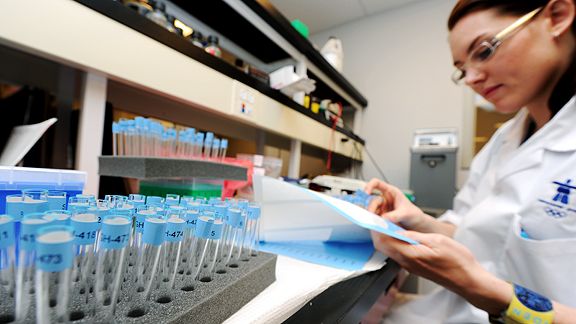 The new collective bargaining agreement will lead to one major change in the NFL. Per Judy Battista of the New York Times, the new CBA will include Human Growth Hormone (HGH) testing for NFL players. There will be random, annual testing that is supposed to get underway at the start of the season.
This development makes the NFL the first major league in the United States to conduct HGH testing.
Hopefully this will be a wake up call to any players who have been attempting to get ahead under the old drug testing standards. This is a major PR victory for the league and will bring a perception to the public of a "clean" game.
To stay up to date on the latest from NFL Spin Zone, become a fan on Facebook or follow us on Twitter
Tags: Hgh Testing New Cba New Nfl Cba NFL Nfl Collective Bargaining Agreement Nfl Hgh Testing NFL News Nfl Players