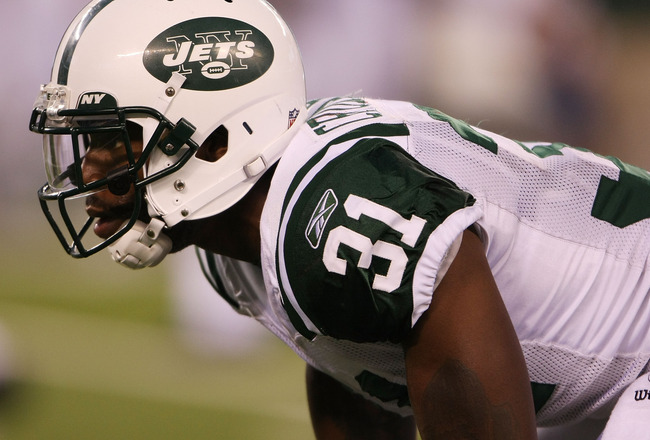 The New York Jets and New England Patriots will be facing off this weekend in what has become one of the NFL's most interesting rivalries. Jets head coach Rex Ryan has a fascinating way of creating hype and he hasn't shied away from doing so this year. Cornerback Antonio Cromartie is joining his coach when it comes to creating the hype and Patriots quarterback Tom Brady is his target.
Cromartie has laid down a challenge to Brady and he hopes to see many balls thrown his way.
"I hope I'm a target this game," Cromartie said. "I want to be a target every game. To beat the hell out of their receivers, that's our game plan on the outside. It's to try to mess up their timing routes as much as we can."
The last time I can remember a defensive back calling out Tom Brady directly was when Pittsburgh Steelers safety Anthony Smith laid down a challenge. That was not a good day for Smith as he was picked on by Brady all day and completely embarrassed. Hopefully for all of Cromartie's kids who will be watching, he fairs better than Smith did.
To stay up to date on the latest from NFL Spin Zone, become a fan on Facebook or follow us on Twitter
Tags: Antonio Cromartie Jets Patriots Jets Vs Patriots New England Patriots New York Jets NFL NFL News Tom Brady