Welcome to my 2014 NFL Mock Draft: Version 3.0. Originally, I intended to make some minor changes to my Version 2.0 NFL Mock Draft, but I needed to make some wholesale changes, and thus, moved right on to version 3.0. This Mock features changes to 75% of the selections made, including a more reasonable trade option for the Rams at #2. Without further ado, check out Version 3.0 of my 2014 NFL Mock Draft: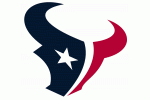 1. Houston Texans
Johnny Manziel
Quarterback, Texas A&M
Johnny Manziel has officially overtaken Teddy Bridgewater in the Texans' eyes. Manziel has the most upside in the draft, and he gets to stay in Texas. The Texans need a QB, and Johnny Manziel is a pretty good option when you ignore the character issues, as it appears the Texans will. The guy can flat out fly and his passing has improved significantly over his Heisman year. The game-manager style of Matt Schaub is a thing of the past for this Texans team, and Manziel is anything but a game manager. Manziel needs a situation where he can come into an established team with strong veteran leadership in order to keep the pressure low and keep him in line.
Previous Pick: QB Teddy Bridgewater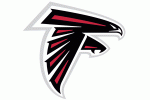 2. Atlanta Falcons (via St. Louis Rams and Washington Redskins)
Jadaveon Clowney
Defensive End, South Carolina
St. Louis will not be picking at #2. Many teams will be scrambling to select a QB and may be willing to offer more than Atlanta, but the Falcons have not been shy about moving up to select the player they want. The Atlanta Falcons were terrible this season after Super Bowl aspirations in the pre-season. The two biggest reasons for their poor season were the rushing attack and the lack of pressure on opposing quarterbacks. The Falcons will look to land the best player in the draft and their biggest need, pass-rusher Jadaveon Clowney. Like Manziel, Clowney is a very skilled and talented player, but will likely need a good situation to succeed in the NFL. Luckily for him, the Falcons still have a lot of pieces in place to make a run next year.
Previous Pick (Falcons): OLB Anthony Barr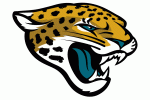 3. Jacksonville Jaguars
Teddy Bridgewater
Quarterback, Louisville
The Jags are nowhere near ready to draft another QB and they have plenty of holes to fill. The Jags GM even said they would build around Blaine Gabbert. I don't understand it either, but I doubt he sticks with that plan if Bridgewater is available at #3. Jacksonville could also look to trade down to collect more picks to fill one of their many holes, but I doubt they leave Bridgewater on the table or their fan base will go absolutely nuts. He is quick enough to be mobile in and out of the pocket, but isn't a dual threat quarterback in the true sense. Bridgewater will be the best thing to happen to Justin Blackmon and may resurrect his career with his attitude and skill.
Previous Pick: DE Jadaveon Clowney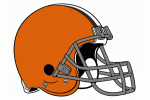 4. Cleveland Browns
Blake Bortles
Quarterback, Central Florida
The Browns will land their QB of the future in UCF's Blake Bortles. The Browns will have to pull the trigger on Bortles because their QB play was horrible and Josh Gordon is just waiting to break out, (even more than he did this year with the musical quarterbacks.) Bortles has a strong arm and the ability to scramble (a la Aaron Rodgers) and makes a good fit for the current NFL. Bortles could easily go #1 at the rate he is flying up draft boards. The Browns can still target a receiver later in the draft to pair with Josh Gordon or another offensive lineman. Now this would raise the ceiling of this offense by a mile.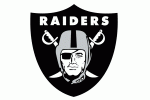 5. Oakland Raiders
Sammy Watkins
Wide Receiver, Clemson
If the Raiders are sticking with Terrelle Pryor at QB, or any QB for that matter, they need to give him more firepower to succeed. Sammy Watkins has home run potential on every play and will cause a lot of problems for defenses. The Raiders also apparently like Tajh Boyd who will likely be available on day 2 of the draft, and may look to pair Watkins with his college quarterback. The Raiders constantly struggle with continuity of their coaches and roster, so their players never quite have a chance to develop together. The Raiders could skip this step and it would do wonders for their offensive rapport.
Previous Pick: OT Jake Mathews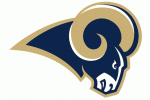 6. St. Louis Rams (via Atlanta Falcons)
Greg Robinson
Offensive Tackle, Auburn
Sam Bradford just cannot stay healthy in part due to the lackluster play on the offensive line. The tackles improved this season, but the Rams have a shot to take the top tackle on the board even after they traded down. Robinson is a prototypical left tackle in terms of height, weight, arm length, and athleticism. He is quick and agile on the line, and shows a powerful burst in the running game. He is, however, only a redshirt sophomore and has little experience at the left tackle position. This shows in his lack of technique when he drops into pass protection. Technique, unlike size and natural ability, can be learned, and I would expect the Rams to invest a great deal of energy into Robinson, who could be the best tackle in the NFL in just a few years.
Previous Pick (Rams): WR Sammy Watkins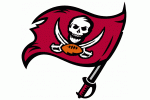 7. Tampa Bay Buccaneers
Anthony Barr
Outside Linebacker, UCLA
The Buccaneers were 23rd in the NFL this season in sacks, and gave up 30+ points 6 times. The Bucs will benefit by adding another pass rusher. They will go with pass-rusher Anthony Barr, who happens to also be the most talented guy left on the board. Barr is an ex-FB with a lot of knowledge about offense, and it has translated into very good instincts on defense. He knows how to force turnovers and get the defense off the field. The Bucs will get lucky with teams reaching for quarterbacks early in the draft.
Previous Pick: OLB Khalil Mack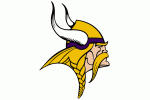 8. Minnesota Vikings
Derek Carr
Quarterback, Fresno State
I made this pick earlier in the year, and the more I feel that Manziel will be a top-3 pick, the more I get the sense that the Vikings will make this reach. Christian Ponder is not the future at QB for the Vikings. The Vikings should learn not to take the next available QB late in the top-10, but they won't. From what I've seen from Derek Carr, he is maybe the 4th best QB in this draft. His stock fell even more for me after his pedestrian game in the Las Vegas Bowl against USC (the best team he played this season). He looked better at the Senior Bowl practices, but I'm not sold. The Vikings will not learn from their mistake with Christian Ponder, and reach for Derek Carr with the 8th pick.
Previous Pick: QB Johnny Manziel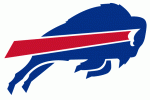 9. Buffalo Bills
Khalil Mack
Outside Linebacker, Buffalo
I mocked the Bills taking TE Eric Ebron here for the longest time, but with Mack available, how could they pass. They have a rare opportunity to build a 49ers-esque linebacking core by lining up Mack next to DROY Kiko Alonso. Mack is a physical freak and never stops working to get to the quarterback. Mack would instantly improve the Bills defense with his skill, but more importantly, his attitude. Mack is also the best defensive player available at this point, plus he already lives in Buffalo and would likely fit right in with the Bills. The Bills also need some weapons on offense. There is a small chance Sammy Watkins could fall to them at #9, but TE Eric Ebron is another option if he doesn't.
Previous Pick: TE Eric Ebron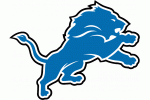 10. Detroit Lions
Darqueze Dennard
Cornerback, Michigan St.
Dennard is the top ranked corner in the draft. Detroit had the 23rd ranked passing defense in the NFL and need some help at corner. Chris Houston has played well, but Rashean Mathis is already 33 years old and failed to intercept a pass all year. Dennard won the Thorpe Award as the nation's best defensive back, and he is rising up the ranks again after a great game against Stanford in the Rose Bowl. Dennard should be the first corner off the board and corner is the Lions' biggest need, so they will be a mutual fit at #10.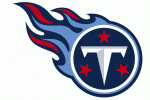 11. Tennessee Titans
Kony Ealy
Defensize End, Missouri
The Titans were 20th in the NFL this season in sacks, and gave up 30+ points 5 times. The Titans will benefit by adding another pass rusher. Kony Ealy is a good prospect for the 4-3 DE because he is very athletic and can play the run and rush the passer. He has a very quick burst off the line and has the potential to disrupt pockets very quickly. He has been steadily moving up the the overall rankings, but will likely be available to the Titans at #11 if they want him. Without any of the "top-4″ quarterbacks available, Ealy is their best option.
Previous Pick: QB Derek Carr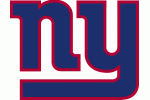 12. New York Giants
Jake Mathews
Offensive Tackle, Texas A&M
Jake Mathews falls down to #12 simply because of the rise of Greg Robinson, and the abundance of skilled players that fit with team needs in the top-10. Regardless, he still may be the most reliable prospect in the draft. The Giants could come away with their left tackle of the future if no one else realizes how important of a player he could be for years to come. He will instantly make the job easier for Eli Manning under center for years to come. The Giants could also look to trade down here if Dennard is off the board and they don't feel comfortable picking CJ Mosely this early.
Previous Pick: OT Greg Robinson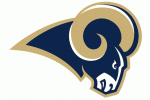 13. St. Louis Rams
HaHa Clinton-Dix
Free Safety, Alabama
The Rams will be getting the top safety in the draft in Clinton-Dix and the top tackle in the draft (in addition to either a high 2nd rounder in 2014 or a 2015 first rounder from the Falcons.) The safety play of the Rams was terrible this season. They will look for an upgrade to play with TJ McDonald. Clinton-Dix is probably the best defensive player available at this point, although the Rams could also go with a corner here, since Cortland Finnegan has been horrible this season.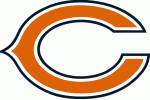 14. Chicago Bears
Ra'shede Hageman
Defensive Tackle, Minnesota
If the Rams take HaHa with the 13th pick, the Bears may need to reach to find a player at a position of need worth a #14 overall pick. The Bears need help on the defensive line, offensive line, and at safety. Their defensive line has been plagued with injuries all year, so they must get younger there. Ra'shede Hageman has elite size (6'6″, 311 lbs.) for a 4-3 DT and shows good ability as a pass-rusher. He consistently gets penetration in the middle and disrupts the pocket for opposing QBs with 11 tackles for loss, but must improve his stamina to succeed in the NFL.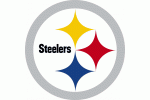 15. Pittsburgh Steelers
Louis Nix III
Nose Tackle, Notre Dame
The Steelers need to add some protection for Big Ben and get younger along the defensive line. Nix is the best NT prospect in the draft, boasting a huge frame and insane strength. Nix is still recovering from an ACL injury, but certainly has the talent to be a top-10 pick. Louis Nix fills the hole in the middle of the Steelers' 3-4 defense left by Casey Hampton a couple years ago. Nix is also a great pass rusher for a 3-4 DT, which just adds to his ability within Dick LeBeau's power defensive scheme.
Previous Pick: FS Calvin Pryor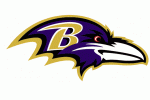 16. Baltimore Ravens
Mike Evans
Wide Receiver, Texas A&M
The Ravens offense struggled this season without Anquan Boldin. Wide receiver Mike Evans happens to be one of the top players available. At 6'5″, Evans led the SEC in receiving touchdowns, would add another legit red zone threat, and would be a much needed weapon for Joe Flacco as a possession receiver and in the red zone. Evans would pair nicely with the speedy Torrey Smith that serves as a good deep ball receiver.