1.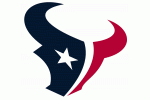 Houston Texans
What do they need?
At 2-14 the Texans experienced one of their worst seasons since the year 2005. After winning their first two games, the Texans started going down hill, losing all of their remaining games and finishing with the worst record in the NFL. Along with allowing an embarrassing 26.8 points per game while their starting quarterbacks threw 19 interceptions, including numerous pick sixes. When looking at the season from the outside looking in, you can say the Texans defense was pretty effective in some aspects. This season the Texans' pass defense allowed only 195.2 passing yards per game which ranked #3 in the league, however when looking a little bit closer you can see that this Houston D's pass defense wasn't as stingy as people thought. In 2013 alone, Houston's secondary allowed 28 passing touchdowns to opposing quarterbacks including a stretch from week 6 to week 16 where they allowed 2 or more passing touchdowns in every game except for week 12 and week 7 against the Jaguars and the Chiefs.
Their offense wasn't the greatest either, however that was in part due to extremely bad luck. Arian Foster was sidelined for the majority of the season with injuries as their usually consistent QB Matt Schaub and Case Keenum played less than adequate football. In reality what this team needs is some help on defense. I honestly don't see the need for the Texans to draft a QB. Even if they did draft Johnny Manziel or Blake Bortles or any other of the QBs, they would still have Matt Schaub and Case Keenum to worry about. What this team needs to do is draft a defensive presence, a guy who can assure their 23rd ranked rush defense that allowed 122.4 yards per game. While they definitely need to make some changes to their QB position, I believe the Texans' main concern this draft should definitely be strengthening their defense that allowed an atrocious 26.8 points per game in 2013 (8th most in the NFL). Brian Cushing and other key defensive players suffered injuries throughout the season so adding another player on the defensive side of the ball couldn't hurt. They just recently hired former Chiefs coach Romeo Crennel as their new Defensive Coordinator, it would serve them best to give Crennel some fresh talent to work with this coming off-season.
Khalil Mack
Linebacker, University of Buffalo
In his senior season for the Bulls, Mack has shown to be one of the nation's top prospects with his unbelievably strength and unrelenting ability to get to the quarterback. With 10.5 sacks, 100 total tackles, 3 interceptions and 5 forced fumbles this season, Mack was easily voted the Mid-American Conference's Defensive Player of the Year. As well in Mack's outstanding senior season 2 of his 3 interceptions were returned for touchdowns, which were tied for 2nd in the country. What has been great about Khalil Mack has been his overall consistency and development throughout his career at UB. Since Mack's freshman year at Buffalo, he has averaged an FBS-record 18.75 tackles for loss and 4 forced fumbles per season. Even playing for a program such as that of the MAC's Buffalo Bulls, Mack has been able to show phenomenal progress and standout potential as a LB. Where Mack fits into this defense will be in his ability to rush the QB and ability to stop the run. Mack has been known for his brute strength and size (6'3″, 250 lbs.) and along with former NFL Defensive Player of the Year J.J. Watt, Mack should definitely fit in perfectly with this Houston Texan's 3-4 scheme. Reason why I chose or think the Texans should chose Mack over Defensive End extraordinaire Jadeveon Clowney is primarily because of Mack's career numbers. Although Clowney may be taller and quicker than Mack, Mack has shown to be consistently good despite playing all four years for a sub-par team. I think that Mack is the missing piece to Houston's championship puzzle. If the Texans can draft Mack and show that their run defense can stop opposing backs, they will definitely see their points per game allowed totals fall and in effect turn the Texan's once terrible 2-14 2013 record into possibly a 14-2 2014 record.
Tags: 2014 Mock Draft 2014 NFL Draft Arizona Cardinals Atlanta Falcons Auburn University Carolina Panthers Cleveland Browns Denver Broncos Florida State University Houston Texans Indianapolis Colts Jacksonville Jaguars Kansas City Chiefs Minnesota Vikings Mock Draft New York Giants NFC West NFL Draft Oakland Raiders San Diego Chargers San Francisco 49ers Seattle Seahawks St. Louis Rams Tampa Bay Buccaneers Texas A&M Texas A&M Aggies University Of Buffalo University Of Central Florida University Of Oklahoma University Of South Carolina