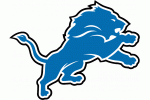 Detroit Lions
Another year, another losing season for the Lions. At 7-9, the Lions watched as their once NFC-North leading 7-5 record went down the tubes as Matt Stafford and the Lions threw away their last 4 games, going 0-4 whilst giving up a little over 22 points per game. While Stafford did lead the Lions to the #3 passing game in the NFL with 4,650 yards and 29 touchdowns, there were times where the 4th-year QB out of Georgia could have performed better than he did. On one hand he was great throwing for over 4,600 yards and 29 touchdowns, but on the other hand he was too inconsistent and too loose with the football, throwing 19 interceptions and fumbling the ball 12 times. Now I'm not insinuating that Stafford needs to be replaced, in fact he is a wonderful QB when given the opportunity, however in order for the Lions to be successful in the next season, Stafford and this offense needs to protect the ball better. Turning over the ball 34 times is not acceptable if you are going to try and compete for the NFC North title. As well Stafford really needs to work on hitting his open receivers. All season long Stafford averaged a mediocre 58.5% completion percentage, including 206.5 yards and a 54.7% completion percentage in his final four games of the season where Stafford threw 5 of his 19 interceptions on the season. I believe with this offense, they have so many weapons and so many targets to use that if they can just fine tune their play just a little, they could lead the league in total yardage next year (granted Peyton Manning doesn't show everybody up like he did this season). They have the running game with ex-Dolphin Reggie Bush (1,006 rushing yards, 4.5 yards per carry, 4 rushing touchdowns, 506 yards receiving and 3 touchdowns) and Joique Bell (650 rushing yards, 8 touchdowns and 547 yards on 53 receptions), who showed the best of both worlds, rushing with power and speed, while being able to pass block and catch balls out of the backfield. However, they could use some help on the receiving side of the ball. Having their running backs catch for more yards than all but one of their receivers shows the lack of depth at the WR and TE positions. Especially against the elite offenses such as the Bears and Packers, the Lions will need to flex their muscles this upcoming season and go out and get some offensive help in this draft.
Now on the other hand though, the defense isn't totally out of the woods here. Last season the Lions defense ranked 16th in the league in total yardage, allowing 346.6 yards per game. Along with ranking 23rd in total passing yardage allowed (246.9 passing yards per game), the Lions also allowed 23.5 points per game this season, 9 of those points coming on passing touchdowns. While at times their defense was steadfast against the pass (allowed only 197 yards per game in their last 5 games, including only 3 total passing touchdowns), they could still do more to keep themselves relevant especially late in ball games. For instance between weeks 6 and 12, the Lions allowed a horrendous 299.3 yards per game along with 2.6 passing touchdowns per game, most notably allowing Big Ben Roethlisberger and the Pittsburgh Steelers to pass for 367 passing yards and 4 touchdowns and Andy Dalton and the Cincinnati Bengals to throw for 372 yards and 3 touchdowns in weeks 7 and 11, respectively. If Matt Stafford can have an elite defense then perhaps he wouldn't feel the need to always come from nowhere and league a last second game winning drive. The major need for the Lions on defense is at the safety position. Their front 7 is solid, especially their line backing corps with OLB DeAndre Levy (119 total tackles, 8 for loss, 16 passes defended and 6 interceptions) and MLB Stephen Tulloch (135 total tackles, 8 tackles for loss and 3.5 sacks). In fact the Lions run defense for a while there was one of the most stout in all the NFL, allowing an absolutely minuscule 61.5 rushing yards per game through the first 13 games along with only 5 rushing touchdowns to opposing backs. Had they not allowed LeSean McCoy and the Eagles rushing offense to explode the following week, the Lions would have definitely ended up as the #1 rush defense in the league this season. From weeks 6 through 13, the Lions rush defense allowed opposing backs to rush for just 41.2 yards per game, including Eddie Lacy and the Packers rush offense to only 20 yards on 13 carries week 13. In short, where they can beef up is in their secondary, particularly their safeties. This season both FS Louis Delmas and SS Glover Quin averaged only 8.5 passes defended and 3 interceptions between them. While intercepting the ball 6 times in total was pretty great by the Lions' safeties, I think they could always do more on the defensive side of the ball. Perhaps draft Washington State SS Deone Bucannon or even Ha Ha Clinton Dix out of the University of Alabama. Whomever they chose, they mustn't go for a line backer, they already have three of those. Go out and get some help in the secondary and perhaps the left side defensive end position.
Look for the Lions to draft not only defensive backs, but also wide receiver help as well. Other than Calvin Johnson, the Lions offense has virtually no other lethal threat in the passing game. Most of the time (about 25% of the time), Stafford is forced to throw it to Calvin Johnson because they don't have any other weapons on offense besides his pass-catching running backs. If the Lions can add another receiver to their already talented offense, then it will take the pressure off Stafford to find an open receiver and will help take off defenders from the often double-covered Calvin Johnson. If Sammy Watkins is taken early perhaps by the Bills or Buccaneers, then look for Detroit to go for Senior Vandy receiver Jordan Mathews or even BCS-Championship hero Kelvin Benjamin out of Florida State. Regardless though, Watkins is the ultimate package with supreme running ability and unparalleled versatility that will turn the Lions' 6-10 season into a 10-6 season in 2014.