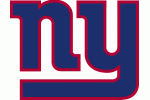 #12 Overall-New York Giants (7-9)
Team Needs-Last season for the G-men was interesting to say the least. After losing their first 6 games and allowing a truly embarrassing 34.8 points per game, the Giants shaped up and went 7-3 in their last 10 games, averaging 19.1 points per game on offense as compared to 17.4 points per game on defense. As indicative of their 7-9 record this season, the Giants really struggled this season in both aspects of their game. At times on the defensive side of the ball they were blasphemously awful, allowing 274.1 passing yards and 2.3 touchdowns in their first 6 games. However, at other times they were steadfast, allowing under 90 yards rushing to opposing backs in 11 out of their 16 games, including 55.4 rushing yards per game and only one rushing touchdown from weeks 4 to 8 against elite rushing teams such as Kansas City, Philadelphia, Chicago and Minnesota. In reality the Giants defense wasn't horrible all season long, just the first 6 games. Past that they managed to keep teams at bay and off the scoreboard (Broncos aside), averaging 17.4 points allowed in their last 10 games.
_____________________
For the Giants this draft, it would suit them best to draft some defensive help especially in the line backing department to help assure the secondary and get some pressure on the QB (Giants had only 34.0 sacks this season, ranked 25th in the league). In the short term though, the Giants should be looking to have a major remodel of their offense.On offense this season the Giants were the laughing stock in the NFC East. Franchise QB Eli Manning and his $16.25 million contract threw a preposterous 27 interceptions this season (tops in the NFL), including 5 games with 3 or more interceptions, one of them being a 5 interception performance against the Seattle Seahawks in which he managed to complete just 58.1% of his passes. This season has been one of Manning's worst seasons as he posted his lowest numbers in yardage (3,818 yards), completion percentage (57.5%) and completions (317) since 2008, 2007 and 2009, respectively. As well 2013 was a career worst season for Manning as he threw the most interceptions of his career (27) to go along with his passing 18 touchdowns which is 3 touchdowns less than his worst year as a starting Quarterback.As well as having one of the most ineffective passing games in the league, the Giants had one of the most ineffective running games. With a rag-tag combination of Andre Brown, Peyton Hillis, Brandon Jacobs, Da'Rel Scott and David Wilson, this 2013 Giants squad averaged a 4th-worst 83.3 rushing yards per game along with a 3rd-worst 3.5 rushing yards per carry. One of the reasons that the Giants did so poorly on offense was their inability to run the ball effectively. Critically acclaimed David Wilson was supposed to be the messiah for the Giants running game, however after collapsing and fumbling twice against the Cowboys in the first week of the season, Wilson was pulled and only heard from mildly throughout the season. Without a solid day-to-day runner in the Giants rotation, Tom Coughlin was forced to rely on Eli to generate points and yards and because of that he ended up dooming this ball club. Although many of the Giants problems can be blamed on injuries, I believe they had poor planning. They should have known that Wilson wasn't going to be able to produce and should have gone out and gotten a decent backup to replace him instead of bringing back running back has-beens from the 2000s. What this all means is that basically the Giants were caught unprepared both offensively and defensively for the start of the season and thus were only able to muster a 7-9 record.
__________________
For this draft typically I would go with some defensive help in the LB division, however with the disgraceful offense that the Giants put on the field in the beginning of the season, they definitely need some major help.Now whether or not the Giants decide to go with another rookie running back as their starter is their decision, however I believe it would serve them best if they drafted at least one running back from this draft. Perhaps Andre Williams out of Boston College who lead the entire nation in rushing yards or even Da'Reem Carey if he is still available. Anybody that isn't Peyton Hillis or Brandon Jacobs. As well, I think they really need to find a real quality offensive lineman who knows how to pass block but who can also help out to get this running game off its' feet. Look to draft a tall and lean offensive tackle, the NFL world knows there's plenty of them this draft.Translation=Taylor Lewan
Offensive Tackle, University of Michigan
As a senior out of the University of Michigan, many have compared the young Arizona tackle to the likes of former Michigan Wolverine Jake Long. At 6'7″ and 315, he is an absolute behemoth on the offensive line and everyone who attempts to get by him knows it. He has quick feet and brute force of that of an NFL lineman. Another great part of Lewan's game is that he has a tenacious ferocity to win. Although that drive to win may get him into trouble with penalties and such, I believe that is the deciding factor between a good NFL lineman and a great NFL lineman. Let's just hope that his mean streak isn't that of Richie Incognito.