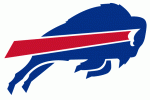 9. Buffalo Bills
Greg Robinson
OT, Auburn
Cordy Glenn is a beast at left tackle and has certainly made good on his first-round pedigree, but the Buffalo Bills could use an upgrade at right tackle. Erik Pears isn't terrible, but he has issues in pass protection and doesn't do the best job of helping out franchise QB hopeful E.J. Manuel. Meanwhile, Greg Robinson is one of the best draft prospects around, and he is the best player available for the Bills here. The Bills have a deep roster, so it's all about attracting high-end talent at potential positions of weakness. Eric Ebron would also be a solid pick here with Scott Chandler hitting free agency, and his explosive playmaking ability as a "joker" TE would be huge for Manuel. However, he isn't a good enough blocker to take with a top ten pick, and he isn't as good of a prospect as Robinson.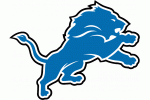 10. Detroit Lions
Odell Beckham Jr.
WR, LSU
Odell Beckham Jr. has started to gain some major momentum as a prospect, and I'm on board the bandwagon. He has the playmaking ability of Marqise Lee and Brandin Cooks, but he's able to make explosive plays in space without the drops. In fact, it isn't a stretch to state that Beckham has the surest hands in the draft class, and he would be a great complement to Calvin Johnson. The Lions might want to go for a more traditional "Z" receiver, but Beckham is so good at making plays with the ball in his hands that it's too difficult for them to pass up on him.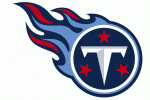 11. Tennessee Titans
Kony Ealy
DE, Missouri
I was torn on Kony Ealy vs. C.J. Mosley here, but I decided to go with Ealy due to positional value. It's so much harder to find an impact defensive end, and pass rushers are inherently more valuable than middle linebackers. While Mosley is my higher-ranked prospect, I think the Titans could use a DE significantly more than an LB, especially with Kamerion Wimbley a likely cap casualty. Linebacker is a need for the Titans, but they probably need to find a DE to pair up with the talented Derrick Morgan (a former first-round pick himself) even more.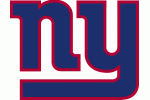 12. New York Giants
Taylor Lewan
OT, Michigan
I could see the New York Giants drafting Darqueze Dennard here, but they need help on the offensive line too much for them to pass up on an offensive tackle as talented as Taylor Lewan here. Drafting Lewan would allow last year's first-round pick Justin Pugh to kick inside. Pugh was pretty good at tackle as a rookie, but the Syracuse product could be a beast as a guard and his skill-set projects better at guard. Meanwhile, Lewan is a nasty run blocker who has quick feet and lateral agility in pass protection. He has character concerns, but those are outweighed by his top-end talent. Maybe I'm overrating the offensive tackle position, but the top four OTs in this draft class are great.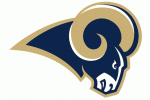 13. St. Louis Rams
Ha Ha Clinton-Dix
S, Alabama
Clinton-Dix just makes too much sense for the Rams here, and a first-round haul of Watkins and Clinton-Dix would certainly be an excellent one for a Rams team that is arguably the most underrated in the NFL. Their biggest position of need at this point is in the defensive backfield, and adding the best safety in the draft class would help shore that need up. He has the ability to play the run and cover, and his instincts are unmatched. Calvin Pryor is more exciting and has better tools, but Clinton-Dix is much more consistent and is the only safety in this draft class who deserves a true first-round grade.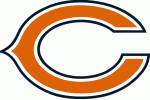 14. Chicago Bears
Jason Verrett
CB, TCU
Darqueze Dennard is usually ranked as the best cornerback and Justin Gilbert has the most athleticism and upside, but Jason Verrett has always been my top-ranked corner due to his all-world skills in man coverage. Verrett has the ability to be a true shutdown corner in this league with the ability to take away the opponent's best wide receiver, and the only weakness to his game is his lack of height. His short stature could cause him to be moved to the slot, but Verrett has the speed and tools to compete on the outside. I don't think there's a cornerback in this year's draft class with better ball skills or lockdown coverage skills than Verrett, and if he is forced to play in the slot, that isn't a bad thing at all given how important slot corners and receivers are in the game today. And if you don't think SCBs are valuable, then you need to take a close look at guys like Chris Harris Jr. and Brandon Boykin. The Chicago Bears biggest need might be at defensive tackle, but their worst positional unit is the secondary with needs at both safety and corner. With Clinton-Dix off the board, picking a CB makes the most sense, and Verrett is a very talented one. With Charles Tillman set to leave and only Tim Jennings locked in, Verrett makes even more sense. Mosley would also be a nice pick here, but the Bears have more talent at LB than they do at CB.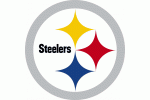 15. Pittsburgh Steelers
Justin Gilbert
CB, Oklahoma State
I always scratch my head a little bit whenever somebody mocks a defensive tackle to the Pittsburgh Steelers, because Steve McLendon does a pretty solid job of manning the nose for this team. And while they could also use a wide receiver, this class is so deep at the position that they can afford to wait, as they have the elite Antonio Brown and promising, young deep threat Markus Wheaton. Even though cornerback is also a deep position in this year's class, the Steelers are incredibly weak at corner. While they have an elite WR in Brown, they don't have anything resembling an elite- let alone good- CB. Gilbert has a bit of boom-or-bust to him, but he's such a talented playmaker that he's worth it. Think Patrick Peterson here.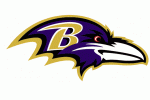 16. Baltimore Ravens
Allen Robinson
WR, Penn State
I had the Ravens taking big wide receiver Mike Evans in last week's mock draft, but I wasn't too comfortable with that selection. While Evans has excellent size, physicality, and ball skills, he just isn't good enough at gaining separation from defensive backs. Joe Flacco needs a wide receiver who is more reliable when it comes to getting open and who can also provide some playmaking ability. Upon further review, Penn State standout Allen Robinson looks like the perfect complement to Flacco at QB and deep threat Torrey Smith, because he is arguably the best pure route-runner in this class. Where he lacks for top-end speed and electrifying explosiveness in open-space a la Cooks, Beckham, or Watkins, Robinson makes up for it with cutting ability and savvy. He needs to stop catching passes with his body and isn't a sure-fire prospect, but he's pretty safe overall and looks like a great fit in the Ravens offense as a guy who can move the chains and get some playmaking of his own going.
Tags: Arizona Cardinals Atlanta Falcons Baltimore Ravens Buffalo Bills Carolina Panthers Chicago Bears Cincinnati Bengals Cleveland Browns Dallas Cowboys Denver Broncos Detroit Lions Green Bay Packers Houston Texans Jacksonville Jaguars Kansas City Chiefs Miami Dolphins Minnesota Vikings New England Patriots New Orleans Saints New York Giants New York Jets NFL Draft Notes And Analysis Oakland Raiders Philadelphia Eagles Pittsburgh Steelers San Diego Chargers San Francisco 49ers Seattle Seahawks St. Louis Rams Tampa Bay Buccaneers Tennessee Titans