Now that the combine results have sunk in a bit, it's time to construct another 2014 NFL Mock Draft with new tape evals and combine numbers to keep in mind. It's always important to make sure not to take too much out of workout numbers, because overrating somebody's 40 time is a sure way to mess up (see: Allen, Keenan).
For more great mock drafts, check out the databases at Walter Football, DC Pro Sports Report, EDSFootball.com and Sports Jabber.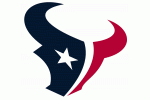 1. Houston Texans
Teddy Bridgewater
QB, Louisville
I mostly base my mock drafts around my own personal opinions of prospects and team needs/fits, so I'm not going to deviate from tabbing Teddy Bridgewater as the No. 1 pick in this year's draft. He's simply too polished for the Texans to pass up, and this offense could be great again with Bridgewater at QB and a reliable slot receiver (think Julian Edelman) in tote. Although Derek Carr and Blake Bortles have stronger arms, Bridgewater gets more than enough velocity on his throws and is more accurate and possesses a better football IQ than any QB in this year's draft class. The Texans taking Jadeveon Clowney isn't far-fetched, but I can't see O'Brien missing out on the opportunity to take a QB this year in order to mold his own franchise guy at the position. Bridgewater's the best QB in this year's draft class, and he should be a great replacement for Matt Schaub, who should compete for a starting gig elsewhere.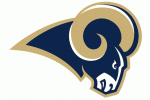 2. St. Louis Rams trade to the Tampa Bay Buccaneers (from Washington)
Jadeveon Clowney
DE, South Carolina
I usually don't like dealing with trades in mock drafts, but there's no way I see the Rams staying put at No. 2. It just doesn't make any sense for them to sit tight instead of dealing down to pick up multiple top draft prospects, and GM Les Snead definitely prefers to trade down. It's always extremely difficult for me to find the right trade partner for them, so I like to get as creative as possible when trading away the Rams first pick in the first round.
I decided to explore the possibility of the Tampa Bay Buccaneers trading up to snag Jadeveon Clowney, who is the top prospect in the draft class. While they could just as easily stay put and snag an elite tackle or Khalil Mack (whichever one falls), I wonder if Jason Licht could surprise us all by being bullish and trading up for a defensive end or quarterback. In next week's mock, I might explore the possibility of the Bucs trading up for Blake Bortles and giving up on Mike Glennon, but it's interesting to ponder the chances of the Bucs going all-in for Clowney. It's risky given his perceived character concerns, but I believe that those concerns are completely overblown. Meanwhile, Clowney is easily the most physically gifted prospect in the class, and his run defense is wonderful to watch. The Bucs biggest need at this point is an impact DE, and that's exactly what Clowney would give to this team. They don't need to take a quarterback high, but they could use a player of Clowney's caliber to add to Adrian Clayborn and Gerald McCoy on the defensive line.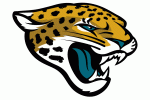 3. Jacksonville Jaguars
Blake Bortles
QB, UCF
If the Jacksonville Jaguars aren't fans of the quarterbacks in this year's draft class (with the exception of Bridgewater), then I could see them pulling Clowney. But with Bridgewater and Clowney off the board, I have the Jaguars scooping up Bortles here. David Caldwell and the Jaguars aren't going to "force" anything at the QB position, but I don't think drafting a QB this year is forcing the issue. There's no guarantee that next year's class is better, and I think the Jags will find somebody they like. I'm starting to wonder if Derek Carr is a better prospect than Bortles, but I still have Bortles on top due to his intangibles, tools, and upside. All of the non-Bridgewater quarterbacks need polish, and that's an issue for a team that would want an immediate starter. But they don't exactly hate Chad Henne either, and I think they'd be willing to have their rookie QB go through some growing pains on the path to becoming a franchise QB. Bortles looks like a great fit for the Jaguars, and he would certainly benefit from throwing it to the likes of Cecil Shorts and Justin Blackmon (assuming he is indeed there next season).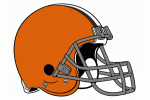 4. Cleveland Browns
Derek Carr
QB, Fresno State
I'm sorry, but I can't see the Cleveland Browns passing up on a quarterback with their first pick, because it is easily their biggest need. It's interesting to see a whole lot of mock drafts pegging Sammy Watkins to the Browns with the fourth overall pick, because I just can't make sense of that. Watkins is the best wide receiver in this year's class, but do the Browns need to pay premium for a receiver? I mean, they have Josh Gordon, who looks like the second-best wideout in the game behind Calvin Johnson. So why go for another top wideout in Watkins, especially when the Browns can snag a very good WR with the 26th overall pick? It just doesn't make sense to me, and it's too risky to assume that they can pick up their guy with the 26th pick. Ray Farmer seems to hint that the Browns could do this, but it's not something I feel comfortable with doing with the Browns GM cap on in this mock.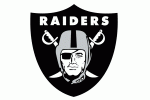 5. Oakland Raiders
Khalil Mack
DE/OLB, Buffalo
I literally spent ten minutes flipping between Khalil Mack and Sammy Watkins for the Oakland Raiders, but I decided to settle on Mack with the Raiders first-round pick. While Watkins would give the Raiders an excellent playmaker and the best WR in the class, I started to realize that Mack is clearly the better pick for the Raiders here. I mean, Denarius Moore and Rod Streater are talented enough, and the Raiders can wait until the early second round to pull a talented wideout in this year's draft class (is nearby star Davante Adams a possibility?).
Anyway, Mack is one of the blue-chip prospects in this year's draft class, and he would give the Raiders the kind of playmaker on defense that they are looking for. The Raiders don't have much talent on the defensive side of the ball, and it's going to take big free agent signings and a big draft acquisition to change things; count Mack as an enormous acquisition through the draft. Even though he fits better as a 4-3 OLB or 3-4 OLB, he can be an impact player as a 4-3 DE due to his run defense and pass rushing. While he will have some struggles as a rookie, he has as much upside and raw talent as anyone in this class. The Raiders can also move him to outside linebacker if they need to, as I am confident in Kevin Burnett's ability to play the Mike, should the Raiders decide to move Mack to OLB and bench Nick Roach at MLB in order to kick Burnett inside.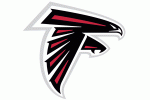 6. Atlanta Falcons
Greg Robinson
OT, Auburn
I'm always torn between picking Greg Robinson or Jake Matthews, but I've decided to go with Robinson here after making Matthews the first offensive tackle off the board in my first two mock drafts. Both players are elite tackles, blue-chip prospects, and just about tied overall. But I think the Falcons won't be able to resist Robinson's physical tools and upside, and that is enough to overtake the perceived safeness of Matthews as a prospect. The Falcons could also use Robinson's dominant run blocking ability on the outside, as their offensive line struggled to create holes for Steven Jackson in addition to allowing far too much pressure to get to Matt Ryan last season.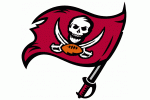 7. Tampa Bay Buccaneers trade with the St. Louis Rams
Mike Evans
WR, Texas A&M
I used to be really down on Evans, and I even had him fall all the way down to pick number 26 in one mock. But after looking at Evans's 40 time and tape closer, I realized that he's much faster than I gave him credit for being, especially given his size. The Rams need a true "X" receiver, and they would be wise to snag a guy who can go deep and has size. Watkins plays bigger than his height and can also go deep, but the Rams already have a short-area playmaker in Tavon Austin. Although Watkins is so much more than Austin and is the best player in the class, I think Evans is the outside wideout Sam Bradford needs. It's an extremely tough call, and I feel dirty for passing up on Watkins. But I also like to change things up in mock drafts, and I've been influenced a bit by Ramblin' Fan's Nathan Kearns.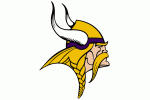 8. Minnesota Vikings
Sammy Watkins
WR, Clemson
I don't see any other teams taking Johnny Manziel until the second round, so I'll gladly give the Minnesota Vikings Sammy Watkins as a great receiver for whoever the Vikings next QB is. They have to draft a franchise-caliber quarterback in this year's draft class, but there are certain scenarios in which they can wait until the second round to grab their man; this is one of those situations. Watkins is the best wideout in the class, and he would be an amazing addition for this team. They don't exactly need a wide receiver with Cordarrelle Patterson and Greg Jennings as big offseason acquisition from last year, but they could build a high-octane offense with Watkins, Patterson, Jennings, Adrian Peterson, and Manziel. And hopefully Norv Turner and head coach Mike Zimmer can get it working.