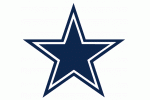 17. Dallas Cowboys
Aaron Donald
DT, Pittsburgh
With Louis Nix off the board, Aaron Donald is the next-best defensive tackle, and he would make plenty of sense for the Dallas Cowboys. Even though his lack of size really worries me in the running game, he has the hand usage to disengage and the awareness to avoid being a major liability in run defense. Donald rushes the passer better than any DT in this year's draft class, and it isn't even close. He's a special pass rusher, and it's never easy to find someone nearly as disruptive as Donald is. The Cowboys would have to give him a big DT to play next to, but there's no doubt in my mind that he can be a great interior pass rusher at the next level after beating up on some strong competition at the Senior Bowl to supplement his ridiculous numbers last year.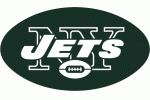 18. New York Jets
Eric Ebron
TE, UNC
Marqise Lee or another top wide receiver would make sense here, but I think Eric Ebron might be too good for the New York Jets to pass up on. They need offensive playmakers at wide receiver or tight end, and it doesn't really matter which one they take. I think they have a bigger need for an outside WR who is a true No. 1 than a tight end, but Ebron has such a great mix of explosiveness, size, and speed that he makes up for his poor blocking and inconsistent hands. I don't think Ebron is worth a top 15 pick, but I think he would be a fine selection for the Jets, who would be wise to pull a WR in round two.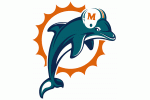 19. Miami Dolphins
Zack Martin
OT, Notre Dame
I've been watching a lot of Notre Dame tape lately, and it's amazing to see just how dominant Zack Martin was last season. He would beat the likes of Trent Murphy pretty badly, and Martin's dominance was clearly fawned over at the Senior Bowl. I don't think there's a better pick for the Miami Dolphins, as Dennis Hickey would probably love to get his hands on an offensive lineman with Martin's talent. He's a true technician at the position, and technique reigns supreme in most cases. Martin can play at either tackle or guard, and that versatility only makes him more appealing to an OL-desperate Dolphins team.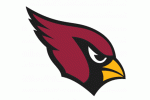 20. Arizona Cardinals
Anthony Barr
OLB, UCLA
Anthony Barr is too raw to take in the top ten, but he's also too talented and has too much upside to fall far in the first round. The Arizona Cardinals need a young edge rusher, and Barr would certainly fill that need. Surrounded by the likes of Calais Campbell and Daryl Washington, he could really blossom under Todd Bowles on the Cardinals defense.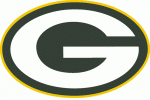 21. Green Bay Packers
Jimmie Ward
FS, Northern Illinois
Calvin Pryor is rated higher than Jimmie Ward, but I think Ward is the better fit for the Green Bay Packers. With Nix and Mosley off the board, the Packers should take a close look at the safety position, with an especially close look at Ward. I think he's an underrated prospect, and I don't think the first round is too early for a player of his caliber. He has the speed and instincts to cover deep, and he also has the physicality to cover shorter routes and slot receivers. The Packers need a coverage safety at FS more than a playmaking safety like Pryor, who seems to be a better fit at SS.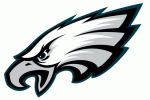 22. Philadelphia Eagles
Dee Ford
OLB, Auburn
I was torn between giving the Eagles Jeremiah Attaochu or Auburn's Dee Ford, and Attaochu is my higher rated prospect. Ford is a better pure pass rusher, and that's what the Eagles could use in 2014. I usually have Barr going to the Eagles, but he's already off the board. Thus, Ford becomes the talented, speedy edge rusher for the Eagles, and I think he fits this team better than Attaochu. It's an incredibly difficult call, but I have the Eagles making the pick. I also strongly considered Lamarcus Joyner here, but I think he's more of a second-round prospect at FS than a first-round guy.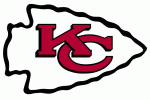 23. Kansas City Chiefs
Marqise Lee
WR, USC
Brandin Cooks could also make plenty of sense here, but I think Marqise Lee is just too talented to pass up on. His ability to make big plays on the outside make up for his drops and injuries, but picking between Cooks and Lee is almost a wash. What I do know is that the Chiefs desperately need an upgrade at wide receiver, and drafting Lee would accomplish that.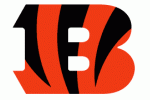 24. Cincinnati Bengals
Jason Verrett
CB, TCU
My top cornerback in the draft class, Jason Verrett is a pass-defended machine out there, and he has the ability to be an elite slot corner in the NFL. His lack of size causes some to believe that he can only play in the slot, but he has the technique and ball skills to succeed on the outside. I could see Verrett having a career similar to Brent Grimes's, and he's the kind of guy who could help the Cincinnati Bengals defense become even scarier.