Welcome to my Pre-Free Agency 2014 NFL Mock Draft. This mock reflects some of the moves that teams have already made heading into the off season, but some are obviously subject to change once free agency gets rolling. One common theme that I think will stick up until draft is that teams may not be as willing to take a quarterback early due to the abundance of skill players that made their mark at the combine and for some, their pro days. Let's begin: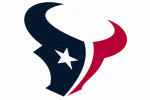 1. Houston Texans
Blake Bortles
Quarterback, Central Florida
Blake Bortles, Teddy Bridgewater, and Johnny Manziel are all still in the conversation to be the top QB taken in the draft. Blake Bortles appears to be the front runner for Bill O'Brien and the Texans. He did himself a huge favor as the only quarterback worthy of a top-5 pick to throw at the combine. He also performed very well in the athletic events and looks to be much more athletic than previously anticipated. Bortles has a strong arm and the ability to scramble and makes a good fit for the current NFL landscape. Blake Bortles played for George O'Leary, Bill O'Brien's mentor, at UCF. Bortles has the physical tools to push himself ahead of Manziel or Clowney on the Texans' draft board.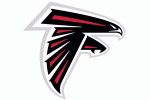 2. TRADE: Atlanta Falcons (via Rams and Redskins)
Jadaveon Clowney
Defensive End, South Carolina
Clowney is still the most talented player in the draft, regardless of work ethic issues. The Falcons desperately need a pass rusher, but neither Clowney nor Mack will be available at #6 so they need to work this deal. He absolutely crushed the 40-yard dash posting an official 4.53. However, character and motivation concerns are still major red flags for the most talented player in the draft. The Falcons could also opt to select Khalil Mack here if they decide to trade up because Mack will surely not last. The Falcons have not been shy in the past about moving up to select the player they want. Like Manziel, Clowney is a very skilled and talented player, but will likely need a good situation to succeed in the NFL. Luckily for him, the Falcons still have a lot of pieces in place to make a run next year.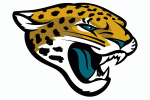 3. Jacksonville Jaguars
Khalil Mack
Outside Linebacker, Buffalo
Khalil Mack is still on the rise and has even entered the conversation for being the top pick in the draft. The Jaguars also opted to lock up Chad Henne for another two years. This could either mean they don't want to be left with nothing if a quarterback they want isn't available in the draft, or they actually plan on sticking with Henne and maybe plan on selecting a quarterback in the 2nd or 3rd rounds. Jacksonville was dead last in the NFL in sacks with only a disgraceful 31. Jason Babin played well and posted 7.5 sacks this year, but at 33, he cannot be trusted to maintain that level of production. Khalil Mack absolutely crushed the combine, landing in the top-5 among linebackers in the 40-yard dash, vertical jump, broad jump, and 20-yard shuttle. He also showed great skill dropping into coverage in the linebacker drills. Khalil Mack is a bull and would be a force on the outside as the Jaguars' premier pass rusher of the future. Mack is a physical freak and never stops working to get to the quarterback. Mack would instantly improve the Jaguars' 26th ranked pass defense and 29th ranked rush defense with his skill, but more importantly, his attitude. Mack is also the best defensive player available at this point. The Jags have an opportunity to build a nice, young defensive core with Crypien, Alualu, Posluszny, and Mack.
Previous Pick: QB Johnny Manziel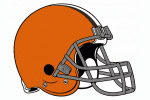 4. Cleveland Browns
Sammy Watkins
Wide Receiver, Clemson
The Browns will have a dilemma at #4. They may want to target a QB later in the 1st round with their #26 pick, but Bridgewater just falls in their lap at #4 due to his lack of participation in many of the combine events in which Manziel and Bortles flourished. However, they could also pair Sammy Watkins with Josh Gordon to form one of the best receiving corps in the NFL and make the life of whomever starts at quarterback very, very easy. Sammy Watkins will be a top-5 pick in this year's draft. Sammy Watkins posted a 4.43 40-yard dash at the combine. But, Watkins doesn't rely solely on his athleticism. He came in prepared and ready to show off his skill and looked like a very polished all-around receiver.
Previous Pick: QB Teddy Bridgewater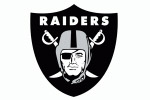 5. Oakland Raiders
Teddy Bridgewater
Quarterback, Louisville
It seems like teams with quarterback needs are no longer sold on any of the "top-4″ quarterbacks as sure-fire franchise changers. But, the Raiders need help on offense. They had the 25th worst passing game in the NFL and I am not sure that they are sold on Terrelle Pryor. The Raiders probably don't want to plan on drafting yet another quarterback high in the first round, but they will get lucky with Bridgewater falling to #5. He is quick enough to be mobile in and out of the pocket, but isn't a dual threat quarterback in the true sense. I look forward to seeing how Bridgewater performs at his pro day, but as of right now, he is still the best chance for the Raiders to find a franchise QB. The Raiders can still target a receiver later in the draft or an offensive lineman to replace Valdheer if he leaves. Bridgewater is a huge upgrade at quarterback for the Raiders and I doubt they pass up this opportunity.
Previous Pick: OLB Khalil Mack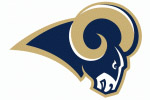 6. St. Louis Rams (Via Atlanta Falcons)
Greg Robinson
Offensive Tackle, Auburn
Greg Robinson should probably be a top-5 pick as well. But with so many intriguing prospects at the top of the draft, Robinson falls to the Rams at #6. Robinson performed well in the 40-yard dash and other drills, but what was most impressive was how quick Robinson is on his feet. Anyone who wasn't sold on Robinson before the draft should be convinced now. The Rams may want to try and re-sign Roger Saffold, but even if they do, they could still put him at guard and play Robinson at left tackle, forming one of the best left sides in the NFL. Sam Bradford just cannot stay healthy in part due to the lackluster play on the offensive line and the injuries to Jake Long. Robinson is a prototypical left tackle in terms of height, weight, arm length, and athleticism. He is quick and agile on the line, and shows a powerful burst in the running game. He is, however, only a redshirt sophomore and has little experience at the left tackle position. This shows in his lack of technique on tape when he drops into pass protection.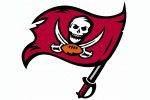 7. Tampa Bay Buccaneers
Jake Mathews
Offensive Tackle, Texas A&M
I like Jake Mathews for the Bucs. They recently dropped Davin Joseph and Carl Nicks could be next on the chopping block, so the Bucs really need some help along the offensive line for the sake of Mike Glennon and Doug Martin. Mathews is a great pick for the Bucs if he makes it to #7. The Buccaneers were 26th in the NFL in sacks allowed with a whopping 47 on the season. The rise of Greg Robinson and the abundance of skilled players that fit with team needs in the top-10 will definitely force Mathews out of the top-5. Regardless of draft position, Mathews still may be the most reliable prospect in the draft. The Bucs could come away with their left tackle of the future if no one else realizes how important of a player he could be for years to come. He will instantly make the job easier for Mike Glennon under center long enough to establish himself as the Bucs' quarterback of the future.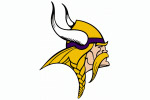 8. Minnesota Vikings
Justin Gilbert
Cornerback, Oklahoma St.
Could Justin Gilbert crack the top-10 come May? It is looking more and more like that is the case. The Vikings seem to be learning towards selecting a defensive player with their first pick of the draft. Gilbert has usurped Darqueeze Dennard on most draft boards due to his insane combine numbers. He finished 4th overall in the 40-yard dash with a 4.37. He also finished 3rd among corners in the bench press with 20 reps of 225 pounds. The Vikings need help in pass defense. They were 31st in the NFL in passing yardage allowed and will now be losing their best pass rusher, Jared Allen. The Vikings were also only 24th in the NFL with 12 interceptions. Gilbert is a physical ballhawk on the outside and would add plenty of athleticism to improve the Vikings' secondary. Gilbert has great size at 6'0″ 200 lbs. and has the speed to bring it to the house every time he touches the ball. He has returned 5 kickoffs for touchdowns in his career at Oregon State and led the Big 12 with 6 interceptions in 2013. He must work on his technique to avoid getting burned by NFL receivers.
Previous Pick: QB Derek Carr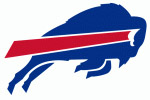 9. Buffalo Bills
Mike Evans
Wide Receiver, Texas A&M
Mike Evans is another prospect shooting up draft boards. I think he could crack the top-10 because everyone could use a 6'5″ receiver with Pro-Bowl potential. I still really like Anthony Barr for the Bills if they want to add more skill and athleticism to their linebacking core by lining up Barr next to DROY Kiko Alonso. But, Mike Evans could prove to be the perfect addition to the Bills' offense because they desperately need some weapons on offense to help EJ Manuel's progression and jump start that 28th ranked passing offense. Mike Evans isn't the fastest receiver in the draft, posting a 4.53 40-yard dash at the combine. But, he showed excellent route running, explosion in and out of cuts, and instincts to come back strong to the ball with strong hands. At 6'5″, Evans led the SEC in receiving touchdowns. He would add a legit possession receiver and red zone threat for EJ Manuel, and would form a nice combo with the speedy Stevie Johnson (if Johnson can stay healthy). Evans certainly has the tools to be a #1 receiver in the NFL.
Previous Pick: OLB Khalil Mack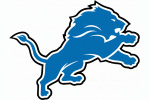 10. Detroit Lions
Anthony Barr
Outside Linebacker, UCLA
The Lions would love for Gilbert to fall to them at #10, but in this mock, the Vikings have already snatched him up. Barr performed well at the combine, but we already knew he was very quick and athletic. We have yet to see how his pass rush moves have progressed since the end of the season, but the Lions were 28th in the NFL this season in sacks and 23rd in the NFL in passing yardage defense. They will benefit by adding another pass rusher after losing Cliff Avril to free agency last year. Anthony Barr could very well be the most talented guy left on the board. Barr is an ex-FB with a lot of knowledge about offense, and it has translated into very good instincts on defense. He knows how to force turnovers and get the defense off the field. The Lions will get good value at #10. Even if Barr isn't the most polished pass rusher at this point, he has the physical tools and instincts to become one. They may also elect to go with Marqise Lee.
11. Tennessee Titans
Kony Ealy
Defensize End, Missouri
Even though this isn't the flashy pick, I still think this is the right direction for the Titans. Their CEO also stated to the media that they will stick with Jake Locker at QB, even though Johnny Manziel is still on the board. Ealy didn't stand out at the combine, but showed his quick burst by finishing 1st among defensive lineman in the 3-cone drill. The Titans were 20th in the NFL this season in sacks, and gave up 30+ points 5 times. The Titans will benefit by adding another pass rusher. Kony Ealy is a good prospect for the 4-3 DE because he is very athletic and can play the run and rush the passer. He has a very quick burst off the line and has the potential to disrupt pockets very quickly. He has stalled a bit in the overall rankings, and will likely be available to the Titans at #11 if they want him.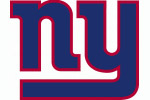 12. New York Giants
Taylor Lewan
Offensive Tackle, Michigan
Taylor Lewan also positioned himself quite nicely after the combine and finds himself inside the top-15 again. Taylor Lewan posted the fastest 40-yard dash time for an offensive lineman with a 4.87. He showed he has the athleticism to hold up against NFL pass rushers. The Giants were tied for 12th in the NFL in sacks allowed, but their poor line play completely stifled their passing offense and running game (it didn't help that even when they could make holes, their running backs would fumble it away). Lewan would bring a tenacity and competitiveness that was lacking on the front line this season. He has quick feet and bursts off the line. He needs to develop his technique a bit more to stand up to premier NFL pass rushers. The Giants could come away with their left tackle of the future. He will instantly make the job easier for Eli Manning under center for years to come. The Giants could also look to trade down here if Gilbert is off the board and they don't feel comfortable picking CJ Mosely this early.
Previous Pick: CB Justin Gilbert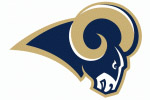 13. St. Louis Rams
HaHa Clinton-Dix
Free Safety, Alabama
The Rams recently released Cortland Finnegan after a horrible year and David Stewart could follow him out the door. The Rams will be getting the top safety in the draft in Clinton-Dix and the top tackle in the draft (in addition to either a high 2nd rounder in 2014 or a 2015 first rounder from the Falcons.) The safety play of the Rams was terrible this season. Clinton-Dix is probably the best defensive player available at this point, although the Rams could also go with a corner here to 'replace' Cortland Finnegan. Clinton-Dix didn't stand out at the combine, but the tape already showed that he wasn't an elite athlete in comparison to other defensive back prospects. Clinton-Dix's advantage comes with his quick decisions and positioning, which the Rams sorely need to back up that strong front line.
Previous Pick: WR Mike Evans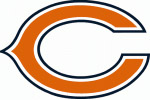 14. Chicago Bears
Timmy Jernigan
Defensive Tackle, Florida St.
The Bears apparently have a lot of interest in Seahawks' free agent, defensive end Michael Bennett. If they can't work something out, they could be looking for help along the defensive line in the draft, with Anthony Barr, Aaron Donald, and Timmy Jernigan as likely targets with the 14th pick. Jernigan didn't stand out in the combine, but his play on tape is undeniable. This was Jernigan's first year as a starter for Florida State. He played extremely well for the Seminoles and showed that he is a natural force in the middle of the defense. He has quick hands and never stops moving his feet. He is extremely versatile and would be an excellent fit as a run-stuffing anchor in the middle of the Bears' 4-3 defense. He isn't great at rushing the passer, but he will free up some room for Julius Peppers.
Previous Pick: Ra'shede Hageman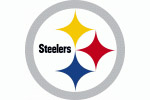 15. Pittsburgh Steelers
Kelvin Benjamin
Wide Receiver, Florida St.
The Steelers have said that they wish to draft a tall receiver early in the draft. Benjamin has so much physical talent that it seems hard to believe that someone won't take a shot on him early in the draft. The Steelers will make it back to back Florida State picks with Kelvin Benjamin, a HUGE receiver with speed to kill. He can make catches anywhere on the field and is trouble to bring down for a defensive back. The Steeler offense looked better towards the end of this season, but they still had no running game and an offensive line that killed their chance at any offense. Emmanuel Sanders was a disappointment again, and will leave in free agency. Benjamin is, however, still developing as a pure receiver and often looks to make plays before actually cutting or making a catch. He may need more time to develop than Ben Roethlisberger has to give.
Previous Pick: FS HaHa Clinton-Dix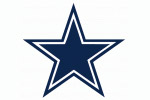 16. Dallas Cowboys
Johnny Manziel
Quarterback, Texas A&M
After falling all the way to #16 and crying in the green room like Brady Quinn, Manziel finally gets the call. Jerry Jones said he didn't want to spend a significant pick on a quarterback after signing Tony Romo to a huge deal last offseason. It makes perfect sense, but if Manziel is on the board at #16, I could definitely see Jones taking him. Manziel is a Texas legend/superstar, and gives the Cowboys that nostalgic, "America's team" feel that Jones desperately wants. It also gives Manziel a chance to play under Tony Romo and refine his passing instead of being thrown straight to the wolves. I am not sure Dallas is the best place for Manziel because of the reputation he has in Texas, but I can't blame him for getting caught up in his fame. He is maturing and should be able to deal with the media circus of "Romo struggling, time to start Manziel?" on every ESPN channel throughout the year. He posted a great time in the 40-yard dash at 4.68 seconds and performed in the top 5 among quarterbacks in the vertical jump, broad jump, 3 cone drill, and 20-yard shuttle.
Previous Pick: DT Timmy Jernigan