This time with Sammy Watkins! Sorry about that folks, guess all that coffee at 3:00 am didn't make me as alert as I would have hoped. In truth, I do take this seriously, so I am just as disappointed as you guys. Anyways, now that the draft is at least theoretically possible, I would love to hear all the comments. Good, bad, and even Raiders nation trash talk, I want to hear it all.
Welcome to the POST-FREE AGENCY 2014 NFL Mock Draft. I will examine how free agency affected the draft plans of all 32 teams.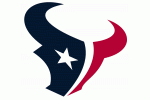 1. Houston Texans
Blake Bortles
Quarterback, University of Central Florida
The Texans did absolutely nothing in free agency to replace Matt Schaub with their near $10M in cap space. They also need to add a pass rusher, but I think quarterback is still the most dire need here. They have the chance to get a potential superstar at a very low cap number, and I think they take it. Plus, they may be able to pick up some extra picks and cap space in exchange for Shaub in order to address those other needs.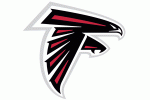 2. Atlanta Falcons (via St. Louis Rams and Washington Redskins)
Jadaveon Clowney
Defensive End, South Carolina
The Falcons decided to focus on the defensive line in free agency, but they only brought in run stuffers, Tyson Jackson and Paul Soliai. They may be planning this very move because those players will be able to take up a ton of space to allow Clowney to do what he does best: rush the freaking passer. Character/ motivation concerns won't even be an issue because he will not even have to try if he is able to get 1-on-1 protection. The Falcons positioned themselves well to snag one of the top two pass rushers in the draft, and I am willing to bet that they pull the trigger on Clowney.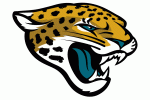 3. Jacksonville Jaguars
Khalil Mack
Outside Linebacker, Buffalo
I will give the Jaguars credit. They at least attempted to bolster their pass rush with all their cap space. However, they did it by resigning a 33-year old Jason Babin, and Super Bowl cast offs Red Bryant and Chris Clemons. Babin had a good year in 2013, but he is old. Bryant isn't much of anything rushing the passer and the 32-year old Clemons had only 4.5 sacks this past season. Adding Mack would help all three of these players get much less protection thrown their way. Adding Mack would give the Jaguars a very respectable stable of pass rushers for the first time ever.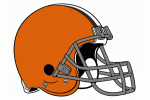 4. Cleveland Browns
Teddy Bridgewater
Quarterback, Louisville
The Browns actually did fairly well for themselves in free agency, despite losing TJ Ward to Denver. They picked up their starting runningback, Ben Tate, and another receiver to pair with Josh Gordon. Now all they need on offense is a quarterback. Bridgewater had a poor Pro Day, but he is chalking it up to nerves. I still think Teddy is a more reliable selection than Johnny FB, so the Browns will get to fill in their vacancy at quarterback at #4.
Previous Pick: WR Sammy Watkins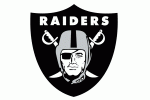 5. Oakland Raiders
Sammy Watkins
Wide Receiver, Clemson
The Raiders lost star left tackle Jared Veldheer to the Cardinals and then lost out on Rodger Saffold due to a failed physical. They signed Donald Penn as a replacement and even added James Jones to the receiving core. Jones is on the wrong side of 30, however, and they need to add some explosion to their offense. They will likely go with a quarterback in round 2.
Previous Pick: QB Teddy Bridgewater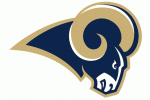 6. St. Louis Rams (via Atlanta Falcons)
Greg Robinson
Offensive Tackle, Auburn
The Rams' O-line is made of glass. Jake Long is recovering from ACL/MCL surgery, Saffold has missed 17 games is the past 3 years, and Harvey Dahl missed 8 games at right guard in 2013. They were able to retain Rodger Saffold, but he is better on the inside. Adding Greg Robinson will give the Rams a nice insurance policy for if/when their lineman start to go down again or if they decide Jake Long doesn't play as well as his $9M cap hit demands.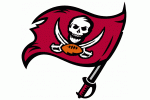 7. Tampa Bay Buccaneers
Jake Mathews
Offensive Tackle, Texas A&M
The Bucs lost Donald Penn and Davin Joseph this offseason, but they didn't even play well enough in 2013 to be sad about it. For all the flash the Bucs showed in free agency, they need to make the safe pick here. Bringing in Mathews will replace Donald Penn and hopefully give some stability to their offense.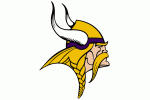 8. Minnesota Vikings
Johnny Manziel
Quarterback, Texas A&M
The Vikings signed both Captain Munnerlyn and Derek Cox in free agency. After watching Cox for 16 games last year, I doubt he makes the 53 man roster, but corner is no longer a pressing need. Minnesota only re-signed Matt Cassell at the quarterback position, and must snag Johnny Manziel if he happens to fall to them. Then Minnesota just needs to add a pass rusher to soften the blow of losing Jared Allen.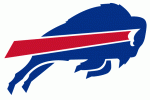 9. Buffalo Bills
Mike Evans
Wide Receiver, Texas A&M
The Bills addressed their needs at linebacker by adding Brandon Spikes and Keith Rivers. However, they didn't even touch the wide receiver position that is severely in need of some talent. It would by no means be a shock to see Mike Evans in the top 10 at this point. He is one of the most technically sound and impactful receivers in the draft and the Bills desperately need a receiver. A perfect match.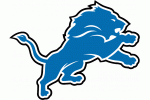 10. Detroit Lions
Justin Gilbert
Cornerback, Oklahoma State
The Lions could go a few different directions with this pick. They signed Golden Tate to a 5-year contract, so they likely wouldn't care if Mike Evans was taken off the board right before their pick. They still need to address the corner/ linebacker/ safety positions and can do so here. I think corner is the more pressing need for them right now, and Gilbert falls to them at #10. The Lions also seem to like HaHa Clinton-Dix and hosted his Pro Day workout in Michigan.
Previous Pick: OLB Anthony Barr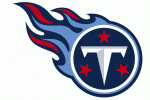 11. Tennessee Titans
Anthony Barr
Outside Linebacker, UCLA
Barr continues to drop and this time he falls outside the top 10. The Titans need help on defense even more now that they let Alterraun Verner walk in free agency. They signed Wesley Woodyard to hold down the middle of the linebacking core, so now they need an outside pass rusher. Anthony Barr's drop will benefit the Titans greatly because he is exactly what they need/ didn't sign in free agency.
Previous Pick: DE Kony Ealy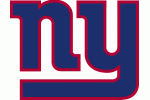 12. New York Giants
Taylor Lewan
Offensive Tackle, Michigan
The Giants solidified their needs at corner by signing Dominique Rodgers-Cromartie and Walter Thurmund. They signed Geoff Schwartz, but I'm not sure he is the blind side pass protector they are looking for. Taylor Lewan fits their need and allows them to solidify the rest of the line by allowing Justin Pugh and Schwartz to play guard, and moving Will Beatty to the right side. The Giants may also want to add Anthony Barr is he is available in order to replace Justin Tuck.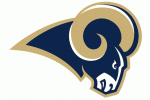 13. St. Louis Rams
HaHa Clinton-Dix
Free Safety, Alabama
The Rams barely did anything in free agency except for bring back Rodger Saffold and Jo-Lonn Dunbar. They still have glaring needs in the secondary. Losing Cortland Finnegan should be addition by subtraction, but the Rams have no one else able to step in at corner. The Rams would probably prefer for HaHa Clinton-Dix to fall to them, because they have a huge need at safety as well.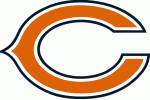 14. Chicago Bears
Timmy Jernigan
Defensive Tackle, Florida State
The Bears lost rising star Henry Melton in free agency to the Cowboys. They re-signed Jay Ratliff, but he is already 32 years old. They also signed Lamarr Houston and Willie Young to rush the passer, so they need another man on the inside to be able to take up space and blockers. Even without Julius Peppers, Jernigan is still the best option here for the Bears to build a strong defensive line and get to Aaron Rodgers and Mathew Stafford.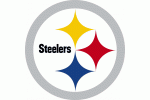 15. Pittsburgh Steelers
Marqise Lee
Wide Receiver, USC
The Steelers did nothing in free agency. They signed Michael Mitchell to take over at safety for Ryan Clark, but didn't touch the offense. The Steelers said they wanted to draft a big receiver, but I don't think it would be smart to take a shot at Kelvin Benjamin this early. Marqise Lee is a much more polished receiver at this point and will be able to help the Steelers offense right away.
Previous Pick: Kelvin Benjamin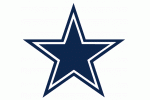 16. Dallas Cowboys
Aaron Donald
Defensive Tackle, Pittsburgh
The Cowboys signed DT Henry Melton from the Bears, but there is no guarantee he will be able to recover fully from a torn ACL he suffered in September. They no longer have Jay Ratliff, DeMarcus Ware, or Jason Hatcher, but adding Donald and Melton would be a start for rebuilding that dominant defensive line that was so important to their defense.
Previous Pick: QB Johnny Manziel