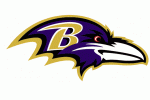 17. Baltimore Ravens
Kony Ealy
Defensive End, Missouri
The Ravens were able to add another receiver, Steve Smith, for Joe Flacco via free agency. That signing frees them up to go in a different direction with this pick. They lost defensive end Arthur Jones to the Colts, so they will look to replace him here. Ealy has the ability to be just as much of a threat as a pass rusher and run stuffer as Arthur Jones was for the Ravens.
Previous Pick: WR Marqise Lee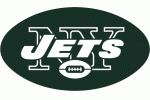 18. New York Jets
Eric Ebron
Tight End, North Carolina
The Jets have holes all over the roster. They added Eric Decker as a weapon for Geno Smith, but must continue to add more threats in the passing attack, especially if they plan on letting Kellen Winslow and Santonio Holmes walk via free agency (or whatever you call it if they don't actually go anywhere else). They could also go with a corner, but Dee milliner played well to end the season. If they do, I think it would be Verrett over Dennard.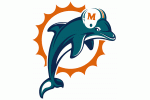 19. Miami Dolphins
Zach Martin
Offensive Guard, Notre Dame
The Dolphins finally addressed the need for almost every position along the offensive line. They signed Branden Albert via free agency to a huge contract, but they still a couple guards and a right tackle. Zach Martin could fill any of those roles. He projects best as a guard on the blind side, but could probably hold down the outside spot on the right side.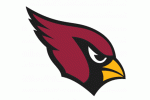 20. Arizona Cardinals
Calvin Pryor
Strong Safety, Louisville
The Cardinals took care of their need at tackle by signing Jarred Valdheer. They appear to be letting Yeremiah Bell walk, and at 36, I don't blame them even if he did have a good year in 2013. Pryor could fill in that strong safety spot right away and provide help in the box and give Tyron Mathieu space to roam center field. The Cardinals could also pick CJ Mosely after losing middle linebacker, Karlos Dansby, to the Browns.
Previous Pick: TE Jace Amaro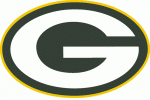 21. Green Bay Packers
CJ Mosely
Middle Linebacker, Alabama
The Packers lost James Jones and Evan Dietrich-Smith to free agency, but were able to retain BJ Raji and added Julius Peppers to play the elephant. But, they still desperately need some skill and athleticism in the middle of the field. Luckily, CJ Mosely slipped by the Cardinals just one pick prior, and the Packers get their man.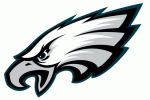 22. Philadelphia Eagles
Jason Verrett
Cornerback, TCU
The Eagles kept Nate Allen and added Malcom Jenkins through free agency, but Calvin Pryor is gone anyway. The Eagles still need help at cornerback despite the addition of Nolan Carroll, so they could take a chance on Verrett here. They could also take Dee Ford if they want to bolster their pass rush.
Previous Pick: SS Calvin Pryor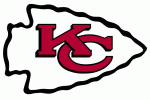 23. Kansas City Chiefs
Brandin Cooks
Wide Receiver, Oregon State
The Kansas City Chiefs definitely lost free agency. They lost starting tackle Branden Albert, starting guard Geoff Schwartz/ Jon Asamoah, starting end Tyson Jackson, and weapon/ returner Dexter McCluster. They lost those players without even addressing their biggest need, wide receiver. I think Cooks has the highest upside of any receiver left, and he has the speed the Chiefs need on offense.
Previous Pick: CB Darqueeze Dennard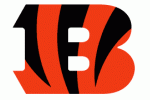 24. Cincinnati Bengals
Dee Ford
Defensive End, Auburn
The Bengals are another teams that couldn't stop the bleeding in free agency. They lost their starting left tackle and two of their best pass rushers, Michael Johnson and James Harrison. There really are no corners or tackles worthy of this selection, so the Bengals should look to bolster the pass rush with Dee Ford.
Previous Pick: CB Jason Verrett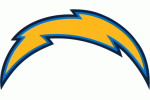 25. San Diego Chargers
Louis Nix
Nose Tackle, Notre Dame
The Chargers didn't have any cash to throw around in free agency, and thus, they missed their two biggest needs: corner and defensive tackle. I believe a defense should be built from the inside out, and in the 3-4, that is even more true. Louis Nix is the man the Chargers need to anchor the 3-4 defense and clear up room for their pass rush of Dwight Freeney and Melvin Ingram.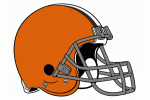 26. Cleveland Browns (from Indianapolis)
Darqueze Dennard
Cornerback, Michigan St.
The Browns already took care of their needs at wide out and runningback in free agency, and quarterback earlier in the draft. It is time for them to give some attention to the defensive side of the ball. They need a corner to play opposite of Joe Haden. Dennard is a great athlete that can contribute on special teams if he does not crack the rotation early.
Previous Pick: QB Derek Carr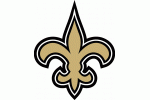 27. New Orleans Saints
Bradley Roby
Cornerback, Ohio State
The Saints cut Jabari Greer to make room for Jimmy Graham's franchise tender. They need a replacement on the outside, especially if they don't want their shiny new safety, Jairus Byrd, to spend all his time chasing down receivers. Roby has world class speed (he ran a 4.39 at the combine) and battles for the ball.
Previous Pick: DE Dee Ford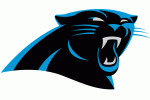 28. Carolina Panthers
Odell Beckham Jr.
Wide Receiver, LSU
The Panthers have lost Steve Smith, Brandon LaFell, and Ted Ginn Jr. so far this offseason. The remaining receivers on their roster have combined for a total of 5 receptions in the NFL. Yikes. The Panthers need some receiving help badly. Odell Beckham is probably the most NFL-ready receiver at this point in the draft.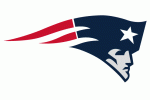 29. New England Patriots
Ra'shede Hageman
Defensive Tackle, Minnesota
The Patriots took care of their need at corner, and even added Brandon LaFell to the receiving core. Big man, Vince Wilfork, has apparently asked for his release from the team, but even if he sticks around, he is already 32. The Patriots need to infuse some youth into the defensive line after letting Isaac Sopoaga walk in free agency.
Previous Pick: DT Aaron Donald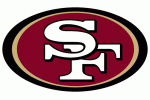 30. San Francisco 49ers
Kelvin Benjamin
Wide Receiver, Florida State
The 49ers cut Carlos Rogers, so they may be looking for some corner help if they don't think Chris Cook can live up to the hype. They were able to retain Anquan Boldin, but lost Mario Manningham to the Giants. The Niners would still like to add some speed to the outside, and Benjamin will do just that.
Previous Pick: Brandin Cooks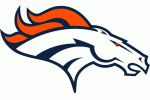 31. Denver Broncos
Xavier Su'a-Filo
Offensive Guard, UCLA
I personally think that the Broncos got a little carried away in free agency. They let big names get the best of them and spent big bucks to try and position themselves for another run now. They let Zane Beadles go to the Jaguars, which was a smart move given his struggles in pass protection in 2013. They can replace him with the more consistent Su'a-Filo of UCLA.
Previous Pick: CB Bradley Roby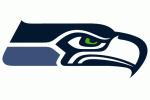 32. Seattle Seahawks
David Yankey
Offensive Guard, Stanford
I think the Seahawks maneuvered free agency just as well as they could have. Everyone is always looking to overpay and steal away Super Bowl talent, and the Hawks managed to only lose a couple key contributors. They still need to add some protection for Russell Wilson, and David Yankey is one of the top guards available.
Previous Pick: OG Xavier Su'a-Filo
Thanks for checking out my Version 5.1 2014 NFL Mock Draft. I will be updating it each week until the NFL Draft on May 8th.
Check out some more great mocks at: