30.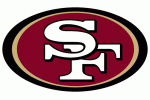 San Francisco 49ers-30th Overall Pick
Brandin Cooks
Wide Receiver, Oregon State

Overall Player Evaluation
High School
As the leading receiver in all of college football in 2013, Cooks has a lot to live up to in the NFL. However, coming from humble beginnings in (, Ohio), Cooks knows how to work hard and how to stand out. In his high school days at Lincoln High School in Stockton, California, Cooks was a dual-threat player, playing both receiver and defensive back. Although Cooks doesn't play the position anymore, he was able to intercept four passes throughout his high school career at Lincoln, while registering 22 total tackles. On the offensive side of the ball is where Cooks was most dominant, though. As a receiver for the Trojans, Cooks caught 27 touchdowns for 2,484 yards on 141 catches. In his senior season, he caught 66 passes for 1,125 yards and 10 touchdowns while adding 130 kick return and 168 punt return yards. In total at Lincoln High, Cooks was able to record 3,337 total yards from scrimmage along with 31 total touchdowns scored. According to the bio on Oregon State's official team website, Cooks " earned Offensive Player of the Year in the Section, All-Area and team MVP two years each, was a sprinter in track, participating in the Junior Olympics, played basketball and for his high school career earned six varsity letters. Rivals listed him the 22nd best receiver in the nation, competed in the National Underclassmen Combine's All World Gridiron Classic Dec. 31, 2010 in Orlando and was a Nike Combine wide receiver MVP at 2010 event at Stanford." With all of those dazzling attributes to his name, it is no wonder why Cooks went to such a great football program as that of Oregon State, where he would go on to be one of the best receivers in Oregon State history.
College
After getting the nod in his very first game at OSU, Cooks went on to catch 31 passes for 391 yards and 3 touchdowns while adding another 22.4 yards per return, returning kickoffs. Although his freshman year wasn't the most noteworthy of his Oregon State career, Cooks was able to show his undeniable speed and ability to make absolutely insane catches.
As a sophomore, Cooks was announced as one of 10 semi-finalists for the Biletnikoff Award given to the top receiver in the nation … named as Pac-12 Conference honorable mention and combined with Markus Wheaton to be the first OSU receiving duo to exceed 1,000-yards since 2003. Cooks in 2012 most definitely earned his title as Biletnikoff semi-finalist, catching 67 passes for 1,151 yards and 5 receiving touchdowns and 82 rushing yards. What Cook amazed even NFL scout with in his sophomore season was his big-game potential, catching for over 100 yards five times during the season against such teams as UCLA, Arizona, BYU, Washington and Arizona State. Throughout the entire season, Cooks would go on to record 88.5 yards per game, great considering that Cooks was only a sophomore. The next season though, Cooks would end up smashing his career highs and going on to be the best receiver in college football.
In Cooks last season at Oregon State was unbelievable to say the least. As a junior he was able to catch for 1,730 yards and 16 touchdowns on 128 receptions and rush for 217 yards on 32 carries. Not only were his 217 yards on the ground impressive, but also his 1,730 yards receiving lead the nation. By the end of the season, Cooks was given a multitude of awards by numerous organizations. After the 2013 season, Cooks was chosen as the Biletnikoff Award winner by the Tallahassee Quarterback Club Foundation (OSU's Mike Hass won this award in 2005), consensus All-American (the Sporting News, Associated Press, FWAA, Walter Camp Football Foundation and AFCA),Walter Camp first team, FWAA first team, first team All-American honors from Associated Press, FWAA, Walter Camp, Sporting News, SBNation, Bleacher Report, Athlon, ESPN.com, SI.com and CBSSports.com, Pac-12 Conference First Team. As well Cooks broke Pac-12 single season record with his 128 receptions in 2013, set Pac-12 single season record with 1,730 receiving yards in 2013, established OSU records for career receiving touchdowns with 24 and single season touchdown receptions with 16, tied the OSU record for single game receptions (Mike Hass vs. Arizona State in 2004) with 14 at San Diego State and was a semifinalist for the Maxwell Award according to Oregon State. During Cooks junior season, he averaged 133.1 yards per game, however his most impressive stat was the eight games of 100+ yards and three games of 196+ yards. In Cooks' first seven games of the season, the Stockton grad was able to average a monstrous 168 receiving yards and almost two touchdowns per game. If there had been a Heisman award for the first half of the season, there would be no doubt that Cooks would have earned that award handily. Only once all season did Cooks ever catch for under 80 yards and that was against Boise State where Cooks caught for 60 yards and a touchdown on eight receptions.
Skills
Although Cooks' height or weight isn't typically seen in NFL receivers, he makes up for it in his pure speed and agility. At 5'10", 189 pounds, Cooks is one of the most explosive receivers in the draft. At the combine Cooks showed off that explosiveness with a 4.33 40-yard dash time. Cooks showed an uncanny acceleration and ability to move in and out of routes during the 2013 season. When looking at his film, Cooks has shown to have a great range of motion and unbelievable hands. If I had known better, I would've said he had the Midas touch. He's also very incredibly reliable, taking into account he hasn't missed a single football game due to injury since High School. If he gets picked by an NFL team he will most likely play in the slot position, acting almost like a Steve Smith or Tavon Austin, with unbelievable speed, soft hands and sweet body movement through the catch. Give him time to develop big-play capabilities in the NFL, but for the time being look for him to be used as a Punt returner and pass catcher right out of the slot position, perhaps making great runs after the catch.