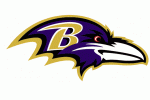 17. Baltimore Ravens
Marqise Lee
Wide Receiver, USC
The Ravens can turn what was a position of weakness last year into a position of strength that is full of potential mismatches. If Ozzie Newsome wants a sure thing in the first round, he should go with Lee. The Ravens should make that huge contract given to Joe Flacco worthwhile and give him as many weapons as he can handle. Pryor is an option here as well if the Ravens think he can succeed at free safety.
Previous Pick: DE Kony Ealy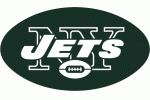 18. New York Jets
Zach Martin
Tackle/ Guard, Notre Dame
The Jets need a receiver, a corner, a linebacker, a safety, etc. etc.. The draft is too deep to reach for a receiver after Lee was just selected. The BPA happens to be a position of need for the Jets that will help the passing game. Martin is the top guard prospect in the draft and has the ability to swing outside to tackle if D'Brickashaw Ferguson ever goes down as he gets older. It's not sexy, but the Jets don't need sexy at this point, they need football players.
Previous Pick: TE Eric Ebron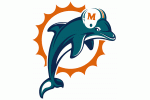 19. Miami Dolphins
Calvin Pryor
Safety, Louisville
The Dolphins would not be amused if the Jets took Martin one spot before them. The Dolphins still need two new guards and a right tackle. However, the guard class is deep this year and they can find starters on day 2. The Dolphins signed Louis Delmas, but his durability is the reason he wasn't able to secure a long-term deal. Calvin Pryor is the BPA and a potential game changer for the Dolphins' secondary.
Previous Pick: OG Zach Martin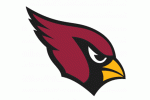 20. Arizona Cardinals
Johnny Manziel
Quarterback, Texas A&M
The Cardinals are in a pickle. HC Bruce Arians said that he didn't plan on taking a quarterback just to let him sit on the bench, but he probably didn't anticipate Johnny Manziel being available. Manziel would not necessarily be the one on the bench for the Cardinals considering how inefficiently Carson Palmer played in 2013. Manziel could be granted an open competition for the quarterback spot of a team that went 10-6 last season despite 22 interceptions from Palmer. If Manziel wins the competition, the Cardinals could save some cap room by releasing Palmer.
Previous Pick: S Calvin Pryor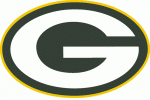 21. Green Bay Packers
Ryan Shazier
Outside Linebacker, Ohio State
Well…. the top 2 safeties are off the board as is the only middle linebacker worthy of a 1st round selection. The Packers would likely look to trade down if this was the case. Dee Ford and Kony Ealy are probably better DE/OLB prospects, but Shazier has the ability to play inside as well. Shazier can fill in at any linebacker spot and potentially take over in the middle as AJ Hawk ages.
Previous Pick: LB CJ Mosely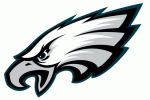 22. Philadelphia Eagles
Brandin Cooks
Wide Receiver, Oregon State
Assuming the Eagles are actually serious about their plan to let their leading receiver go to the highest bidder, the will need to replace his explosiveness on offense. Cooks just screams "Chip Kelly Superstar" to me. He has close to the same measurables as DeSean Jackson, posting a 4.33 40-yard dash (Jackson: 4.35), 5'10" (Jackson: 5'10"), and 190 lbs. (Jackson: 175 lbs.). Okay, he beats Jackson in almost every category. He also apparently has a very strong character (Jackson: not so much).
Previous Pick: CB Jason Verrett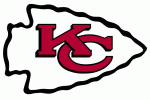 23. Kansas City Chiefs
Odell Beckham Jr.
Wide Receiver, LSU
The Kansas City Chiefs desperately need a corner or a receiver. I'm not sold that the Chiefs will reach for either, but Odell Beckham appears to be worthy of the #23 selection. He adds dynamic speed to the offense in addition to very underrated hands and a wide catch radius.
Previous Pick: WR Brandin Cooks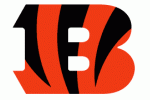 24. Cincinnati Bengals
Kony Ealy
Defensive End, Missouri
The Bengals would be ecstatic if Kony Ealy falls in their lap with no effort. Ealy could easily be a star in this league as a pass rushing defensive end. The Bengals lost Michael Johnson and Ealy will slide into his role perfectly. Ealy projects best as a 4-3 DE but is strong enough to play DE in a 3-4 scheme and quick enough to potentially drop back into coverage, giving the Bengals a lot of options for how to use him.
Previous Pick: DE Dee Ford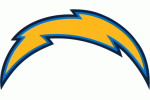 25. San Diego Chargers
Louis Nix
Nose Tackle, Notre Dame
The Chargers hold a lot of chips with this selection. The Browns passed on a quarterback earlier in the round, likely in order to take their prize, Derek Carr, at #26. Teams like the Vikings or Rams could have wanted to take him early in the 2nd, but there is no way he will survive past this next Browns selection. If the Chargers do use the pick, Louis Nix offers the most value to their 3-4 defense.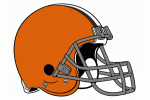 26. Cleveland Browns (from Indianapolis)
Derek Carr
Quarterback, Fresno State
"I heard…from several different places…Cleveland's guy is (Fresno State quarterback) Derek Carr and they're going to take a different player with the fourth pick and they want to take Derek Carr with their second one (at No. 26)." – Daniel Jeremiah
They can pull it off if no one trades into the 1st before pick #26 to take Carr. In this mock, they get their man and pulled off a great Day 1 of the draft. There are still quality receiver prospects to be had at the top of the 2nd.
Previous Pick: CB Darqueze Dennard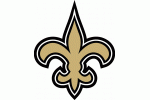 27. New Orleans Saints
Bradley Roby
Cornerback, Ohio State
The Saints cut Jabari Greer to make room for Jimmy Graham's franchise tender. They need a replacement on the outside. Roby has world class speed (he ran a 4.39 at the combine) and battles for the ball. Betting on a rookie corner to hold down the outside is a risky proposition, but Roby would likely be an upgrade over Corey White or at least be effective in the slot.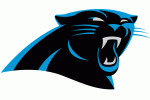 28. Carolina Panthers
Kelvin Benjamin
Wide Receiver, Florida State
Jerricho Cotchery is nowhere near effective enough to replace Steve Smith, Brandon LaFell, and Ted Ginn Jr.. The Panthers would probably prefer to draft a more polished receiver at this point to ensure at least some level of effectiveness, but Benjamin has the highest upside of just about any receiver in the draft. Excluding Cotchery, the receivers currently on the roster have combined for a total of 5 receptions in the NFL.
Previous Pick: WR Odell Beckham Jr.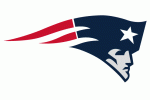 29. New England Patriots
Timmy Jernigan
Defensive Tackle, Florida State
Just like DeSean Jackson, it appears that the Vince Wilfork situation has passed the point of no return. According to the Boston Herald, Wilfork has even cleaned out his locker and expects to be released shortly. The Patriots will be lucky if a top-15 prospect in Timmy Jernigan is available to them at #29 because of the talent available at skill positions. Jernigan is a great run stuffer and if he puts on some weight, could potentially hold down the middle of the defense alone in the Patriots' 3-4 packages. He will do just fine on the inside of a 4-3 alignment.
Previous Pick: DT Ra'Shede Hageman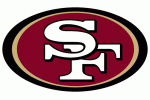 30. San Francisco 49ers
Jason Verrett
Cornerback, TCU
Carlos Rogers and Tarell Brown are both gone. The 49ers signed Chris Cook, but he is injury-prone and unreliable. Jason Verrett is one of the top corners in the draft, but gets downgraded for his (lack of) height. He plays with so much intensity that you can't even tell he is only 5'9″, so he will fit in well with Jim "Captain Intensity" Harbaugh.
Previous Pick: WR Kelvin Benjamin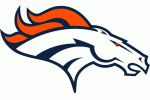 31. Denver Broncos
Xavier Su'a-Filo
Offensive Guard, UCLA
Even after the Broncos' had a massive retail therapy session during free agency, they still have some holes. Specifically, they need another corner and must replace Wesley Woodyard in the middle of the defense. Most importantly, however, they need to keep Peyton Manning on his feet. When they can't, their record-breaking offense completely falls apart and they risk injury to their 38-year old NFL MVP. Not Smart.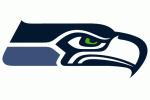 32. Seattle Seahawks
Ra'Shede Hageman
Defensive Tackle, Minnesota
The Seahawks have a couple needs to address on offense, but drafting for need when you draft 32nd is not a great idea. The BPA on my board in Ra'Shede Hageman. The Seahawks dominated on defense by rotating a group of skilled linemen and pass rushers to keep everyone fresh. They lost Red Bryant, Clinton McDonald, and Chris Clemons, and they may be signing Jared Allen to address the pass rush. They can also add Hageman who can create havoc for the interior of offensive lines and replenish that elite depth in the trenches.
Previous Pick: OG David Yankey
Thanks for checking out my Version 5.2 2014 NFL Mock Draft. I will be updating it each week until the NFL Draft on May 8th.
Check out some more great mocks at: