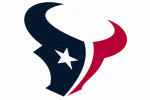 1. Houston Texans
Jadeveon Clowney, DE, South Carolina
It's been hard for anybody to get a read on what Houston will do with the top pick, but the idea of pairing Clowney on the same defensive line as J.J. Watt might be too much for the Texans to pass up. Quarterback is also an obvious need for the team, but the Texans would be best served to roll the dice with Zach Mettenberger or Jimmy Garoppolo in the second round.
In a lot of drafts, the best player available doesn't go number one, but that won't be the case this year if the Texans take Clowney. In his junior year with the Gamecocks, Clowney couldn't live up to the impossible hype. If drafted first, he should come out hungry to prove himself in the NFL.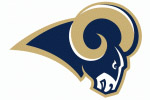 2. St. Louis Rams (from Washington)

Greg Robinson, OT, Auburn
The Rams are sticking with Sam Bradford until his contract runs out, so it'd be a good idea to protect him after his history of injuries. Greg Robinson's stock rose as Auburn kept winning last season, and after a strong combine, he's seen as the best tackle prospect in the draft, with scouts loving his size and upside.
The other consensus top tackle, Jake Matthews would make sense here as well, and I could see a wideout such as Sammy Watkins. There's also a trade possibility here too, as the Falcons would be scrambling to trade up to grab Clowney should Houston take a QB. The again, that would mean the Rams trading the no. 2 pick two out of three years, which seems unlikely.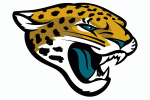 3. Jacksonville Jaguars
Johnny Manziel, QB, Texas A&M
Manziel is the single hardest player in this draft to mock because he's such a love/hate prospect. But one undeniable truth about Johnny Football is that he's a marketable face of the franchise and can be a complete game-changer on the field.
One team that could use a game change would be the Jaguars, who have spent the last four or five years as an irrelevant team with miserable QB play. There are good pieces in Jacksonville, especially if Justin Blackmon can stay out of trouble. Head coach Gus Bradley got to see Russell Wilson for a year in Seattle, maybe that will swing him to take the similar Manziel.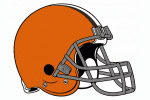 4. Cleveland Browns
Blake Bortles, QB, Central Florida
Bortles is seen as the highest upside QB in the draft, and the Browns are in a nice position to take a gamble after a decade of turmoil. Everyone loves Bortles's arm and size, and after a great combine, he seems like a sure top five pick.
Expect the Browns to go flashy with this pick, whether that means QB or pairing Sammy Watkins with Josh Gordon at wideout. One knock on Bortles is that he might have to sit a year, but with Brian Hoyer in the mix, Cleveland would be alright, and take a huge step toward rebuilding.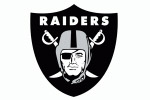 5. Oakland Raiders
Sammy Watkins, WR, Clemson
The Raiders added some nice veterans this offseason on both sides of the ball, and it looks like the team will roll with Matt Schaub at QB for 2014. Schaub should be serviceable with a change of scenery, so why not help him out by drafting the best wideout available?
Watkins is an absolutely dynamic playmaker who can be Oakland's Dez Bryant. With the veterans on defense, and an offense of Watkins, Denarius Moore, Maurice Jones-Drew and Darren McFadden, the Raiders would have quietly put together a nice team in the very tough AFC West.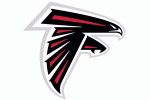 6. Atlanta Falcons
Jake Matthews, OT, Texas A&M
The Falcons would love to see Jake Matthews available at no. 6, assuming they don't trade up to try and snag Clowney. Atlanta is a talented team that had a really tough year in 2013, and the team's biggest needs start on both lines.
With left tackles always prized commodities in the draft, it's hard to see a versatile lineman like Matthews falling outside the top 10. All signs point to him being a franchise tackle, something that the Falcons, and Matt Ryan especially, would desperately need.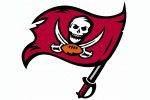 7. Tampa Bay Buccaneers
Mike Evans, WR, Texas A&M
Evans here at no. 7 marks our third Aggie in the draft. With Evans, the main comparison you here is Vincent Jackson, so why not pair him with the man himself? We all saw last season how good Josh McCown can be with two big wideouts.
The Bucs added Michael Johnson and Alterraun Verner to a defense that already had some nice pieces, and having Lovie Smith in charge will help the D as well, so offense should be the mindset with this selection. Wideout was already a need in Tampa, and with Mike Williams gone now, drafting Evans might just be a necessity.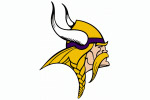 8. Minnesota Vikings
Teddy Bridgewater, QB, Minnesota Vikings
In a world where pro days get overrated at the expense of game film, the Vikings will benefit. Bridgewater was seen as a top overall pick before the combine, his pro day, and possibly the Wonderlic Test hurt his stock. But he's still the most NFL-ready QB available and the Vikings would be thrilled if he fell to no. 8.
Adrian Peterson and Cordarrelle Patterson are enough weapons alone to get any rookie QB excited, and Bridgewater could also revive Greg Jennings after a lost year in his first season with the Vikes. Even though Bridgewater's skill set screams start-right-away, the Vikings will give Matt Cassel a chance to compete for the starting job after signing a two-year deal.