The 2014 NFL Draft is now just days away! With that being said, I want to take this time to publish my final NFL mock draft of the year.
Overall, I feel very comfortable with this mock draft. There are a few surprises in there, but I think that all of the picks make sense.
Well, here it is!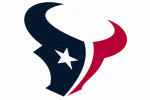 1. Houston Texans
Jadeveon Clowney
DE, South Carolina
Jadeveon Clowney is an absolute freak of nature. He has everything that you want in a pass-rusher. He has top-notch speed, agility, power, and size. It's very possible that the Texans opt to go with a quarterback here, but I get the impression that Clowney is just too good to pass up.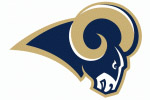 2. St. Louis Rams (from Washington)
Sammy Watkins
WR, Clemson
With the 2014 NFL draft just two days away, the St. Louis Rams are sitting pretty with the number 2 overall pick. They're in the perfect position to field trade offers and, if nobody can pull off a deal, have their choice of talented prospects.
Since I'm not projecting trades, I have the Rams snagging Sammy Watkins at number 2. He's supremely talented and would provide Sam Bradford with a reliable target across from Tavon Austin.
Greg Robinson is a strong possibility here, too.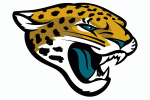 3. Jacksonville Jaguars
Khalil Mack
OLB, Buffalo
I was really close to giving the Jacksonville Jaguars a quarterback with their first pick, but the Jags are a team that needs more than just a QB to turn things around. That's why I gave them Khalil Mack out of Buffalo.
Mack has the potential to be the best pass rusher in this class and would seemingly fit perfect with the defense that Gus Bradley is trying to instill in Jacksonville. He has the ability to play with his hand in the dirt as a 4-3 pass rusher. He is also capable of standing up and rushing the passer out of 3-4 sets, too.
But if the Rams go Robinson at two, then I think the Jags go with Watkins at three.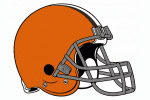 4. Cleveland Browns
Johnny Manziel
QB, Texas A&M
With Sammy Watkins off the board, life for the Cleveland Browns draft personnel becomes a lot easier. I foresee the Browns taking a shot on one of the biggest boom-or-bust players in NFL draft history, Johnny Manziel.
The presence of Manziel would breathe new life into the Cleveland sports scene and would also give Josh Gordon & Jordan Cameron an automatic upgrade at the quarterback position.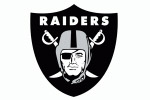 5. Oakland Raiders
Greg Robinson
OT, Auburn
I'm sure the Raiders would love to have Clowney, Mack, or Watkins fall to the 5 spot, but that's simply just not the case in this mock draft. With those players off the board, the Raiders would still be getting an excellent player in Greg Robinson.
Last year's draft had offensive tackles taken at one and two. I believe that Robinson is better than both of those players. Oakland would be getting a bargain on Robinson at 5.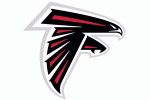 6. Atlanta Falcons
Jake Matthews
OT, Texas A&M
Assuming they don't move up and snag Clowney, I have the Atlanta Falcons grabbing Jake Matthews at number 6. Protecting Matt Ryan should be the number one priority for the Falcons.
Atlanta should feel comfortable with picking Matthews at number 6. He has the physical ability and skillset to lockdown one of the tackle positions for the next decade or so.
Much like the Raiders, the Falcons would be getting a bargain with Matthews sliding to the 6 spot.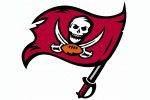 7. Tampa Bay Buccaneers
Mike Evans
WR, Texas A&M
I struggled with this pick. I really like the idea of the Buccaneers taking Aaron Donald at 7. Donald is talented and would fit Lovie Smith's defensive game plan perfectly.
The possibility of teaming up Mike Evans with Vincent Jackson was too good to pass up, though.
The receivers have very similar bodies (Mike Evans: 6'4" 231 lbs. Vincent Jackson: 6'5" 230 lbs.) and Evans would seemingly benefit from learning behind Jackson, too. This pick would give the Bucs two legitimate weapons on the outside.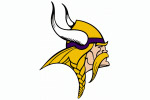 8. Minnesota Vikings
Blake Bortles
QB, UCF
Just like with the Buccaneers, I wouldn't be surprised if the Vikings pull the trigger on defensive tackle, Aaron Donald. But I don't have them doing that; I have them grabbing the quarterback out of UCF, Blake Bortles.
The Vikings still possess the best running back in football and would be wise to draft a quarterback to go along with him. Bortles has the size you want in a franchise quarterback and would benefit by having a star running back like Adrian Peterson to lean on while he develops.