Ever since Jadeveon Clowney's 4.4 forty-yard dash at the NFL combine, he essentially solidified his place as the top overall pick in this years draft, right? Well, not quite. This draft, aside from Clowney, is filled with defensive talent. Teams in the bottom half can walk away with a very good pass rusher such as Dee Ford or Ra'Shede Hageman, or an excellent cover corner such as Virginia Tech's Kyle Fuller. Still, of all the talent in this draft, the most talked about position is still quarterback. This is of no surprise. After all, everyone wants to see who could possibly be the next Aaron Rodgers or Tom Brady, not the next Walter Jones or John Randle. Speaking from my personal opinion of course, I believe quarterback is the most intriguing prospect to scout during the NFL draft process. This year is no different. Teams in need of a quarterback should consider themselves lucky to have such a broad group of quarterbacks to choose from. Want a scrambler with an unmatched ability to improvise? Johnny Manziel is your guy. Or perhaps a more athletic Ben Roethlisberger? Blake Bortles is available. A person can only take so much of watching film, studying mechanics, tendencies, strengths, weaknesses, and what system best suits a player. At the end of the day, you have to make your decision and create the best possible mock. So, here goes nothing. With the first pick in the 2014 NFL draft, the Houston Texans select…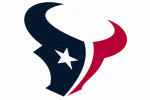 1. Houston Texans
Player Name: Blake Bortles
Position, School: QB, Central Florida
No Clowney here at number one. Instead, I believe Bill O'Brien and his staff will go for the Central Florida QB who can step in and compete from day one. With only Ryan Fitzpatrick, TJ Yates, and Case Keenum on the roster, Houston must address their QB situation. Andre Johnson has a couple years of elite play left, and a young DeAndre Hopkins could use a presence like Bortles. Wouldn't be surprised if Oakland moved up to this spot to get Clowney, allowing Houston to move down and possibly grab that kid from Texas A&M.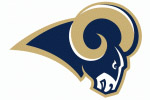 2. St. Louis Rams (from Washington)
Player Name: Greg Robinson
Position, School: OT, Auburn
Sammy Watkins makes sense here, but if the rumors to trade QB Sam Bradford are false, St. Louis must protect him. Greg Robinson is a monster on the offensive line that can assure Sam Bradford's blind side. In a division with defenses such as Seattle and San Francisco, dominant offensive tackles are much appreciated. Again, Watkins would be a great tandem with last years first round pick, Tavon Austin, but remember, St. Louis picks again at 13. In a draft where wideouts are by the boat load, they can get a number of wideouts from Odell Beckham Jr, Brandin Cooks, Marqise Lee, etc.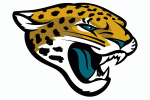 3. Jacksonville Jaguars
Player Name: Sammy Watkins
Position, School: WR, Clemson
With Khalil Mack still on the board, Watkins is just too good pass up here at number three. Gus Bradley and his bunch will be thrilled to have an explosive playmaker on offense such as Sammy Watkins. I expect Jacksonville to go quarterback early as well, maybe the second or third rounds.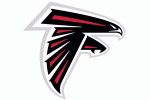 4. Atlanta Falcons (via trade, CLE)
Player Name: Jadeveon Clowney
Position, School: DE, South Carolina
As crazy as it seems, it's the number four pick, and Jadeveon Clowney is still on the board. This has Thomas Dimitroff salivating and willing to trade up with Cleveland to acquire the freakish DE from South Carolina. The last time Atlanta pulled off a risky trade up came in 2011, when they selected WR Julio Jones. A move that has arguably put Atlanta in the postseason every year, with the exception of 2013. Expect Clowney to have as the same impact on the opposite side of the ball.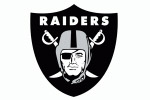 5. Oakland Raiders
Player Name: Mike Evans
Position, School: WR, Texas A&M
After acquiring Matt Schaub, I believe Oakland will try to make his job as easy as possible. For starters, getting someone whose talents resemble that of Andre Johnson, whom Schaub had much success with in Houston, such as Mike Evans is ideal. Evans is without a doubt a day one starter who can have a huge impact on Oakland's pass offense, which ranked 24th overall last season. Khalil Mack would also be a great addition here at five, but Evans will be the guy.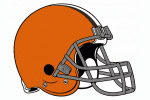 6.Cleveland Browns (via trade, ATL)
Player Name: Jake Matthews
Position, School: OT, Texas A&M
Yes, another Matthews will suit up on Sundays. This time, it will be the standout offensive tackle from Texas A&M, Jake Matthews. With Greg Robinson off the board, Cleveland must do something to revamp their offensive line. Of all the rumors swirling around Cleveland whether it be selecting Johnny Manziel, or trading down even further to get more picks, Matthews is a sure fire 12-14 year starter who will play a long time in this league.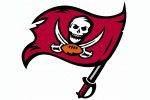 7. Tampa Bay Buccaneers
Player Name: Teddy Bridgewater
Position, School: QB, Louisville
Mike Glennon is not the long term answer at quarterback, so why not Bridgewater? Despite much criticism with his pro day and private team workouts, the tape doesn't lie. On tape, Bridgewater is perhaps the most NFL ready quarterback in this years draft. In a division with Matt Ryan, Cam Newton, and Drew Brees, it's time for Tampa Bay to have their own franchise quarterback.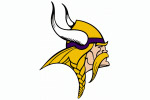 8. Minnesota Vikings
Player Name: Khalil Mack
Position, School: OLB/DE Buffalo
Although many mock drafts have Khalil Mack not getting passed Jacksonville, I believe he will fall right into Minnesota's lap. Blake Bortles and Teddy Bridgewater are gone, leaving Johnny Manziel up for grabs. However, Manziel doesn't fit a Norv Turner offense. New head coach Mike Zimmer has a history of finding late round gems on defense (Geno Atkins, Vontaze Burfict), so if Bortles or Bridgewater find themselves still on the board at eight, either QB would be a great fit for Minnesota. All in all, Mack is too good to pass up here.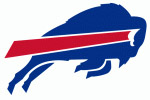 9. Buffalo Bills
Player Name: HaHa Clinton-Dix
Position, School: S, Alabama
After losing Jairus Byrd in free agency, Buffalo would do well in finding his replacement. Last year, the team selected what appears to be their franchise QB in EJ Manuel, followed by WR Robert Woods in round two. Buffalo's offensive line could use reassurance, hence the possibility of Michigan OT Taylor Lewan being selected here. However, Dix is a hard hitting, ball hawk who can step in and make an impact from day one. Not to mention, help a young Stephon Gilmore in pass coverage. Eric Ebron would be another great pick here.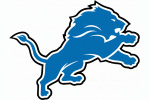 10. Detroit Lions
Player Name: Justin Gilbert
Position, School: CB, Oklahoma State
All the rumors of Detroit's infatuation with Sammy Watkins are intriguing, but their secondary is in desperate need of help. Michigan State CB Darqueze Dennard is still available, but Gilbert is the lockdown corner needed for Detroit. Ndamukong Suh, Nick Fairley, and last years first round pick Ezekial Ansah have proved effective, it's time Detroit's secondary shows the same effort. Gilbert was a Jim Thorpe award finalist, and led Oklahoma State with seven interceptions in 2013.
11. Tennessee Titans
Player Name: Johnny Manziel
Position, School: QB, Texas A&M
Ever since Tennessee declined Jake Locker's fifth-year option, I've been toying with the idea that the team could set up to select his replacement in round one. Manziel needs no introduction, just look at tape and his abilities speak for themselves. I expect Nate Washington and Kendall Wright to become more active and produce bigger numbers with Manziel at the helm. Ken Whisenhunt has a history of working with great quarterbacks such as Ben Roethlisberger, Kurt Warner, and Philip Rivers. The transition from Texas A&M to the NFL will be made a lot easier for Manziel if he lands in Tennessee, not to mention if Houston goes QB at number one, that leaves Houston and Indianapolis as the only teams with franchise quarterbacks.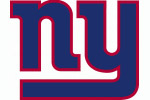 12. New York Giants
Player Name: Eric Ebron
Position, School: TE, North Carolina
Of all my mock drafts this year, Ebron and Eli have remained linked together in my mind. Since Jeremy Shockey, Manning has not had an explosive, sure handed tight end in his arsenal. After WR Hakeem Nicks left for Indianapolis, the Giants have yet to fill his absence. Ebron has Antonio Gates written all over him. He can catch, run routes, and most importantly he can become a security blanket for interception prone Eli Manning.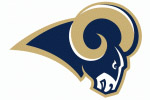 13. St. Louis Rams
Player Name: Marquis Lee
Position, School: WR, Southern California
Odell Beckham Jr. is still on the board, but I believe St. Louis goes with USC wideout Marqise Lee here at 13. With Lee at wideout, I expect Jeff Fisher and his staff to open things up a little more for Sam Bradford. The team already addressed the offensive line with Greg Robinson, now it's time to get creative by pairing Austin and Lee. Already stacked on defense, the team could also go safety here in Calvin Pryor, or corner in Kyle Fuller.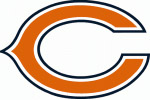 14. Chicago Bears
Player Name: Aaron Donald
Position, School: DT, Pittsburgh
Donald is perhaps the most complete defensive lineman in this draft, and that's including Jadeveon Clowney and Khalil Mack. The Bears signed Jared Allen in the offseason, pairing him and Donald would be a problem for opposing teams. Louisville safety Calvin Pryor is still on the board here, but Donald has no place falling this far, and I believe Chicago will agree.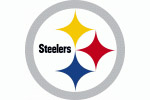 15. Pittsburgh Steelers
Player Name: Calvin Pryor
Position, School: S, Louisville
Speaking of Calvin Pryor, the Steelers will waste no time drafting Troy Polamalu's heir. Polamalu has been plagued by injuries over the past few seasons, and maybe has one or two years left before retiring. Pittsburgh's defense could use some youth at all positions, but Pryor's nasty, physical approach will restore some pop back in their defense. CJ Mosley could also be picked up here, but the team could fare well with Kyle Van Noy or Shayne Skov in day two of the draft. Anthony Barr is also still available here at 15.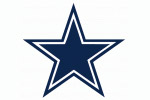 16. Dallas Cowboys
Player Name: Odell Beckham Jr.
Position, School: WR, Louisiana State
Earlier this week, it was said that Dallas wants to go after LSU wideout Odell Beckham Jr to pair up with Dez Bryant. Are you buying or selling? I'm buying this. Jerry Jones will need to score points to keep up with Chip Kelly and the Eagles, as well as RG3 and his new wideout Desean Jackson. QB Tony Romo was given a lot of money to take this team to heights not seen since the Emmitt Smith days. With an aging Jason Witten, Romo will need another go to guy alongside Dez Bryant.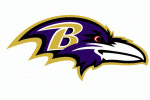 17. Baltimore Ravens
Player Name: Taylor Lewan
Position, School: OT, Michigan
Only two years removed from a Super Bowl, this team still has potential to be an AFC favorite. Losing OT Michael Oher this offseason will be a big blow to Joe Flacco and the Ravens offense. Taylor Lewan is a day one starter who can give time to Flacco and Ray Rice. Newly acquired WR Steve Smith gives Flacco more options on offense. The $20.1 million a year Flacco needs protection to get this team atop the AFC north once again.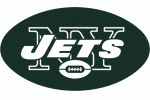 18. New York Jets
Player Name: Brandin Cooks
Position, School: WR, Oregon State
After missing out on the Desean Jackson sweepstakes, the Jets have severe needs for offensive talent. Brandin Cooks is a speedster who can have a Desean Jackson type of effect in this offense. Not sure who will be throwing, whether it be Michael Vick or Geno Smith, but whoever is playing quarterback will be very pleased throwing to the Oregon State star. I expect the team to address this position in rounds 3-4 also.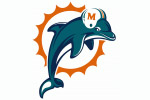 19. Miami Dolphins
Player Name: Zack Martin
Position, School: OT, Notre Dame
Since the drama of Richie Incognito and Jonathan Martin has cleared, it's time for Joe Philbin and his staff to protect franchise QB Ryan Tannehill and make Miami contenders in the AFC. The Notre Dame OT is very allusive and can even slide down to guard if needed. Virginia OT Morgan Moses is also still on the board and would be a great addition as well.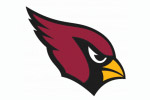 20. Arizona Cardinals
Player Name: Derek Carr
Position, School: QB, Fresno State
Carson Palmer is getting old, and in a division with Russell Wilson and Colin Kaepernick, getting a young QB to mold would be ideal for Bruce Arians and the Cardinals. Carr won't be around in day two. Cleveland, among other teams have expressed interest in the strong-armed Fresno State QB and have considered him in round one. Carr will learn under Palmer for a couple years. Top that with Bruce Arians and his ability to mold young QB's, Carr could very well be an Aaron Rodgers in the making.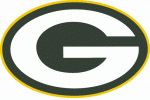 21. Green Bay Packers
Player Name: Kyle Fuller
Position, School: CB, Virginia Tech
Kyle Fuller is one this drafts best cornerbacks. If not for injuries, he could very well be at the top of the list. Since losing Charles Woodson, Green Bay still has a void in their secondary. Covering Calvin Johnson twice a year is no easy task, but is much more manageable with Kyle Fuller rather than Sam Shields. After signing Julius Peppers, getting pressure will be less of an issue, making coverage the next topic to address.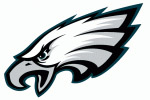 22. Philadelphia Eagles
Player Name: Darqueze Dennard
Position, School: CB, Michigan State
Although the Eagles lost WR Desean Jackson, finding his replacement can be done in rounds two or three. As of now, the Eagles have a depleted secondary and Darqueze Dennard is as solid a corner that this draft has to offer. With Fuller and Gilbert gone, TCU's Jason Verrett and Dennard are the only remaining corners worthy of first round consideration.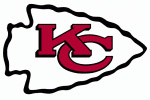 23. Kansas City Chiefs
Player Name: Donte Moncrief
Position, School: WR, Mississippi
Andy Reid has created a buzz in Kansas City, making the Chiefs an AFC contender and favorite in the AFC west. Moncrief stands 6'2", while running a 4.3 forty yard dash and clearly outperformed many wideouts in this years combine. Out with former Mississippi playmaker Dexster McCluster, in with one of the few remaining wideouts that can step in and make an impact from day one. Alex Smith would benefit tremendously adding another wideout alongside Dwayne Bowe.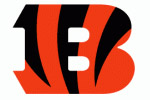 24. Cincinnati Bengals
Player Name: Stephon Tuitt
Position, School: DE, Notre Dame
Losing Michael Johnson isn't easy, but finding his replacement might not be as hard with Stephon Tuitt. Of course Anthony Barr is still on the board, but the Bengals would love the presence of a dominating, bull-dozing pass rusher such as Tuitt. Cincinnati also has a need for CB and may benefit equally with selecting local Ohio prospect Bradley Roby from Ohio State.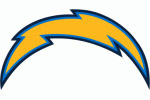 25. San Diego Chargers
Player Name: Anthony Barr
Position, School: OLB/DE, UCLA
Philip Rivers is getting older, so is Antonio Gates and some other offensive players. But, after a disappointing outing from last years second round pick Manti Te'o, San Diego could use some help in the pass rushing department. Melvin Ingram has shown flashes of his ability to create havoc in both the rush and pass, adding Anthony Barr would only enhance his ability to become more dominant. San Diego has to do something to compete with division rivals Denver and Kansas City.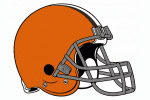 26. Cleveland Browns (from Indianapolis)
Player Name: David Yankey
Position, School: G, Stanford
Drafting two offensive lineman in the first round is frowned upon considering the slew of talent that is available in all positions. However, the New York Jets drafted Nick Mangold and D'Brickashaw Ferguson in the first round, and both have proven to be consistent pro-bowl caliber players. David Yankey is another Stanford product who can step in and start from day one. I believe the team would love to see QB Derek Carr here at 26, but with him going to Arizona, I believe will now focus on protecting current QB Brian Hoyer. Cleveland can still trade up in rounds two or three and nab Jimmy Garrapollo or Zack Mettenberger.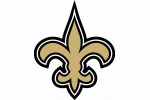 27. New Orleans Saints
Player Name: Ryan Shazier
Position, School: LB, Ohio State
Adding safety Jairus Byrd instantly makes New Orleans defense much better than 2013. Ryan Shazier, who is considered one of the top linebackers in this years draft, can add a much needed linebacker presence for the Saints. A pass rusher such as Auburn's Dee Ford or Missouri's Kony Ealy would also be ideal for New Orleans here at 27. Shazier will be a big difference maker when playing division rivals such as the Carolina Panthers and Tampa Bay Buccaneers, considering both teams have running threats.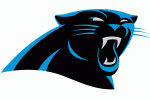 28. Carolina Panthers
Player Name: Cyrus Kouandjio
Position, School: OT, Alabama
Jordan Gross is gone. Zack Martin is off the board. This leaves Dave Gettleman and his team longing for a long term offensive tackle. Alabama's Cyrus Kouandjio comes from a tough SEC division, in which he saw NFL caliber talent opposite side him day in and day out. His physical, bullying style of play is perfect for a team who likes to balance both run and pass.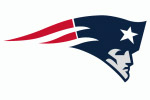 29. New England Patriots
Player Name: Ra'Shede Hageman
Position, School: DT, Minnesota
Vince Wilfork re-signed with the team earler this year, but the fact of the matter is, he's getting old. Ra'Shede Hageman is a steal here for the Patriots, who were thought to be in search of a wideout here at 29. I could see Belichick and his crew trading up in round two and selecting Florida State's Kelvin Benjamin or LSU's Jarvis Landry.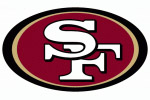 30. San Francisco 49ers
Player Name: Allen Robinson
Position, School: WR, Penn State
Odell Beckham Jr and Brandin Cooks are gone, leaving Penn State wideout Allen Robinson for the 49ers. I could see SF trading up and grabbing Beckham Jr or Cooks, but Robinson is a solid pick here who can fit nicely with Anquan Boldin, Michael Crabtree, and Vernon Davis. Colin Kaepernick will need all the arsenal he can get facing secondaries like that of the Seahawks twice a year.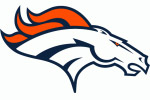 31. Denver Broncos
Player Name: Louis Nix III
Position, School: DT, Notre Dame
Fresh off a Super Bowl beatdown, the Broncos made several splashes in free agency this year to show they will stop at nothing to win a championship with Peyton Manning as their quarterback. Louis Nix is a quick, physical player with abilities in run stopping and pass rushing. DeMarcus Ware and Von Miller will be sure to create one-on-one match-ups for the Notre Dame defensive tackle.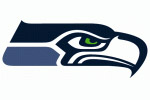 32. Seattle Seahawks
Player Name: Xavier Sua-Filo
Position, School: G, UCLA
Still the best team in the business, the defending Super Bowl champions will be sure to stick to their run to pass offense. To assure the protection of QB Russell Wilson and RB Marshawn Lynch, selecting UCLA's Xavier Fua-Silo will step in and be a solid guard fro years to come. The team could also go wide receiver here after losing Golden Tate to the Lions. Perhaps a Cody Latimer or Jordan Matthews.
Tags: Arizona Cardinals Atlanta Falcons Baltimore Ravens Buffalo Bills Carolina Panthers Chicago Bears Cincinnati Bengals Cleveland Browns Dallas Cowboys Denver Broncos Detroit Lions Green Bay Packers Houston Texans Indianapolis Colts Jacksonville Jaguars Kansas City Chiefs Miami Dolphins Minnesota Vikings New England Patriots New Orleans Saints New York Giants New York Jets NFL Draft Oakland Raiders Philadelphia Eagles Pittsburgh Steelers San Diego Chargers San Francisco 49ers Seattle Seahawks St. Louis Rams Tampa Bay Buccaneers Tennessee Titans Washington Redskins