After spending roughly $977 million to get a new stadium, the Minnesota Vikings are now going to be the host for Super Bowl LII in 2018. Pro Football Talk writer Michael David Smith briefly touched on the news which was announced earlier this afternoon. Smith writes:
"The game, played in 2018, will be the first Super Bowl in the new Vikings' stadium in Downtown Minneapolis, which is currently under construction. Minnesota had previously hosted a Super Bowl in the Metrodome."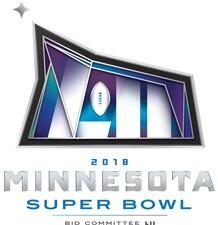 ESPN NFL insider Adam Schefter tweeted this photo saying:
"Get used to seeing this in 2018…."
Minnesota was chosen over a few teams in contention to host Super Bowl LII. Michael David Smith also writes:
"Minnesota was chosen over New Orleans and Indianapolis. As expected, Indianapolis was voted out in the early rounds of voting, but it was a surprise that Minnesota was able to beat out the bid from New Orleans, which has hosted 10 Super Bowls."
Vikings fans, as well as the Minnesota Vikings Super Bowl committee should definitely celebrate this exciting bit of news. The new stadium is said to be as appealing and eye-popping as the Dallas Cowboys stadium, which was completed in 2009. Minnesota hopes to be different than Dallas in one thing, however.
In 2011, the Cowboys stadium hosted Super Bowl XLV. A game in which the Cowboys did not play in. The Vikings can only hope for such a coincidence. New stadium, hosting the Super Bowl, and their very own Minnesota Vikings are playing in that game.