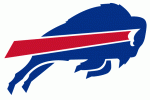 9. Buffalo Bills
Greg Robinson
OT, Auburn
I'm pretty torn here, so I'm going to go with the best available prospect. Greg Robinson is obviously a physical specimen, and his raw talent is enough to overcome the fact that the Bills don't have a huge need at offensive tackle. Cordy Glenn is an excellent LT, but I have my doubts about Erik Pears. He's not terrible due to his solid pass protection, but he struggles to get ground in the running game. That's a big issue at right tackle, because that's the strong-side of the formation. Not only is Robinson astute in pass protection, but he's the best run-blocking offensive tackle in the class with his mauling playing style and blend of size, strength, and agility. Robinson can help keep E.J. Manuel's jersey clean, but maybe the biggest benefit to selecting him is the added boost in the running game for C.J. Spiller and Fred Jackson.
The Bills could get some more guys on defense, but I don't think they need to fix up the defense. I mean, they have one of the deepest and most talented defenses in the NFL, and they shouldn't miss a beat even though Mike Pettine left to be the head coach of the Cleveland Browns. Jim Schwartz sure was a bad coach for the Detroit Lions, but he's an amazing defensive coordinator. The Bills need help on offense, and Greg Robinson should help. Since this class is so deep at WR, it makes more sense for them to wait until the second round to take a wideout to further help Manuel, rather than selecting Watkins or Mike Evans. Plus, WR isn't a pressing need with star Stevie Johnson and last year's high pick Robert Woods poised for a strong 2014.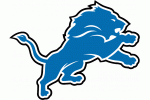 10. Detroit Lions
Sammy Watkins
WR, Clemson
I hate having to pass up on a cornerback like Darqueze Dennard or Jason Verrett here, because the Detroit Lions biggest position of need is corner. However, Sammy Watkins is just too good to pass up, and he would be a dream here with the tenth pick. Nate Burleson looks like a No. 3 WR, Ryan Broyles can't be counted on anymore, and the Lions passing attack would crumble if Calvin Johnson's knee causes him to miss time. The Lions could really use another WR, and I'm willing to give them Watkins instead of waiting for the depth at the position. He's the best WR in the class, and a combination of Johnson and Watkins would make an offense led by Matthew Stafford and Joe Lombardi just that much scarier. Again, "local" product Dennard is tough to pass up on here, but I like taking the most talented players when I can.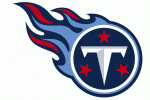 11. Tennessee Titans
Kony Ealy
DE, Missouri
Like the Tampa Bay Buccaneers, the Tennessee Titans are in a position to take either a defensive end or a middle linebacker. Since the Bucs pulled Mosley, it naturally makes sense for the Titans to take Ealy. Kamerion Wimbley sounds like a cap casualty this offseason, as the Titans will be looking for a significantly more efficient pass rusher to pair with the solid Derrick Morgan. Ealy's speed makes him an ideal fit, and he's a better run defender than he's given credit for.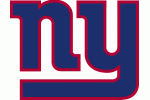 12. New York Giants
Taylor Lewan
OT, Michigan
Taylor Lewan is starting to become undervalued, and it feels like not enough people are watching his tape closely. He's stopped some very talented ends throughout his college career at Michigan, and it's clear to me that he's a top-notch tackle prospect. Matthews and Robinson are too good, but Lewan is great in his own right. He does a nice job of mirroring pass rushers, and he's a nasty run blocker. The Giants desperately need help on the offensive line, as Eli Manning was beat up far too often behind an incompetent group of aging, injury-prone OLs on the interior.
Wait, so if the Giants problems are on the inside of the line, why draft a tackle? Last year's first-round pick Justin Pugh looked solid at tackle, but he has the makings of a great guard. There's risk to taking Lewan in order to kick Pugh inside, but it's a risk well-worth taking. Not only do the Giants have to upgrade the interior of their line (it's clearly their biggest need), but they could also get two top-notch starters out of a Lewan/Pugh combo. Lewan's run blocking will also help kick-start a running game that couldn't get going due to awful blocking up front.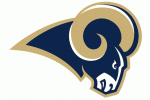 13. St. Louis Rams
HaHa Clinton-Dix
S, Alabama
Simply the quintessential pick for the St. Louis Rams at No. 13, HaHa Clinton-Dix has the ability to play at either safety position and is easily the best safety in the entire class. He can cover, play the run, tackle efficiently, and he has amazing instincts. The Rams could use another CB, but their biggest need is easily at safety. Clinton-Dix definitely fills that need, and it would be crazy for the Rams to pass up on him. I don't anticipate that happening, and Clinton-Dix is the only safety worth a first-round grade.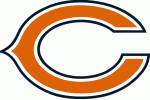 14. Chicago Bears
Darqueze Dennard
CB, Michigan State
This one was a tough call, because the Chicago Bears could also really use a defensive tackle. With Charles Tillman unlikely to return this offseason, the Bears need to replace him and pair up a solid corner with the re-signed Tim Jennings. Since HaHa Clinton-Dix is the only safety worth pulling in the first round, it wouldn't make much sense for the Bears to draft a guy like Jimmie Ward or Calvin Pryor yet. Instead, they'll get their much-needed help in the secondary by drafting the solid Darqueze Dennard, who should be a dependable corner at the next level.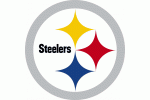 15. Pittsburgh Steelers
Jason Verrett
CB, TCU
I'll go with back-to-back corners here, and Jason Verrett is about as good as Dennard. He's the best press corner in this year's draft class, and he has all the makings of a shutdown, No. 1 CB. I'm not one to care about size concerns, and I'm also not willing to allow the Steelers to go without drafting a CB in the first round. They desperately need a shutdown corner, and Verrett has the best chance to be just that.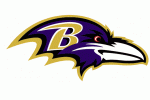 16. Baltimore Ravens
Mike Evans
WR, Texas A&M
I think the Ravens should wait to take Jimmie Ward and pick up their center-fielder safety that will allow them to move last year's first-round pick Matt Elam to S, and I don't think the Ravens need to pay premium for an offensive tackle with Eugene Monroe likely to be re-signed. The Ravens don't have a gaping need at wide receiver, but they could really use a bigger wideout to pair up with burner Torrey Smith. Mike Evans is a bit frustrating at times because he relies too much on his size and physicality and doesn't generate much separation, but his ability to go deep and use his size on intermediate routes could really help out Joe Flacco. It's a risky pick since Evans isn't a pure possession receiver, but I think it's worth it due to Evans's talent.