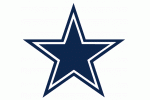 17. Dallas Cowboys
Aaron Donald
DT, Pittsburgh
With Jason Hatcher set to depart in free agency, the Dallas Cowboys biggest need is at defensive tackle. While it would be nice to get a DT who can excel against the run and pass, that kind of player doesn't totally exist in this year's draft. That said, there are plenty of talented DTs to choose from, and Aaron Donald stands out above the rest. His lack of size will make him lose plenty of battles against better guards, but his motor and incredible football IQ allow him to still find the ball-carrier in the running game at times. Donald was a stud at the Senior Bowl, and he was the best defensive player in college football this past season due to his uncanny ability to put consistent pressure on the quarterback. He's one of the most disruptive players in the class, and the Geno Atkins upside he brings to the table ought to intrigue Jerry Jones and the Cowboys front office.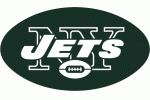 18. New York Jets
Marqise Lee
WR, USC
I'm torn between Marqise Lee and UNC's uber-athletic TE Eric Ebron, but I'm going to go with Lee here. The New York Jets biggest need is clearly getting playmakers around Geno Smith, because their franchise QB hopeful and last year's second-round pick was surrounded by a whole lot of muck last year. Jeremy Kerley and TE Jeff Cumberland are reliable targets, and David Nelson does some nice things as well. But outside of those three, the Jets have nothing and lack a playmaker. Santonio Holmes and Stephen Hill were supposed to have a game-changing impact, and that's true…when it comes to changing the game in a negative way with their drops and poor route-running. While Lee is also a drop-prone receivers, he's the type of game-changing playmaker who could add some much-needed talent for Smith to work with in the Jets offense.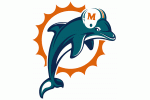 19. Miami Dolphins
Zack Martin
G/T, Notre Dame
The Miami Dolphins have needs everywhere on the offensive line except at center, where Mike Pouncey continues to be a rock. Their situation on the offensive line is in dire straits at guard and tackle, though, and they desperately need to make a big upgrade so that Ryan Tannehill has more time in the pocket. Worse yet, talented RB Lamar Miller received no help in front of him, and it was up to him to fight for mere inches on the ground. Getting a guy like Zack Martin would change things, and no offensive lineman helped his draft stock at the Senior Bowl nearly as much as Martin did. He was dominant, and he's definitely worth being selected with the 19th pick. The Dolphins have the ability to choose where the versatile OL out of Notre Dame plays, and there's little doubt in my mind that he would be an upgrade at either spot due to his technique.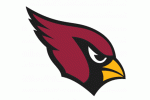 20. Arizona Cardinals trade their pick to the St. Louis Rams
Allen Robinson
WR, Penn State
I'm not as high on Trumaine Johnson or Janoris Jenkins as most people, but I know talent and potential when I see it (at least I think I do). The Rams can wait a bit to replace Cortland Finnegan, who is guaranteed to be released, so it makes sense for them to pull a wide receiver here. They have depth at WR, but there is nobody who stands out as a No. 1 guy. Tavon Austin should hit his stride soon, but the fact that they took Austin in the top ten last year shouldn't deter them from pulling another wideout this year. Les Snead says the Rams are satisfied with their WRs, but I'm calling a smokescreen here.
Allen Robinson makes the most sense for the St. Louis Rams here, because he is the kind of outside receiver who could help Sam Bradford show that he is indeed a franchise quarterback (the Rams haven't given up hope and neither have I). With the size, acceleration, hands, and route-running to be a legit WR1, Robinson is the kind of solid target the Rams and Bradford have been missing. They already have guys with a game-changing skill-set like Austin, but they need a reliable, productive target; that's where Robinson comes in.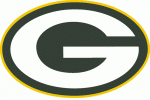 21. Green Bay Packers
Louis Nix
DT, Notre Dame
The Green Bay Packers need a safety badly, but they really shouldn't force the issue in the first round with Clinton-Dix off the board (it is just about impossible to envision him falling outside of the top 20). Instead, they need to replace B.J. Raji, who has fallen off of the face of the earth over the past couple of years and is a well below-average starter at nose tackle. Louis Nix should immediately be an upgrade, and he'll be much cheaper than Raji, who seems to think he's worth quite a bit of money. The Packers need to let him walk and draft Nix, who offers more than your average nose tackle. He can press the pocket better than most prototypical 3-4 DTs, but he has the body and ability against the run to fit that prototype. Nix is arguably better than Donald, and he would be the Packers best chance at finding a fit at NT for their scheme.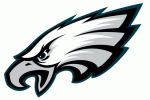 22. Philadelphia Eagles
Anthony Barr
OLB, UCLA
Most people have Anthony Barr going much higher than I do, but I don't always follow the masses. Barr just doesn't fit the 4-3 scheme as a DE, because he is too raw and doesn't play the run well enough. That said, he should be a beast in a 3-4 scheme, and the Philadelphia Eagles would love to have an edge rusher of his caliber. Safety is still their biggest need, but adding a dominant pass rusher could alleviate pressure off of the safeties. Plus, adding an OLB is a need on its own, and, again, no safety besides a certain Bama standout (not Vinnie Sunseri, mind you) is worth a first-round pick.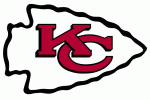 23. Kansas City Chiefs
Brandin Cooks
WR, Oregon State
Brandin Cooks is usually compared to Victor Cruz, and I honestly really like that comparison due to Cooks's ability to win in the slot and on the outside. He is more than just some somewhat-gimmicky "playmaker", because he is a true wide receiver with added playmaking ability. Oregon State used him on a variety of routes, and Cooks was equally competent at gaining YAC on screens, getting open on intermediate routes, and breaking things open on a big pass. Alex Smith would salivate at the opportunity to throw passes to a guy as talented as Cooks, who is the most underrated WR in the class and is barely below Marqise Lee in terms of talent. In fact, the argument can be made that Cooks is just as good as the former USC star. The Chiefs biggest need is definitely at wide receiver, and they would be wise to give Smith a guy like Cooks.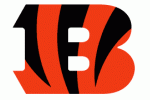 24. Cincinnati Bengals
Justin Gilbert
CB, Oklahoma State
The Cincinnati Bengals are such a deep team that they could go in a variety of directions here, but their best bet is to continue to get more depth at corner. As we saw last season, you never know when injuries hit, and corner is one of the most important positions in the NFL to have depth at (just ask the Seattle Seahawks). The Bengals could use some more depth there, and drafting Justin Gilbert would knock out a need, give them a playmaker, and would technically be a best-available-type pick. Gilbert is a game-breaker on returns, and he has all the tools to be a No. 1 CB. My big issue with Gilbert is that he's very raw, but he's so athletic and has so much upside that he's worth a first-round pick. More importantly, the Bengals have enough depth to bank on Gilbert's potential.