Last week, I released my first 2014 NFL Mock Draft of the offseason, and it's time to take a second look at the potential scenarios that could unfold in this year's deep draft class. Due to all the possible fits and needs, mocking players is an extremely difficult process and an inexact science, so it's crucial for me to note that I largely base my picks off of where I think players should go, rather than trying to guess where players will go. This ensures that things are actually analyzed, so I'm not one to base my picks off of reports that may or may not be smokescreens that never come to fruition. You can check out last week's mock here.
For more great 2014 NFL Mock Drafts, check out the mock draft databases at Walter Football, DC Pro Sports Report, and Sports Jabber.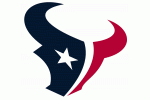 1. Houston Texans
Teddy Bridgewater
QB, Louisville
Teddy Bridgewater is easily my top-ranked quarterback in this year's class, because he is the only prospect who is truly polished. I could wax poetic for days about how great he is at manipulating defenses with his eyes, reading through progressions, or showing off perfect timing. The man is a beast, and all the concerns about his physical tools are far-fetched attempts to try and drag down his draft stock. And the whole "fitting Bill O'Brien's scheme" thing? How many accurate quarterbacks don't fit his scheme? For more thoughts on Bridgewater, please check out this scouting report I did on him on Saturday.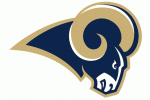 2. St. Louis Rams (from Washington)
Sammy Watkins
WR, Clemson
Last week, I decided to be different and pull a wacky move, trading this pick to the rival Arizona Cardinals so that they could snag Blake Bortles. It was an interesting scenario that seems to fit, but I should have done a better job of thinking ahead and disclose the actual terms of the trade. Wheeling and dealing is so difficult to do in mocks, especially if you are like me and don't see too many potential "trade-up" scenarios. While I am 99% sure that the Rams will trade down in this year's draft, what if they don't have that opportunity?
If that's the case, then I think the Rams will pull Sammy Watkins and try to grab a true No. 1 receiver for Sam Bradford, who was solid before going down with an injury, to throw it to. Watkins is such a well-rounded receiver, and he can run just about any route. Not only can he beat you deep and on the outside, but he can also beat you in the slot over the middle and on screens and hitches. Clemson used him in a variety of ways, but the fact of the matter is that great things happen with the ball in his hands. Plus, he has better hands than most of the playmaking receivers (looking at you Marqise Lee and Kelvin Benjamin) in this class. This year's WR class is very deep, but it's Watkins who stands out as the top guy.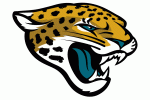 3. Jacksonville Jaguars
Blake Bortles
QB, UCF
With Bortles already off the board in last week's mock due to the Cardinals trade, I had the Jacksonville Jaguars plucking South Carolina DE Jadeveon Clowney. While I could definitely see the Jaguars taking Clowney even with Bortles on the board, I want to explore the possibility of GM David Caldwell nabbing his man this year. The Jaguars could really use a player of Clowney's caliber in the front seven, but quarterback is still their biggest need. Maybe they like a second-tier QB and want to pluck him in the second round, but it's so difficult to find a franchise QB outside of the first. Bortles stares down his receivers and is more raw than some people think, but he's also very talented and has plenty of upside. I'm iffy about this pick, but I wonder if even the prudent David Caldwell will have too much pressure on him to not nab Bortles, who is a capable QB. I want to give the Jaguars Clowney, but I think Bortles is a good enough QB for them to pull him here. Next year's class will be better? Maybe, but that's a risky thing to assume.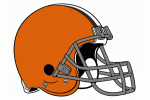 4. Cleveland Browns
Derek Carr
QB, Fresno State
I'm not going to pick anyone else other than a quarterback here, but I'm torn on whether or not to give the Cleveland Browns Derek Carr or Johnny Manziel. Carr is my higher-ranked QB, so I am going to go with him. He has the strongest arm in the draft class, and I like Matthew Stafford or Jay Cutler as a comparison for him. Carr is a gamer and has all the intangibles at the position, and one thing that I find appealing about him is this ability to keep his own gun-slinging in check. He doesn't throw many interceptions, especially in comparison to the number of attempts he throws. I think he's better under pressure than some people think, because he was just under ridiculous pressure against USC. He has the ability to break down zone coverage and keep defenses off-balanced with pump fakes, and he can play in more offenses than just the spread. Carr isn't the finished product, of course, and in an ideal world the Browns would take him and play Brian Hoyer in 2014 with Carr working on his footwork on the bench. His arm and decision-making give him the deciding advantage over Manziel, who isn't far off from Carr as a fit for the Browns. Manziel's mobility really gives me pause, but Carr's arm talent and added polish just push him over.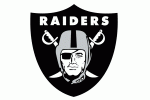 5. Oakland Raiders
Jadeveon Clowney
DE, South Carolina
The Raiders shouldn't feel too comfortable with Terrelle Pryor and Matt McGloin (I really don't see a future with McGloin as the starter) as their only quarterbacks, but it's more likely that they go after a veteran guy like Matt Schaub and continue to evaluate the electrifying-but-inconsistent Pryor than draft a QB (like Manziel). With Lamarr Houston set to hit free agency, the Raiders would definitely be wise to scoop up Clowney, who is a great run defender and pass rusher. Houston is also a well-rounded DE, so the Raiders won't miss a beat if they decide to draft Clowney. The Raiders defense is absolutely abysmal, so they need as many playmakers as they can get. Clowney is the most talented player in the draft class, so it would even make sense to draft him even if Houston is retained.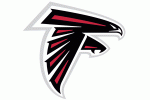 6. Atlanta Falcons
Jake Matthews
OT, Texas A&M
Some people think the Atlanta Falcons will trade up, but I don't really see that being the best idea with two elite offensive tackle prospects available. Sometimes I worry that Matthews benefits from playing against less aggressive pass rushers that have to account for Manziel's rushing, but those worries are subsided by his assured pass pro and solid run blocking on tape. Greg Robinson has more upside and better tools, but the Aggies need a safe tackle; Matthews might be the safest prospect in this class (crap, I'm probably going to eat those words one day). Unless if the Falcons view Lamar Holmes as "the guy" and feel safe starting him, they should stay put at six and pick an offensive tackle. Clowney is such a great player and the Falcons need a playmaker like him on defense so badly that trading up would be worth it, but I'd rather keep as many picks as possible, especially since Matthews/Robinson are great and would also fill big needs. Sam Baker is locked in at left tackle, but the Falcons absolutely have to do a better job of protecting Matt Ryan, who is a great QB and clearly being battered too frequently out there. Holmes has upside, but he's a project tackle and can't be trusted.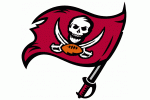 7. Tampa Bay Buccaneers
Khalil Mack
DE/OLB, Buffalo
If Mack isn't available for the Tampa Bay Buccaneers in the first, then their pick suddenly gets incredibly interesting. But if he is available for them at pick seven, then he's pretty much a no-brainer. This is a team that could take off with another playmaker on the defensive side of the ball to add to the elite trio of Gerald McCoy, Lavonte David, and Darrelle Revis. The Buccaneers biggest position of need is defensive end, as they need a talented guy opposite from the intriguing Adrian Clayborn. Mack has the ability to succeed as a 4-3 DE or 4-3 OLB, and the fact that the Bucs can decide where to play him makes him more appealing; versatility and the ability to shift around to create mis-matches are traits that only upgrade "Mack the Animal's" draft stock.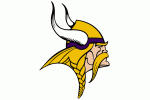 8. Minnesota Vikings
Johnny Manziel
QB, Texas A&M
Derek Carr is usually the pick for the Minnesota Vikings in mock drafts, and I've usually dubbed him as the perfect fit for this team. But I guess I got bored with giving the Browns Manziel and the Vikings Carr, so I decided to switch things up and have my mock drafts reflect my QB rankings. The Vikings are so QB-needy that they pretty much have to draft someone with the eighth pick, and Rick Spielman stated that the team will add two QBs on the roster and keep Christian Ponder around. My bet is that one QB is picked in the first round, while the other QB is selected later on in the draft among the second-tier QBs (maybe Jimmy Garroppolo?). If you want to read a really good scouting report on Manziel with in-depth charting stats, then follow this link.