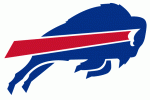 9. Buffalo Bills
Jake Matthews
OT, Texas A&M
I could see the Buffalo Bills going in a number of directions here, but I think drafting the best player available who also fills a position of need is the best course of action. Eric Ebron would give the Bills a dynamic tight end here, but I don't think he's worth a top ten pick. If you are going to take a tight end with the ninth overall pick, then he had better have better hands and blocking than Ebron. Cordy Glenn is a star at left tackle, but the Bills could use an upgrade at right tackle in Jake Matthews, who is a better pure pass blocker than Robinson. A bookend of Glenn and Matthews at tackle would be an amazing one for E.J. Manuel.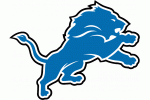 10. Detroit Lions
Odell Beckham Jr.
WR, LSU
Now isn't the time to take a safety, and the Detroit Lions need a wide receiver just as much as they need a new starting safety. Calvin Johnson can't do everything, and the Lions don't have anything resembling a No. 2 receiver on their roster right now. Beckham Jr. has some incredible playmaking ability, and he plays a bit taller than his small frame. Most playmakers don't have Beckham Jr.'s top-notch hands, and he could be the perfect partner for Johnson in the Lions offense. It might seem too early to draft Beckham Jr., but I think the Lions should pull him off the board here.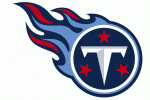 11. Tennessee Titans
C.J. Mosley
MLB, Alabama
Kony Ealy isn't worth taking with the 11th pick, and there are some who would argue that C.J. Mosley isn't worth a top 20 pick either. But the people making that argument believe Mosley is merely a product of Alabama's defense or that ILBs shouldn't be taken high in the draft due to the lack of value of the position. I view both arguments as being in the "crutch" category, as Mosley would have been a great player on any college football team. He should be a great player in the NFL as well with his instincts, coverage ability, and physical tools. The Titans need a DE or LB badly, and Mosley would be a huge upgrade at MLB.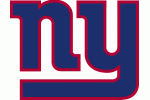 12. New York Giants
Taylor Lewan
OT, Michigan
Taylor Lewan is simply too good to pass up on for the Giants, but the more important reason for taking him has to do with their need for an offensive lineman. The Giants simply didn't get much push up front in the running game last season, and their pass protection was downright woeful. Upgrading the offensive line is their biggest need this offseason, and they would be wise to draft Lewan as their starting right tackle and move last year's first-round pick Justin Pugh inside. I could also see them thinking about taking a WR or CB here, but I wouldn't pass up on Lewan even with those character concerns. However, those character concerns could easily cause Jerry Reese and the Giants to dock him several places, so it's going to be interesting to see what the Giants do.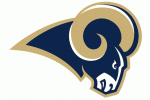 13. St. Louis Rams
Ha Ha Clinton-Dix
S, Alabama
While I usually like to get creative with what the Rams do with their first first-round pick, I am as bland as it gets with their choice at No. 13; I have never given them anyone other than Ha Ha Clinton-Dix. And why should I? He's always been my top-rated safety, and safety is a big need for the Rams. He looks like a safe pick to me, and he has the ability to play the run well and do a solid job in coverage.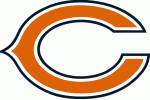 14. Chicago Bears
Louis Nix
DT, Notre Dame
CB or DT? It's never easy to dissect which position is the Chicago Bears biggest position of need, and I've usually had the Bears taking a cornerback with their first pick. This time, however, I have the Bears snagging Louis Nix, who is my top-rated defensive tackle (yes, over Aaron Donald). If the Bears are going to take a DT in the first round, then I have a tough time seeing them passing up on Nix, regardless of whether or not they keep Henry Melton. In fact, Nix would make just as much sense if they did re-sign Melton, because Melton is more of a pass-rushing DT. The combination of him and Nix on the inside would be a nasty one, and Nix is so much more than just a nose tackle; he generates enough push in the passing game to be a very good 4-3 DT. The Bears need better run defense at DT badly, and that's exactly what Nix can do, in addition to swallowing up blockers in the passing game. He certainly has some Vince Wilfork in his game, and he made Manti Te'o and Stephon Tuitt look better over the past couple of seasons.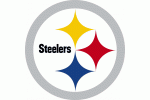 15. Pittsburgh Steelers
Justin Gilbert
CB, Oklahoma State
Jason Verrett is my top-ranked corner, but I think Justin Gilbert is the kind of corner the Steelers would want with the 15th overall pick. His run defense is horrifically bad, but he is a terrific playmaker with elite speed and ball skills. There isn't a more athletic corner in this year's draft class, and the Steelers could use someone with Gilbert's coverage skills, upside, and ability to snag interceptions.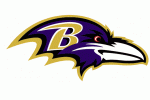 16. Baltimore Ravens
Allen Robinson
WR, Penn State
Joe Flacco had a major down year in 2013 due to a lack of weapons around him, and the injury to Dennis Pitta certainly didn't help. Even though Pitta is healthy and locked up long-term, the Ravens could still use a reliable No. 2 wideout across from Torrey Smith. Allen Robinson fits that bill, and I am a fan of his physicality and route-running. He has some concerns regarding his speed and hands, but I think he is a very solid "Plan B" selection if Mike Evans isn't available.