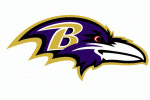 17. Baltimore Ravens
Marqise Lee
Wide Receiver, USC
The Ravens are losers at the combine because Mike Evans is exactly what they need, and there is no way he is available at #17. The Ravens offense struggled this season without Anquan Boldin and still need to take a receiver. Marqise Lee finished 3rd amongst receivers in the broad jump, exemplifying his huge target radius. Marqise Lee was the best receiver prospect in the draft heading into the season, so the Ravens should be happy that he will probably fall to them at #15. Lee got no love after having an average season with an average quarterback, multiple play callers, and a whole bunch of drama at USC.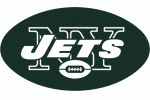 18. New York Jets
Eric Ebron
Tight End, North Carolina
There is a great chance Eric Ebron doesn't make it to the Jets at #18. But if he does, GM John Idzik would be ecstadzik. Eric Ebron performed well at the combine. He was 2nd amongst tight ends in the 40-yard dash with a 4.60. The Jets believe Geno Smith is good enough to be groomed into their future QB, so it's time to start surrounding Geno Smith with real weapons. The Jets had the 31st passing offense in the NFL. This was in part due to growing pains with Smith, but the Jets also have absolutely no one that can bail him out from the pressure he felt behind the 26th worst O-line. Adding Ebron creates a mismatch for almost any defender in the NFL. Ebron is fast, physical, and can make insane catches in contact. Eric Ebron would make life for Geno Smith much easier in the open field and especially in the red zone.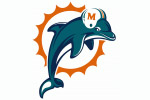 19. Miami Dolphins
Zach Martin
Offensive Guard, Notre Dame
The Dolphins did nothing to replace Jake Long on the offensive line, and the offense has struggled because of it. Martin played LT at Notre Dame, but does not have great size or speed to continue playing LT in the NFL so he will likely move inside. The Dolphins apparently prefer to sign a left tackle via free agency, and they are already looking at Roger Saffold (STL), Eugene Monroe (BAL), or Jared Veldheer (OAK). They still have to address both interior line positions, but Martin is flying up draft boards. He could be a top-15 pick, so the Dolphins would be happy to take him at #19. Martin is strong, fast, and able to block on the move. He will improve the running lanes for the emerging Lamar Miller as well.
Previous Pick: OT Taylor Lewan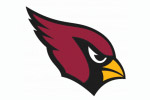 20. Arizona Cardinals
Jace Amaro
Tight End, Texas Tech
The Cardinals don't seem too inclined to take any of the remaining quarterbacks in the 1st round. They are also rumored to be interested in trading for Ben Roethlisberger. Bis Ben loves big, strong receivers but Amaro would fit the bill for any quarterback, even a 34 year old Carson palmer that threw 22 picks this year. The Cardinals should look to take the best offensive player on the board and give whoever they select in the 2nd round (who I am assuming will be a QB) one of the best receiving corps in the game with Fitzgerald and Floyd. Amaro is a tight end built in the same vein as Jimmy Graham. Amaro is tall (6'6″) and lean and runs most of his routes from the slot. He specializes in burning defenses down the field. He speeds by linebackers and uses his huge frame to beat safeties to the ball in the air.
Previous Pick: QB Jimmy Garoppolo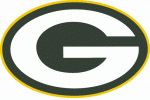 21. Green Bay Packers
CJ Mosely
Middle Linebacker, Alabama
The Packers will likely go for help on the defensive side of the ball in the draft. They want to improve the athleticism and speed on the defensive front. Despite not having Aaron Rodgers for most of the season, the Packers defense gave them absolutely no chance to win. The Packers had the 24th worst passing defense and 25th wrost rushing defense. CJ Mosely performed admirably at the combine, but his true value lies in the tape. His instincts and character will make Mosely very valuable. CJ Mosely probably has the talent to be a top-15 pick, so the Packers are getting good value at #21. Mosely is an elite athlete coming from one of the best defenses in college football. Mosely should be able to make an immediate impact in the Packers' rush defense, and has the athleticism and instincts to become great in the passing game.
Previous Pick: TE Jace Amaro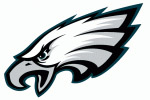 22. Philadelphia Eagles
Calvin Pryor
Safety, Louisville
Calvin Pryor may be the 1st safety off the board after his showing at the combine and Pro Day. There's a huge chance he isn't available at #21. If he is, the Eagles should be very excited. He tied HaHa in the 40-yard dash with a 4.58 and tied for 4th among safeties in the bench press. The Eagles GM has stated he wants to address the safety position in free agency prior to the draft. Assuming that doesn't go as planned, Pryor is a very good fit for the Eagles. They need to add some explosion to their defense to match that offense. Adding a heavy hitter that is willing to step up and make tackles will add a dimension tot he Eagles defense that will instantly improve their 32nd ranked pass defense. He can play both safety spots because he is a vicious hitter and a great tackler, but he is athletic enough to make plays on the ball in center field. If Pryor isn't on the board, the Eagles would likely take Dee Ford.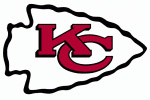 23. Kansas City Chiefs
Darqueeze Dennard
Cornerback, Michigan St.
Darqueeze Dennard gives the Chiefs great value at #23, despite his lack of participation in more than a few of the combine drills. Dennard proved that he didn't have the elite athleticism of Justin Gilbert in the 40 and bench press and wasn't the most reliable player due to injuries this season. The Chiefs' secondary was exposed after teams realized how to stop their pass rush. The Chiefs are in desperate need of help and youth in the secondary after they whiffed on Dunta Robinson in free agency. Dennard won the Thorpe Award as the nation's best defensive back, and played a great game against Stanford in the Rose Bowl.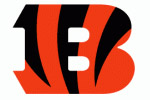 24. Cincinnati Bengals
Jason Verrett
Cornerback, TCU
Jason Verrett helped his draft stock significantly after the combine. He tied for 2nd among corners and 5th overall in the 40-yard dash with a 4.38. Perhaps more importantly, he tied for 3rd among corners in the vertical jump which should quiet some of the concern over his 5'9″ frame. The Bengals have relied on Pacman Jones and Terrence Newman for a little too long. Since Mike Zimmer left for the head coaching offer in Minnesota, the Bengals D will most likely take a step back. They need to get younger in the secondary, and Verrett is the best CB prospect remaining in the draft. He looks like the best pure corner in the draft, but he lacks the size (5'10″, 176 lbs.) to be considered a top prospect. He plays like he is 6'3″, 230 lbs. though, throwing his body at the ball in run support and in coverage. He could also replace Leon Hall in a few years.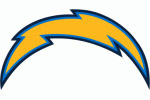 25. San Diego Chargers
Louis Nix III
Nose Tackle, Notre Dame
Without any of the top corners left on the board, the Chargers will look to add defensive help on the inside. Louis Nix seems to have set his draft position up to be around the mid-late 20s. Nix failed to stand out amongst the other defensive tackle prospects, but he did cut over 20 lbs. since his senior year which will not go unnoticed. Nix's knee surgery is a growing concern for most teams, although that could change if he puts on a good workout. As of now, it doesn't appear to be that Nix will go in the top half on day 1. The Chargers have had a huge hole in the middle ever since Jamal Williams left a few years ago. Cam Thomas is a backup at best and adding Nix would turn turn the defensive line into one of the best in the NFL with Kendall Reyes and Corey Liuget. Having that inside presence will also make things easier for the outside rushers and secondary.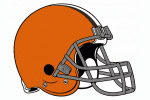 26. Cleveland Browns (via Indianapolis)
Derek Carr
Quarterback, Fresno State
The Browns passed on any quarterbacks with their top pick in the draft. They will get lucky if Carr lasts until the #26 pick because Mack and Carr alone will be huge additions to their team. They It's hard to put too much stock into the combine for a quarterback because the position is so much more than athleticism, but Carr performed very well. He posted a 4.69 40-yard dash and was top-3 among quarterbacks in the broad jump and 20-yard shuttle. They could also target some good QB prospects that will be available on day two, such as Tajh Boyd, Zach Mettenberger, because Carr may not fall far after his showing at the combine.
Previous Pick: OG Zach Martin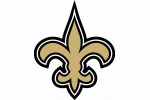 27. New Orleans Saints
Dee Ford
Outside Linebacker, Auburn
The Saints really need help along the offensive line, but Zach Martin is off the board and Cyrus Kouandjio looks like he could be available on Day 2 after his showing at the combine. The Saints just released Jonathan Vilma, and while Ford would not directly replace him in the middle, he is probably the best player available at this point. The Saints' offense will be fine as long as Drew Brees and Sean Payton are there, but the addition of Ford could turn their front 7 into an elite pass rushing force. Ford has a very quick burst off the line and underrated strength. Across from Junior Gallette and behind Cameron Jordan, Ford will be able to set an edge and will disrupt pockets quickly as O-lines struggle to handle the explosiveness of all three players. Ford would have to transition into a 3-4 OLB, but will likely get the chance to be a 2-down linebacker until he gets the hang of dropping into coverage.
Previous Pick: MLB CJ Mosely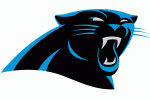 28. Carolina Panthers
Odell Beckham Jr.
Wide Receiver, LSU
Odell Beckham really helped his draft stock at the combine. He showed off his elite athleticism, but his smooth cuts and ability to go get the football with strength. The Panthers have needed another wide receiver for a long time, and the need may be even greater if Steve Smith isn't on the roster next season. Beckham Jr. may not be the ideal possession receiver, but he has the physical tools to be a force downfield and take attention off of Newton's running ability. Beckham has great top-line speed but even better acceleration and agility. He is dangerous with the ball and has home run ability. He is best at stretching the field and creating separation.The Panthers will take a chance on him if it means it will help the development of Cam Newton and improve the slow, 29th ranked passing offense.
Previous Pick: WR Davante Adams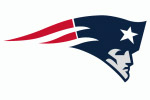 29. New England Patriots
Aaron Donald
Defensive Tackle, Pittsburgh
Bill Belichick and the Patriots would be ecstatic if Donald makes it to them at #29 after his strong combine. Well, at least as ecstatic as Belichick can physically be. Donald showed great athleticism and strength during the combine. He finished 5th in the 40-yard dash among defensive linemen and 2nd in the bench press. Something tells me he won't be available a #29, but if he is, the Patriots are in for a treat. Aaron Donald has been compared countless times to a cannon ball. He is short, powerful, and comes off the line with explosion. He can rush the passer as shown by his 29.5 career sacks and 28.5 tackles for loss as a senior. Donald is extremely explosive and would create havoc for the interior of an offensive line as a disruptor in the middle of the Patriots' defensive line.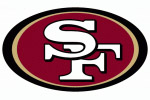 30. San Francisco 49ers
Brandin Cooks
Wide Receiver, Oregon St.
Niners GM Trent Balke has said that after re-signing Anquan Boldin, he plans to add some more speed to the receiver position. Cooks is a home run threat every time he catches the ball in space. He prefers to go long on the outside and struggles to get separation over the middle. He may not have ideal size at only 5'10", 190, but he is very tough and never missed a game in college. Cooks will be a huge asset for Colin Kaepernick as he develops his passing game to match the explosiveness of his running ability. Cooks does often rely on his quickness too much, and lacks the size and strength to match up with premier physical defenders. Boldin is 33 and Crabtree just cannot put it together for a full season. He has only eclipsed 1,000 yards receiving once in his 5-year career and was never a burner anyway.
Previous Pick: WR Kelvin Benjamin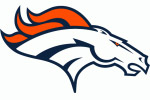 31. Denver Broncos
Bradley Roby
Cornerback, Ohio State
The Broncos are out of luck with the top-3 corners off the board and the Saints selecting Dee Ford. But, after the release of one of the greatest corners in NFL history, their need at corner is the greatest it has been in 10 years. Bradley Roby performed well at the combine with a 4.39 40-yard dash. Roby has the speed to cover NFL wide receivers, but sometimes relies on speed over technique to keep receivers in front of him. He often gives up short, easy passes at a result. Practicing against the best receiving corps in the NFL will force him to learn some better technique to stay with receivers consistently. Roby will give the Broncos world class speed in the secondary and help patch up that 27th ranked pass defense that killed them in the Super Bowl.
Previous Pick: DE Dee Ford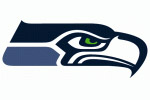 32. Seattle Seahawks
Xavier Sua-Filo
Offensive Guard, UCLA
Russell Wilson uses his speed to escape the quick pressure given up by an offensive line that tied for 10th worst in the NFL with 44 sacks allowed. Sua-Filo played most of the season at left tackle for UCLA, but projects as the top guard prospect in the draft. He thrives in run blocking schemess due to his powerful frame and initial burst off the line. He has the athleticism to get to the next level. He is also experienced playing with a scrambling quarterback and has the athleticism and balance to move around and find someone to hit. Pete Carroll recruited Sua-Filo while at USC, but there was talk that he was not fully open to waiting two years for Xavier to finish his Mormon mission. Regardless, the mission is done now and Xavier Sua-Filo is ready to contribute on day one to the Super Bowl Champion Seahawks.
Previous Pick: WR Odell Beckham Jr.
Thanks for checking out my Version 5.0 2014 NFL Mock Draft. I will be updating it each week until the NFL Draft on May 8th.
Check out some more great mocks at: