Now, in the thick of the 2014 NFL Mock Draft season, here's my second take: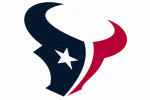 1. Houston Texans
Jadeveon Clowney
DE, South Carolina
Don't give me the "he doesn't fit their scheme" stuff. You show me a defensive coordinator that can't fit a talent like Clowney into their scheme, and you'd be showing me a terrible defensive coordinator. Clowney looks like an extremely rare talent. I can't say the same about any quarterback in this draft. First-year head coach Billy O'Brien goes with the sure thing here. Clowney and J.J. Watt on the same team? Yikes.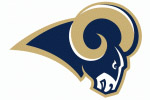 2. St. Louis Rams (from Washington)
Greg Robinson
OT, Auburn
The Rams have a nice young core, but if they want to compete in the NFC West, they need to figure out how to slow down the Seahawks and 49ers' defensive lines–two of the best defensive lines in football. Robinson can help in that department.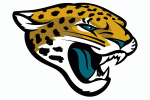 3. Jacksonville Jaguars
Khalil Mack
LB, Buffalo
While this quarterback-needy team would have their choice of any of the quarterbacks here, Gus Bradley goes with what he knows best: defense. Whether they decide to line him up as a defensive end or a linebacker, it doesn't matter. Mack is a play-maker and that's what the Jags need.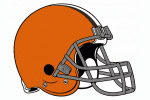 4. Cleveland Browns
Johnny Manziel
QB, Tex A&M
The Browns need a quarterback. Plain and simple. It's not worth waiting to No. 26 to draft their QB and risk the top guys being off the board. Manziel is their guy. Given his ability to make plays with his legs he seems like a natural fit in Kyle Shanahan's offense–think RGIII's rookie season.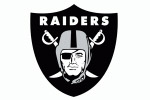 5. Oakland Raiders
Blake Bortles
QB, UCF
Matt Schaub might be the starter in 2014, but the Raiders land their long-term solution at the quarterback position.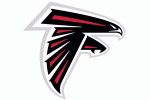 6. Atlanta Falcons
Jake Matthews
OT, Texas A&M
Thomas Dimitroff would have loved to see Clowney or Mack drop to this spot, but Matthews should also bring a smile to his face–Matt Ryan's too. Ryan needs more time to find Julio Jones and Rhoddy White, and Matthews looks like he has the talent to become an elite left tackle in the NFL.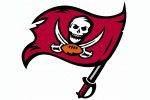 7. Tampa Bay Buccaneers
Sammy Watkins
WR, Clemson
Lovie Smith flat-out said it, Josh McCown is his guy. McCown played really well with two big receivers, Alshon Jeffrey and Brandon Marshall, with the Bears. With Mike Williams traded to the Bills, Smith makes his quarterback feel at home by bringing in another big, fast receiver to pair with Vincent Jackson.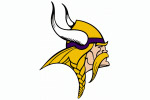 8. Minnesota Vikings
Teddy Bridgewater
QB, Louisville
The Vikings need a quarterback–Matt Cassel isn't the answer–and Bridgewater is still on the board. Bridgewater is a smart QB who looks pro ready. It wasn't that long ago that Bridgewater seemed to be the consensus No. 1 overall pick. Vikings get a legit quarterback here.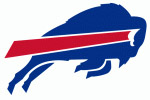 9. Buffalo Bills
Eric Ebron
TE, North Carolina
The Bills get a serious weapon for E.J. Manuel by drafting the best tight end in the draft.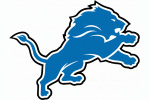 10. Detroit Lions
Darqueze Dennard
CB, Michigan State
The Lions have a big need at cornerback and Dennard is as talented as they come. He's a polished CB who could start Week 1 and make an impact.
11. Tennessee Titans
Anthony Barr
OLB, UCLA
With the Titans expected to transition to a 3-4 defense under new defensive coordinator Ray Horton, adding a legitimate edge rusher makes sense. Why not a freak athlete who was successful in a similar defense at UCLA?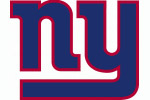 12. New York Giants
Taylor Lewan
OT, Michigan
Despite being aggressive to shore up their offensive line in free agency, the Giants still need to add talent. Lewan could be a top-tier blindside protector for the rest of Eli Manning's career.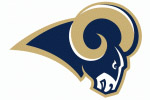 13. St. Louis Rams
Mike Evans
WR, Texas A&M
While they may be tempted to go safety or corner here, the Rams still need to beef up their offense to score points against the defensively elite NFC West. After going OL at No. 2, the Rams give Bradford a big-time weapon to pair with Tavon Austin.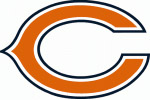 14. Chicago Bears
Aaron Donald
DT, Pittsburgh
With Henry Melton gone, the Bears immediately replace him with Donald. Though a bit smaller than your typical 3-tech (6'1″, 285 lbs), Donald is a freak athlete who can get after the QB from the inside–an invaluable asset in a division with Aaron Rodgers and Matthew Stafford.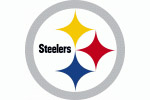 15. Pittsburgh Steelers
Justin Gilbert
CB, Oklahoma State
Ike Taylor is an old man. It's time bring some youth to the cornerback position. Gilbert is the full package. He's fast, long, a terrific athlete and has good instincts. Steelers are lucky he's still on the board here and they don't hesitate to take him.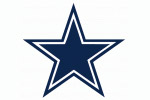 16. Dallas Cowboys
Timmy Jernigan
DT, Florida State
Adding Melton was a good signing, but he's coming off a serious injury and the Boys still need to do some work on the defensive line regardless. Jernigan is a powerful DT with a nice burst. He should be able to step in and make an impact at either DT position in Dallas' defense.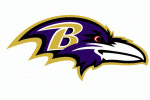 17. Baltimore Ravens
Ha Ha Clinton-Dix
S, Alabama
The Ravens want to add another rangy safety to pair with Matt Elam. While Calvin Pryor may be enticing here, Ozzie Newsome loves Alabama guys.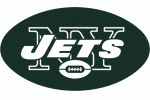 18. New York Jets
Brandin Cooks
WR, Oregon State
While a bit on the small side (5'10", 190 lbs), Cooks has the blazing speed and ridiculous athleticism to be the perfect complement to newly acquired WR Eric Decker.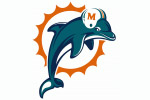 19. Miami Dolphins
C. J. Mosley
LB, Alabama
I like the Phins going defense here and shoring up their linebacker depth. They spent tons of money on linebackers last offseason and didn't really get the results they hoped for. Mosley is a terrific inside linebacker with great instincts–he could certainly help.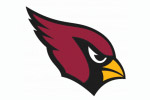 20. Arizona Cardinals
Kony Ealy
DE, Missouri
John Abraham had a great season last year, leading the Cardinals with 11.5 sacks, but the old man (he'll be 36 in May) can't do it forever. Time to inject some talented youth. Ealy was an absolute beast for the Tigers at defensive end and has the athleticism to transition to an outside linebacker in a 3-4 scheme–versatility the Cardinals will value.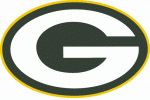 21. Green Bay Packers
Calvin Pryor
S, Louisville
With M.D. Jennings signing with divisional rivals Chicago Bears this offseason, the Packers need to find a quality safety to pair with Morgan Burnett. Pryor has ideal size and athleticism for the position, is explosive against the run and is strong in coverage. He would not only replace Jennings, he'd be an upgrade.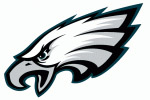 22. Philadelphia Eagles
Odell Beckham Jr.
WR, LSU
With the departure of DeSean Jackson, the Eagles find a speedy replacement to play outside.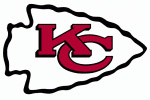 23. Kansas City Chiefs
Marqise Lee, WR
Southern California
The Chiefs don't have an impact wide receiver on their roster–Dwayne Bowe included. They get an explosive down-field threat in Lee.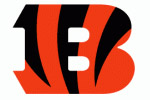 24. Cincinnati Bengals
Dee Ford
DE, Auburn
The Bengals lost a lot of pass rush when Michael Johnson signed with the Bucs. In Ford, the Bengals get a player who can help alleviate that loss while also landing a player with a much higher ceiling.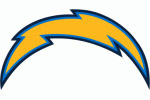 25. San Diego Chargers
Kyle Fuller
CB, Virginia Tech
The Chargers need to upgrade at corner badly. It doesn't help that Peyton Manning is in their division. In Fuller, the Bolts get a lengthy, physical corner who hopefully can line up against a team's top option and be competitive.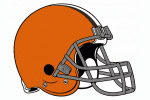 26. Cleveland Browns (from Indianapolis)
Xavier Su'a-Filo
OG, UCLA
After landing Manziel, the Browns add the best guard in the draft to help keep him upright and maul in the running game. The Browns could be pretty good in 2014.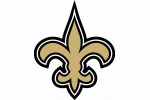 27. New Orleans Saints
Bradley Roby
CB, Ohio State
Adding safety Jairus Byrd to pair with Kenny Vaccaro was a big-time move, but the Saints can't stop there. Roby is an aggressive corner with good size and world-class speed. He'd give the Saints another quality option in the secondary.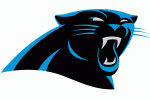 28. Carolina Panthers
Kelvin Benjamin
WR, Florida State
After losing Steve Smith, Brandon LaFell and Ted Ginn, Jr. to free agency, Cam Newton is without his top three wide receivers from a season ago. Benjamin would give Newton a massive target (6'5″, 240) who could make an immediate impact in the redzone with potential to develop into a No. 1 option.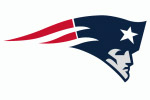 29. New England Patriots
Stephon Tuitt
DT/DE, Notre Dame
The rest of the world may think the Patriots will draft Louis Nix III to become Vince Wilfork's eventual replacement at NT, but Bill Belichick takes Tuitt here, a guy who will provide quality depth at different spots on the defensive line. Tuitt is unique in that he is massive at 6'5″, 305 lbs but has rare burst and athleticism for his size which allows him to be effective all along a defensive front. Primarily used as a DE in Notre Dame's 3-4, he could also line up as 3-tech DT and even at DE in a 4-3. The Patriots deploy both three- and four-man fronts on the regular, so Tuitt's versatility make him a natural fit.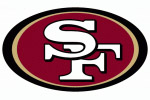 30. San Francisco 49ers
Louis Nix III
DT/NT, Notre Dame
With the top WRs off the board, the 49ers take the best player on the board and add yet another immensely talented defensive lineman to an already elite defensive line.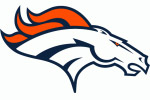 31. Denver Broncos
Ryan Shazier
OLB, Ohio State
After losing Wesley Woodyard to the Titans, the Broncos have a void to fill at LB. While it's not a 1-to-1 swap–they are different players–Shazier would add some of the speed and coverage ability that they lost with the departure of Woodyard.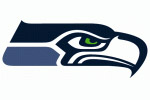 32. Seattle Seahawks
Zack Martin
OT/OG, Notre Dame
The Seahawks take a talented, versatile and pro-ready offensive lineman. While not a glaring need, investing in the future protection of your young franchise quarterback is good business.
Follow @JamesDiMaio

Tags: Arizona Cardinals Atlanta Falcons Baltimore Ravens Buffalo Bills Carolina Panthers Chicago Bears Cincinnati Bengals Cleveland Browns Dallas Cowboys Denver Broncos Detroit Lions Green Bay Packers Houston Texans Indianapolis Colts Jacksonville Jaguars Kansas City Chiefs Miami Dolphins Minnesota Vikings New England Patriots New Orleans Saints New York Giants New York Jets Oakland Raiders Philadelphia Eagles Pittsburgh Steelers San Diego Chargers San Francisco 49ers Seattle Seahawks St. Louis Rams Tampa Bay Buccaneers Tennessee Titans Washington Redskins