It's not going to happen, but could you imagine a situation in which no quarterbacks were taking in the 2014 NFL Draft? Mock drafts are all about trying to be creative, analyzing prospects, and analyzing potential fits in the world of the hypothetical. In my view, one of the best ways to delve into this exercise is to strip away the NFL's glamour position and focus on other possible needs and fits in this year's draft. If the impossible came true and no quarterbacks were taken in the first round of this year's draft, what would the board look like? The NFL Network's Bucky Brooks did this late last month, and now it's my turn to try it out. I think the four main quarterbacks in this class are potential franchise passers who deserve to be taken in the first round, but I also like trying to take different approaches to mock drafts in the hopes that new ideas etc. can be found.
It's not an easy exercise, though, because things start to get cloudy without QBs coming off of the board to serve as a bit of a buffer zone for elite prospects. One fringe benefit about this sort of exercise is that it gives teams an underestimate of their draft options with less prospects on the board (a sample of three or four first-round picks has been pulled out, which is about 9% of the sample), so this mock draft has a little bit of a "worst-case scenario" feel for some teams by limiting the pool of prospects.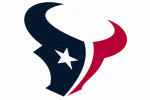 1. Houston Texans
Jadeveon Clowney
DE, South Carolina
If the Houston Texans don't take a quarterback with the first overall pick, then Jadeveon Clowney pretty much has to be the pick. He's the best prospect in the draft, and his elite run defense shouldn't be overlooked. If you question Clowney's motor, then you need to take a closer look at his relentless pursuit in the running game, because that's where motor is the most important. Clowney is so good that he transcends scheme, as I could see him lining up as either a 3-4 DE or 3-4 OLB on the Texans, and he would play as a 4-3 DE whenever Romeo Crennel decides to run out of the 4-3 set. I don't think I need to wax poetic on Clowney's physical tools, and the non-QB choice is apparent for the Texans.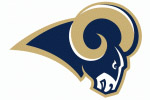 2. St. Louis Rams (from Washington)
Sammy Watkins
WR, Clemson
Since there are no QBs taken in this mock draft, I don't see the point in the St. Louis Rams (in mock drafts, you have to act like the GM of each individual team and make the best decision for each team) trading down with the Atlanta Falcons. In this exercise, a skill position player like Sammy Watkins will hold even more value, and I couldn't see him lasting past pick No. 4. Besides, why would the Falcons or any other team (besides maybe the Tampa Bay Buccaneers) want to trade up for a position player with Clowney off of the board? The Rams still need a wide receiver, and Watkins is too good to pass up on.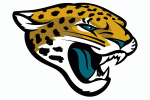 3. Jacksonville Jaguars
Khalil Mack
DE/LB, Buffalo
Khalil Mack's ability to play as a Von Miller-type 4-3 OLB makes him a better fit than Clowney, especially since the Jaguars added Red Bryant and Chris Clemons while also re-signing Jason Babin. Mack has an exceptional motor, and he plays the run and pass well. While he will need to adjust to much better opponents, he has everything you look for in a high-impact DE or LB at the next level.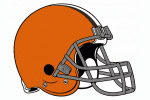 4. Cleveland Browns
Greg Robinson
OT, Auburn
The idea of the Cleveland Browns drafting an offensive tackle is one that I used to be uncomfortable with, but then I realized that the Browns are looking to kick starting right tackle Mitchell Schwartz inside. I've been a fan of Schwartz ever since he came into the league, but he was putrid last season after being expected to have a breakout year. He could be better off kicking inside, and the prospect of an offensive line with Joe Thomas, Alex Mack (though the Jaguars are interested in plucking him away), Greg Robinson, and Schwartz is enough worth salivating over. Wide receiver is a bigger need for the Browns, but Watkins is already off the board and there's plenty of depth at the position in this class. Robinson is an elite offensive tackle prospect, and I'd rather take him here than Mike Evans.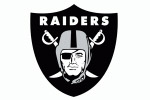 5. Oakland Raiders
Odell Beckham Jr.
WR, LSU
The Oakland Raiders already invested in the solid starting tackle duo of Donald Penn and Austin Howard, so I don't see Jake Matthews (the team with the next pick is surely happy) as a legitimate option here. As we saw with their interest in DeSean Jackson, the Raiders know that their biggest task right now is to add more talented playmakers on the offensive side of the ball for Matt Schaub to work with. I wrestled between Mike Evans and Odell Beckham Jr. for quite some time, and I know that Evans is the better prospect whose size will greatly help the team out. However, I think Beckham Jr. fits what the Raiders need at the position more, because they should be looking for a quick receiver who can play the slot. OBJ has the leaping ability, ball skills, and vertical speed to win on the outside downfield, but his hands and route-running make him an excellent safety valve option over the middle of the field, and he also knows how to get plenty of YAC off of screens, crossing routes, and slants. Evans and OBJ are about even prospects, honestly, with Evans's edge being only slight. I like OBJ's fit here for Oakland, and I'm fine with overdrafting him a little bit, because just about every player is going to be overdrafted a bit in this mock draft without QBs.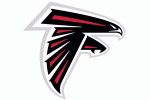 6. Atlanta Falcons
Jake Matthews
OT, Texas A&M
Even with QBs, Jake Matthews could very well be the pick for the Atlanta Falcons here, as they need big-time pass rushing or pass blocking help. Since trading up for Clowney isn't an option in this mock, staying put and waiting for an offensive tackle is the best policy. Robinson has better tools and run blocking than Matthews, but the A&M product is more steady in pass pro and is viewed as the safer prospect. He would be an excellent pick for the Falcons, and hopefully he is immediately a steady pass blocker for them. I mean, Matt Ryan deserves at least that much.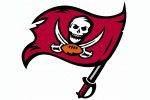 7. Tampa Bay Buccaneers
Mike Evans
WR, Texas A&M
The Tampa Bay Buccaneers would also wrestle with the Odell Beckham Jr. vs. Mike Evans argument quite a bit if both are available at pick No. 7, and I'm sure they'll gladly scoop up Evans. He is frequently compared to Buccaneers star receiver Vincent Jackson, because he's a big WR who wins downfield off of long speed, long strides, catch radius, and ball skills. While the Buccaneers might need an underneath receiver more, the outside duo of Evans and Jackson would be too good to pass up on.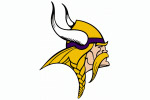 8. Minnesota Vikings
C.J. Mosley
LB, Alabama
I hate this. With this pick, I literally sat there for ten minutes, frantically trying to see if I could milk a legitimate pick out of this, and I dwindled things down to three finalists: Anthony Barr, C.J. Mosley, and Ha Ha Clinton-Dix. I think the Vikings biggest need of those three positions (DE, LB, and S) has to be safety, but I decided to go with a different Alabama prospect. C.J. Mosley isn't in the top half of most mock drafts, but I think the only reason why he is devalued is because of the devaluation of linebackers on draft day. To me, Mosley is one of the ten most talented prospects in this year's draft, and I think he's a better player overall than either Clinton-Dix or Barr. While Barr has plenty of raw talent, he's valued so high because of his tools and the emphasis placed on pass rushers over LBs. I'm not sure how Barr fits the Vikings, but I do know that Brian Robison and Everson Griffen are two talented pass rusher locked in for the future. The Vikings have depth at linebacker, but they could use a top-notch prospect like Mosley, who is as well-rounded as they come. He plays the run well, covers, can blitz up the middle in a pinch, and he has excellent intangibles. That said, I'm not confident in this pick, so I'm totally cool with somebody stating that Ha Ha or Barr is a better option. But honestly, I think Mosley is a very underrated prospect whose excellent work in coverage goes overlooked.