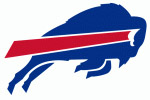 9. Buffalo Bills
Eric Ebron
TE, UNC
I think it's clear that tight end is the way to go for the Buffalo Bills with the top two tackles off the board, because the Bills need to do whatever they can to give E.J. Manuel a cadre of high-end playmakers heading into his second year. They made a nice upgrade at wide receiver by acquiring Mike Williams from the Buccaneers for a mere sixth-round pick, though it will be interesting to see how he and Doug Marrone get along. Anyway, Ebron is frequently the Bills pick at No. 9, and I'll pull the incredibly talented UNC product here for the Bills. There's no doubting his explosiveness and physical tools, but he is a raw player whose blocking and hands are a real work in progress. I actually thought about taking Jace Amaro here, but the Bills need someone with Ebron's speed and explosiveness the most.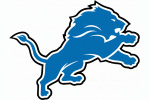 10. Detroit Lions
Marqise Lee
WR, USC
The Lions kept James Ihedigbo with Teryl Austin, who coaxed Ihedigbo's breakout 2013 season with the Baltimore Ravens, by signing him to play strong safety next to Glover Quin, who fits better as a free safety anyway. That seems to knock out safety as a need, so Ha Ha Clinton-Dix isn't their best option here. Despite signing Golden Tate to give Calvin Johnson a top-notch WR2, the Lions could still use another impact wide receiver. Marqise Lee has ridiculous tools and athleticism, and he's a very smooth route-runner who can win at any level of the field. There will be a run on wide receivers without quarterbacks in this mock draft, so Lee comes off here.
11. Tennessee Titans
Anthony Barr
OLB, UCLA
The Tennessee Titans need an edge rusher now that they are transitioning to a 3-4 defense under Ray Horton, and Anthony Barr could be the high-impact pass rusher they are looking for. His success in the NFL will hinge on Horton's ability to coach him up, because Barr is a very raw prospect with a great deal of upside to be tapped into. There's no doubt in my mind that he's one of the five most athletic players in this class, but athleticism surely isn't everything.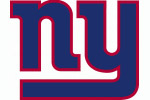 12. New York Giants
Taylor Lewan
OT, Michigan
I know a number of people are scared to death of his character concerns, but he just seems too good to pass up on. I mean, he's not far off from Jake Matthews in terms of ability, and he is one of the top ten prospects in this draft class based on talent alone. Lewan is an incredibly agile and athletic offensive tackle, and I think that gets overlooked. Not only does his nasty streak make him a very valuable run blocker, but his agility and athleticism allow him to get to the second level and do things that most tackles simply cannot. He rarely gets beat in pass protection, and he displays very good technique when mirroring pass rushers. Another thing that makes Lewan so difficult to beat is his determination on plays, as he's always working to stay with speedy edge rushers. Lewan could be an amazing starting tackle for the Giants, allowing Justin Pugh to kick inside and forming a top bookend with Will Beatty. If the Giants take Lewan and he pans out, then they could have one of the best lines in the league if Beatty also bounces back and Pugh is a solid guard. That's a number of "What ifs", but I'm confident that at least two of them would come true.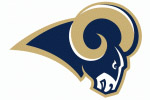 13. St. Louis Rams
Ha Ha Clinton-Dix
S, Alabama
I literally have never had anyone other than Clinton-Dix going to the St. Louis Rams in a mock draft, and a haul of Watkins and Clinton-Dix would be an excellent one in one draft. It would give the Rams the top prospect at safety and wide receiver, which are their top two needs at this point.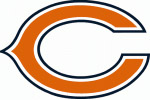 14. Chicago Bears
Louis Nix
DT, Notre Dame
No Aaron Donald? I guess I had better explain myself. Donald is an incredibly gifted interior pass rusher who would immediately be an excellent replacement for Henry Melton, but the truth is that the Bears need a defensive tackle who is stout against the run. They already invested heavily in pass rushers at DE by signing Lamarr Houston, Willie Young, and Jared Allen, so it's clear to me that a guy like Louis Nix makes more sense for the Bears. He's about as good as Donald is overall, and there's this misconception that he's purely a nose tackle. His game is very comparable to Vince Wilfork's, in that he can most definitely succeed as a 4-3 defensive tackle and is probably a better fit there. Nobody swallows up blocks like Nix, and he made his teammates look a lot better by swallowing up blocks and getting solid penetration on his own. The vast majority of mock drafts have Donald going to the Bears, but I think Nix makes more sense.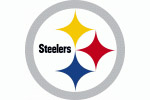 15. Pittsburgh Steelers
Justin Gilbert
CB, Oklahoma State
The Pittsburgh Steelers biggest need has to be at cornerback right now, as they can go for an impact wide receiver later on in the draft (they recently worked out Bruce Ellington, who looks like a very enticing option). Justin Gilbert isn't my highest-rated cornerback prospect, but his playmaking ability and pure coverage on the outside makes him the best fit for the Steelers. They could really use a CB1 with his speed and athleticism, because that's severely lacking for the Steelers at the position.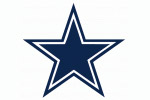 16. Dallas Cowboys
Aaron Donald
DT, Pittsburgh
I actually had a whole paragraph written up about how Kony Ealy should be the pick for the Dallas Cowboys, because it would allow Jeremy Mincey to play in more of a sub-package role and give the Cowboys a great group of DEs. There's some worry that a DT duo of Henry Melton and Aaron Donald would be too good of a pass rushing duo and not good enough against the run, but I operate on the belief that Donald is the more talented prospect than Ealy. It was an incredibly difficult choice, but I worry that Ealy won't pan out and won't even be an upgrade over either George Selvie or Mincey.