It's been a while since I've released a 2014 NFL Mock Draft, and this one will hopefully look different from my past mocks, as the rumors mills have churned out new information and potential smokescreens for us to digest. One of the most intriguing storylines in this year's draft will be the likelihood of trades going down at the top of a deep draft, because it's hard to envision teams trading up and spending picks. Although teams like the Houston Texans and St. Louis Rams are looking to move down, this draft isn't exactly a buyer's market.
For more great mock drafts, check out the databases at Walter Football, DC Pro Sports Report, EDSFootball.com and Sports Jabber.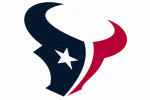 1. Houston Texans
Jadeveon Clowney
DE/OLB, South Carolina
The Houston Texans biggest need is quarterback, but I'm willing to bet on a talented quarterback falling to them with the 33rd overall pick. I'm willing to take a risk that not every knock on the quarterbacks in this class are smokescreens, and I think Jadeveon Clowney has become too good to pass up on. The Texans need help on defense, and they actually have more holes on defense than on offense. While quarterback is obviously their biggest need right now, they could use an impact playmaker on defense. Clowney is exactly that kind of player, and it's true that a front seven starring Clowney J.J. Watt, and a healthy Brian Cushing would be ridiculous. The Texans could find a solid pass rusher at 33, but I think the drop-off between Clowney and that kind of player is large enough for me to risk waiting on QB.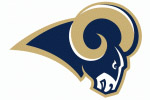 2. St. Louis Rams (from Washington)
Sammy Watkins
WR, Clemson
With Clowney off of the board, the Rams are stuck with the second pick and have to make the most of it. Since they re-signed Rodger Saffold and have Jake Long and Joe Barksdale, I don't think taking an offensive tackle is the wisest option for them. They need to see what they have in Sam Bradford next season, so they aren't going to take a quarterback in the first (they will, however, almost certainly take one shortly after the first round). At this point, there isn't a defensive player worth taking here, so the Rams should go for the top wide receiver in the draft. Some would call this a "reach" pick, but I don't think the Rams are reaching for Watkins if they are stuck at No. 2. He's the best receiver in the class, has the total package, would be a big weapon for the Rams, and adding him would make it even more difficult for there to be an excuse for Bradford failing in 2013. And if he does fail, the next quarterback should have an incredibly gifted receiver on his hands in Watkins.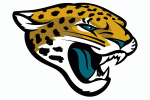 3. Jacksonville Jaguars
Khalil Mack
DE/OLB, Buffalo
The Jacksonville Jaguars are expected to take a quarterback in the second round, so their first-round pick (if they can't trade down) will be used to add a playmaker on defense. Khalil Mack is the best playmaker on that side of the ball after Clowney, and his versatility would be a huge plus for the Jaguars. Their front seven would be nasty next season with Mack, and their defense could take a big step forward with their offseason additions in the front seven and their group of young, underrated cornerbacks headlined by second-year pro Dwayne Gratz.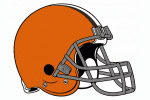 4. Cleveland Browns
Teddy Bridgewater
QB, Louisville
If nobody takes a quarterback before the Browns first pick in the draft, then they might feel compelled to hop on the bandwagon and wait. I could see this being a solid option if Watkins is on the board, but I definitely wouldn't wait to pounce on Teddy Bridgewater if Watkins is gone. The Browns biggest need is definitely at quarterback, and it really isn't even close. If they find a franchise QB and draft a good No. 2 wide receiver with the 26th overall pick, then they could make the playoffs this year. They have a strong defense, so all they really need is to form a legitimate passing attack. There is more depth at wide receiver than at quarterback in this class, and that's not even mentioning the fact that QB is much more important. I wouldn't risk another team, most namely the Minnesota Vikings, taking the top quarterback in the draft, and I would even pick Derek Carr here if Bridgewater is already taken.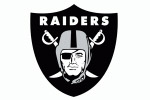 5. Oakland Raiders
Mike Evans
WR, Texas A&M
I would hate to be the Oakland Raiders if Sammy Watkins and Khalil Mack aren't available with the fifth pick, but I also wouldn't feel inclined to take a quarterback just yet. Matt Schaub is no guarantee to perform well, but he was very good before falling apart last year and is under contract until 2016. The Raiders should develop a quarterback behind him, but I would wait until after the fifth overall pick. Evans isn't the fifth-best prospect in the draft class, but they could use a wide receiver like him to help Schaub and then their next QB. Like Watkins, he is a big difference-maker, and his size and downfield speed will add another dimension to the Raiders offense. The signing of James Jones was a solid one for Reggie McKenzie, but I would go after a top-flight weapon at the position. I don't see offensive tackle as an option, because the Raiders are fine there with Donald Penn and Austin Howard as starters and Khalif Barnes and Menelik Watson as backups.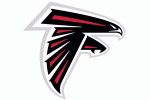 6. Atlanta Falcons
Jake Matthews
OT, Texas A&M
The Atlanta Falcons, on the other hand, are not "fine" at offensive tackle, and they desperately need to give Matt Ryan a better pass-blocking tackle. Jake Matthews is the best pass protector in the entire class, and I would take him over Greg Robinson if I were the Falcons. While Robinson has more upside and is a better run blocker due to his physical tools, Matthews's technique, assured pass protection, and "safe" status make him the better pick for the Falcons. The Falcons can immediately get a solid starter in Matthews who could grow into an All-Pro player, and then they can see if Lamar Holmes will make strides behind Sam Baker and Matthews.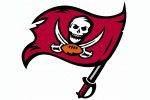 7. Tampa Bay Buccaneers
Derek Carr
QB, Fresno State
I am absolutely torn on this pick, but I did rule out offensive tackle as an option before narrowing things down to quarterback and wide receiver. Demar Dotson quietly had a strong 2013 season, and the Buccaneers didn't spend on Anthony Collins without purpose. Wide receiver is the Buccaneers biggest need after trading Mike Williams and Odell Beckham Jr. was thus an enticing pick here, but I ultimately decided that the Bucs are better off waiting for a No. 2 WR in the second round. There are plenty of reports circulating that the Bucs are high on Johnny Manziel, but I can't tell if it's a smokescreen or if the Bucs are really that interested in him. So instead, I'll take the quarterback prospect I like more and go with Derek Carr. His game has question marks to it, but he knows when to make the easy read, has elite arm strength, and does a very good job of limiting turnovers. He has as much upside as Manziel, and I think his question marks aren't as glaring.
The Buccaneers need a quarterback, and I don't think they view Glennon as an option. Waiting until the second round for a QB is ideal, but I think the Buccaneers need to go big or go home after upgrading virtually every other position on their roster. Carr should sit behind Josh McCown, who was signed as a stopgap all along, in his first year before taking the reigns, and it's too risky to bank on a QB like Carr or Manziel falling to them in the second after the Texans, Jaguars, and Raiders pick.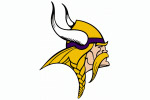 8. Minnesota Vikings
Blake Bortles
QB, UCF
Whenever Bridgewater isn't available for the Vikings in a mock draft, I have an incredibly difficult time making their pick. Quarterback is clearly their biggest need, but I also gave strong consideration to Anthony Barr and C.J. Mosley. I know the Vikings seem to like Zach Mettenberger and could wait on a first-round QB in order to take him in the second, but I'm not a fan of Mettenberger's game at all. He almost never locates the safety, and he was helped quite a bit by the best wide receiver duo in college football. Mettenberger has a cannon arm, but I'd rather take Blake Bortles in the first as my developmental guy. I'm not a big fan of who would fall to the Vikings in the second, and while Bortles has holes in his game, he has plenty of upside. He doesn't read through progressions well and had an easy situation in college, but he excels under pressure and has all the physical tools.