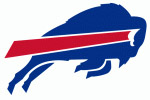 9. Buffalo Bills
Greg Robinson
OT, Auburn
Eric Ebron could be an excellent pick here, but I think the Buffalo Bills will add a blue-chip prospect in Greg Robinson with the ninth overall pick. He might not last this long on draft day, so he would be an excellent pick-up if he does. Robinson is a dominant run blocker, and that would be huge for C.J. Spiller and Fred Jackson when rushing to the right side. With Robinson, E.J. Manuel would have an excellent young bookend of OTs in entrenched franchise left tackle Cordy Glenn and the incredibly gifted Robinson.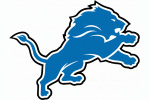 10. Detroit Lions
Justin Gilbert
CB, Oklahoma State
Ever since the Detroit Lions re-signed Rashean Mathis, I've been one of those guys saying that the Lions should go for a wide receiver instead of a cornerback with the tenth overall pick. While Odell Beckham Jr. would be a great pick here, I've come to realize that CB is still a bigger need than WR for the Lions. Their needs at WR deal with depth issues and not talent issues, because they have an excellent starting tandem of Calvin Johnson and Golden Tate. They don't have much else outside of those two, and my belief is that you only take a WR this high if you are looking for a WR1 or WR2. Since the Lions are looking for a WR3 and WR4, they should wait until the second round and a later round to fill that need. Gilbert is the best CB available and an immediate starter and playmaker, so I would draft him. Darius Slay will get better and Chris Houston will most likely bounce back, but Mathis is nothing more than a stopgap option at this age.
11. Tennessee Titans
Anthony Barr
OLB, UCLA
Barr is a very raw prospect, but he's also incredibly talented and fits the Tennessee Titans here. They need to pick up an impact pass rusher, and that's the kind of player Barr could be. C.J. Mosley would make sense here, but he has some injury issues that will likely cause him to slide outside the top 20.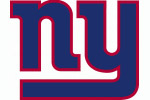 12. New York Giants
Eric Ebron
TE, UNC
The New York Giants need to make upgrades on the offensive side of the ball at either wide receiver or offensive tackle, and I was torn between Taylor Lewan and Odell Beckham Jr. here. You can't go wrong with either player, but then I realized that Eric Ebron is available (I usually have him going to the Buffalo Bills), and then the pick became easy. The Giants could use help on the offensive line, but I actually don't mind the group of Will Beatty, Geoff Schwartz, J.D. Walton, Chris Snee, and Justin Pugh. The issue for the Giants line is depth, as injuries could cause their line to revert to last season's play. But the Giants have a bigger need to give Eli Manning a top weapon at either wide receiver or tight end, as Hakeem Nicks left after a very disappointing 2013 season. Victor Cruz is very good and the Giants have a few other pass-catchers with promise, but Eli and new offensive coordinator Ben McAdoo could really use Ebron, who has a ridiculous blend of size, speed, and athleticism. He struggles with drops and blocking, but he has terrific upside and looks like an ideal "joker" tight end.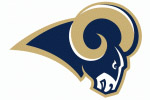 13. St. Louis Rams
Ha Ha Clinton-Dix
FS, Alabama
I won't deviate from the 2-13 punch of Sammy Watkins and Ha Ha Clinton-Dix for the Rams anytime soon, because it makes too much sense for the Rams to add the best wide receiver in the class and the best safety in the class to fill their two biggest needs. Clinton-Dix can play at either free or strong safety due to his ability in coverage and tackling, and he has all the tools to be a very good starter in this league for quite some time.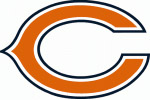 14. Chicago Bears
Aaron Donald
DT, Pittsburgh
A defensive back would make sense and C.J. Mosley is also a legitimate option for the Bears, but I can't see them passing up on Aaron Donald if he's available. He was incredibly productive last season in college football, and his pass rushing ability up the middle is magnificent. The Bears are building a dominant defensive line after last season's awful play up front, and Donald is the best player for the Bears to take on the defensive side of the ball. Jason Verrett is a strong option, but Donald's pass rushing ability is too good to pass up on.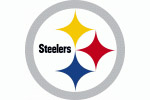 15. Pittsburgh Steelers
Darqueze Dennard
CB, Michigan State
Jason Verrett would be a great pick for the Pittsburgh Steelers here, but I have a feeling they would like to get a physical man-to-man corner in Darqueze Dennard, who is smart and should be able to play on an island. Gilbert is usually my top pick for the Steelers, and there's no doubt that they need cornerback help. It's their biggest position of need, and either Dennard or Verrett would fill it up.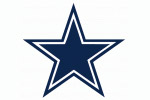 16. Dallas Cowboys
Taylor Lewan
OT, Michigan
I can't believe I have Taylor Lewan falling this far in the draft, but it's not impossible for this to happen if enough teams are concerned about his off-field issues. Lewan is one of the top ten prospects in this draft class, and he is a franchise-type left tackle who has the total package. The Cowboys have Tyron Smith locked in as their franchise LT and received a big year from Doug Free in 2013 (he bounced back after an unsightly 2012), but they could always make room for a guy like Lewan. With Donald off the board and Barr on the Titans in this mock, Lewan is an obvious choice. The Cowboys have been discussing moving Free inside, and they could have a stacked offensive line if they were able to add Lewan and get Free in at guard.