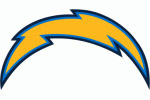 25. San Diego Chargers
Louis Nix
NT, Notre Dame
It was difficult to pass up on Kyle Fuller and Bradley Roby given that cornerback is the San Diego Chargers biggest need, but Louis Nix is too good of a nose tackle for me to pass up on here. Nix flat-out dominated over the past couple of seasons, and he can also push the pocket from the inside with his strength and explosion. An ideal nose tackle, Nix could be the next Vince Wilfork, and he greatly improved the draft stocks of Stephon Tuitt and Manti Te'o during his time at Notre Dame. It was difficult not to fill this need with Fuller, but Nix would solidifying things up front for the Chargers big time.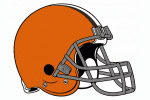 26. Cleveland Browns (from Indianapolis)
Allen Robinson
WR, Penn State
Although he lacks polish, Allen Robinson is a specimen who is smooth when running routes, fights for every yard after the catch, and has a terrific size and speed combination. Robinson is definitely one of the top wide receivers in the draft class when it comes to physical tools, and I wouldn't pass up on him with the 26th pick. After drafting Bridgewater fourth overall, the Cleveland Browns need a No. 2 wide receiver, and Robinson would be an excellent partner for superstar Josh Gordon.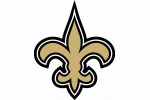 27. New Orleans Saints
Kony Ealy
DE/OLB, Missouri
One of the draft's marquee pass rushers, Kony Ealy would give defensive coordinator Rob Ryan another talented edge rusher to play with. Ealy will most likely be a 4-3 DE at the next level, but some aren't sure where he'll fit and have him slotted in as a 3-4 OLB. Because he's a tweener, I think Ealy would be a great fit for the Saints, and Ryan will know how to get the most out of the Missouri product's skill-set.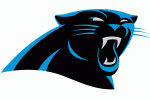 28. Carolina Panthers
Cyrus Kouandjio
OT, Alabama
Before his medical red flags popped up, Cyrus Kouandjio was viewed as a sure-fire first-round pick and solid starting tackle, and he's still the same, talented player he always was. However, teams have pulled his first-round grade after the medical issues, but I'm willing to take a risk with this pick. The Carolina Panthers could use wide receiver help, but there's enough depth for them to address that position later on, especially since I'm not comfortable with taking Kelvin Benjamin here. I would watch for Joel Bitonio here as a sleeper pick, and the lack of depth at tackle in this draft class could force the Panthers hand.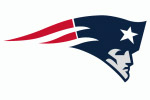 29. New England Patriots
Jace Amaro
TE, Texas Tech
The New England Patriots have very few needs right now, and either Calvin Pryor or Jace Amaro (or even Austin Seferian-Jenkins) would make sense here. Amaro has upside as a blocker and is currently an excellent pass-catcher who can play in-line or in the slot. With Rob Gronkowski healing from an ACL tear, it's best for the Patriots to bring back their twin-TE attack with one o the draft's most talented prospects.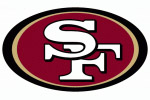 30. San Francisco 49ers
Kyle Fuller
CB, Virginia Tech
An excellent cornerback prospect, Kyle Fuller just makes too much sense for the San Francisco 49ers here, especially after they made Carlos Rogers a cap casualty and lost No. 1 corner Tarell Brown. Fuller is the most versatile CB in the class, as he can excel in the slot or on the outside, and the Hokies used him in creative alignments in order to take advantage of his play against the run, his blitzing, and his press coverage.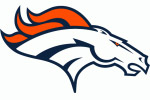 31. Denver Broncos
Ryan Shazier
OLB, Ohio State
Ryan Shazier is a phenomenal athlete at the linebacker position, and I'm starting to realize just how tough it would be for him to slip outside of the first round. With Wesley Woodyard gone, Mosley and Shazier make a great deal of sense for the Denver Broncos, and they would add another key piece on defense in their mad dash for a Super Bowl ring. The Broncos can use Shazier and their current linebackers just about anywhere, and they would have two elite coverage LBs in Shazier and Danny Trevathan if they make this pick. By the way, Mosley is a pretty darn good coverage LB, too.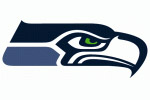 32. Seattle Seahawks
Kelvin Benjamin
WR, Florida State
Cody Latimer is a strong sleeper pick at the tail end of the first round to watch for, because the Seattle Seahawks could take him a their developmental WR due to his tools. In fact, Latimer has received so much buzz that I wouldn't be surprised if the Philadelphia Eagles or Seahawks took him in the first. Anyway, Kelvin Benjamin is the kind of WR prospect the Seahawks seem to love, because Pete Carroll has a knack for bringing out the best traits in a raw, uber-talented prospect. The boom-or-bust Benjamin can be summed up with that description as well, because his drops and unpolished routes mar his elite tools, size/speed combo, and catch radius. This is a risky pick, but the Seahawks can afford to take risks with the reward being a potentially dominant WR in Benjamin. Again, Latimer is also a player worth taking a close look at for the Seahawks.
Tags: Arizona Cardinals Atlanta Falcons Baltimore Ravens Buffalo Bills Carolina Panthers Chicago Bears Cincinnati Bengals Cleveland Browns Dallas Cowboys Denver Broncos Detroit Lions Green Bay Packers Houston Texans Jacksonville Jaguars Kansas City Chiefs Miami Dolphins Minnesota Vikings New England Patriots New Orleans Saints New York Giants New York Jets NFL Draft Oakland Raiders Philadelphia Eagles Pittsburgh Steelers San Diego Chargers San Francisco 49ers Seattle Seahawks St. Louis Rams Tampa Bay Buccaneers Tennessee Titans