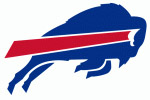 9. Buffalo Bills
Taylor Lewan
OT, Michigan
Eric Ebron is a possibility here; however, I believe that the Buffalo Bills would be better off selecting Taylor Lewan. Lewan is a fast, strong, athletic offensive tackle that would provide E.J. Manuel (Buffalo's first round pick last year) with some very necessary protection.
It's possible that Lewan is the second offensive tackle taken, though. If that's the case and Jake Matthews isn't available, then look for the Bills to take a playmaker like Eric Ebron at 9.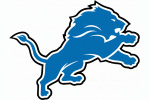 10. Detroit Lions
Darqueze Dennard
CB, Michigan State
There's a lot of talk about the Detroit Lions trading up for a wide receiver (presumably Sammy Watkins). With Watkins and Evans both gone in this scenario, I think that the Lions would be smart to wait on receiver.
This draft is deep with talent at the wideout position and Detroit could likely grab a player like Jarvis Landry, Jordan Matthews, or Davante Adams at the top of the second round.
With that being said, I have the Lions taking cornerback, Darqueze Dennard to help sure up their pass defense. Drafting Dennard would fill a big void for Detroit and would take some pressure off of their defensive front 7 in the process.
11. Tennessee Titans
Anthony Barr
OLB, UCLA
When it comes to players with high ceilings, nobody in this year's draft has a higher ceiling than UCLA outside linebacker, Anthony Barr.
Barr, formerly a running back, has only been playing outside linebacker for two seasons, so he is still relatively new to the position. This hasn't slowed his production, though. In his 2 seasons at outside linebacker, Barr has recorded 23.5 sacks and 41.5 tackles for loss.
Barr is raw, but has insane amounts of potential. Exciting pick if you're a Titans fan.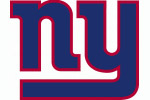 12. New York Giants
Aaron Donald
DT, Pittsburgh
With Hakeem Nicks out of the picture, I was extremely close to giving the New York Giants a wide receiver with this pick (Odell Beckham Jr., to be exact), but like I said with the Lions, this draft is deep at WR. That's why I gave the G-men a defensive tackle to pair with Jason Pierre-Paul.
Aaron Donald at 12 is a steal. Adding Donald to a defensive line that already sports JPP would be a nightmare for opposing quarterbacks.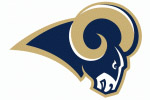 13. St. Louis Rams
Ha Ha Clinton-Dix
S, Alabama
After taking care of their wide receiver need with the number 2 pick, I have the Rams looking to improve their secondary. Selecting safety, Ha Ha Clinton-Dix out of Alabama would certainly do that for St. Louis.
Look for the Rams to add an offensive lineman in the second round.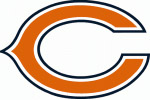 14. Chicago Bears
Justin Gilbert
CB, Oklahoma State
I understand that the Bears are in need of a dominant defensive tackle, but with Aaron Donald coming off the board a few picks before they choose, the Bears find themselves in a tough spot.
Clinton-Dix would be a good choice, but he's gone, too. So I have Chicago going with a cornerback at 14.
It may not be the most pressing need, but the Bears have two guys over 30 as their starters right now; they could help groom Gilbert into a shutdown corner.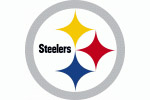 15. Pittsburgh Steelers
Eric Ebron
TE, North Carolina
I thought about giving the Steelers an offensive lineman and also toyed around with the idea of them snagging a cornerback. But with a talent like Ebron sliding to number 15, the Steelers would be insane not to take him.
Eric Ebron would be an instant boost to the Pittsburgh passing game and would also give Ben Roethlisberger a big, fast, and reliable target to dump the ball off to in times of duress.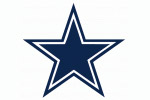 16. Dallas Cowboys
Calvin Pryor
S, Louisville
The Cowboys could go a number of different ways with this pick. After letting DeMarcus Ware walk, their defensive line is in flux. But with Clowney, Mack, Barr, and Donald all gone, Dallas should look to fix their problematic secondary.
I would like to see Dallas grab safety, Calvin Pryor out of Louisville, rather than see them reach on a player like Dee Ford.
Pryor at 16 is a good pick and is an instant upgrade over what the Cowboys currently have.