29.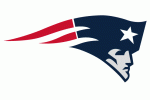 New England Patriots-29th Overall Pick
Stephon Tuitt
Defensive Tackle, Notre Dame
Overall Player Evaluation
For many people that are directly immersed in the 2014 NFL Draft (me included), many have overshadowed the talent and skill of Notre Dame's other defensive tackle, Stephon Tuitt. Sure, Louis Nix has been getting all of the attention this off-season, however it is Tuitt who should be ranked higher on the totem pole than he currently is. Tuitt, born in the crucible of Monroe, Georgia, has known the south (a football heavy region), for the majority of his life. At Monroe High School, Tuitt made a name for himself as a dual-sport athlete at Monroe, playing both Basketball and Football. As a junior, Tuitt was able to record recorded 56 tackles (24 of them for loss), 10 sacks and four forced fumbles (recovering two of them). Next season, the Hurricanes were able to make it to the third round of the Georgia AAA playoffs. As well, according to Notre Dame's bio on Tuitt was a, "Georgia Class 3A all-state first-team defense selection for 2010 by Atlanta Journal-Constitution, one of four Georgia players to be named to all-Southern team by Orlando Sentinel, second on Rivals strong-side defensive end list, ranked 22nd overall on Rivals 100 lists, 23rd on Sporting News Top 100 list and 90th on ESPN 150 list, ranked 42nd nationally on MaxPrep Top 100 list, landed 13th spot on Atlanta Journal-Constitution Fab 50 breakdown and SuperPrep defensive line rankings, rated 35th on The Kickoff Top 150 Prospects list and played in U.S. Army All-American Bowl in San Antonio and Team USA vs. The World All-Star Game in Austin, Texas."
Recruited by Notre Dame, Tuitt went on to play in nine games his freshman season (starting three of them), while recording 30 total tackles, three tackles for loss, two sacks and five QB hurries. The next season for Tuitt was perhaps the season that defined his collegiate career.
As sophomore at Notre Dame, Tuitt was able to register 47 total tackles, 13 tackles for loss, 12 sacks, three forced fumbles and nine QB hurries. At the end of the season, Tuitt was named to the Bednarik Award Watch List , ESPN.com First Team All-American, Athlon Sports First Team All-American, Sports Illustrated First Team All-American, CBS Sports First Team All-American, Walter Camp Second Team All-American, Pro Football Weekly Honorable Mention All-American, Associated Press Second Team All-American, Sporting News Second Team All-American and Ted Hendricks Award Watch List. One of Tuitt's best games of the season came against Brigham Young on October 20th, when Tuitt went on to record two sacks and five total tackles in a Notre Dame win. The next season for Tuitt wasn't as dominant stats-wise, however he was still able to be a huge presence in the Notre Dame defense.
In Tuitt's junior season at ND, he was able to record 49 total tackles, nine tackles for loss, 7.5 tackles for loss and 13 QB hurries while defending two passes returning an interception back for a touchdown. Nominated for the Bednarik Award Watch List, Tuitt was a beast against 19th ranked USC on October 19th as he went on to record two sacks two QB hurries and seven total tackles as the Fighting Irish went on to win 14-10 over the Trojans. Although Tuitt wasn't as productive as his sophomore season, he was still a force to be reckoned with this season.
Where Tuitt is so dominating is in his pure size, unnoticed ability and quickness. Behemoth doesn't even begin to describe the kid out of south Georgia. At 6'5″, 304 pounds, people were definitely surprised when Tuitt was able to run a pre-draft 4.92 40-yard dash time. Every time off the ball Tuitt shows surprising skills and ability to get to the QB even as a defensive tackle. If he was a bit slimmer and shorter, Tuitt would be deadly as a defensive end in the NFL, however at defensive tackle is where he is best; rushing the passer, batting the ball down and be a sure-handed tackler. Another great thing about Tuitt at this year's draft is his great character and attitude. As a sheriff in Georgia, Tuitt's mother raised him well and thus will surely translate to Tuitt's play on the football field. If any NFL team is looking for a strong and built defensive tackle to help with run support, Tuitt is your guy (he benched 31 225-pound reps at the combine). Among his best options, Tuitt is looking at either the Pats or the Broncos who both desperately need help stopping the run next season.
Film Analysis vs. (draftbreakdown.com)

Against #19-ranked USC, the Notre Dame defense wasn't as dominating as they would have liked, however once the game got started, Tuitt and the defense started to come around. That same expectation goes for Tuitt as well, who didn't see much action early on in the first quarter, however as the clock struck 5:45 in the first, Tuitt was able to showcase some of his skills.
On a first-and-10 play, Tuitt was able to use his brute strength and shed a blocker while being able to tackle the 'SC back to the run. Throughout the first half, Tuitt showed his capabilities at playing all over the defensive line, playing right defensive end one minute than left defensive end the next. As well, on a first-and-goal play, Tuitt showed his athleticism, being able to break up a potential rushing touchdown behind the line of scrimmage. Besides rushing the quarterback and going to occasional coverage, Tuitt was able to be a very potent rush stopper with is clean and crisp tackles. On a third-and-three play in the second quarter, Tuitt was able to do what he does best, get his hands up and knock down a Trojan pass at the line of scrimmage. Not to mention with almost a minute left in the half, Tuitt exhibited his speed and agility once again by running down the USC running back from behind to save potentially huge yardage. Had Tuitt not fallen down on a play in the waning seconds of the first half, he would most likely had a sack. He used a great move inside with his hands and jumped inside to get to the quarterback. In the third quarter Tuitt recorded his first sack of the night on an outstanding play. First he made a move inside before the snap and then went over the reaching arms of the USC offensive lineman and demolished the USC QB, sending him down to the ground in a heap.
On another play in the third quarter on a third down play, Tuitt once again show his dynamic skill set, shredding a block from the USC offensive lineman just in time to make a big play on the USC running back. Where Tuitt was so devastating to the USC offense was not in his bull rushing technique, but rather for his ability to get off of blocks, out-muscle offensive lineman and put an absolute whalloping on the ball carrier. For some times he looked as if he had over-pursued the QB in general, leading to a broken play, however with that over-pursuing the QB said, Tuitt was still able to make something out of that. For such a big guy he is surprisingly light on his feet and able to get to the QB pretty easily. Although Tuitt's face mask may be the coolest thing to since canned bread to many people, his play actually showed how prepared and skilled he was. With under two minutes remaining in the game, Tuitt was able to bull rush the USC offensive lineman, overpower him and still be able to sack the QB for a loss.
Overall what this game showed me and hopefully the New England Patriots is that Stephon Tuitt is a built, a strong and a reliable defensive lineman who any club would definitely love to have on their rosters. Will he get drafted in the first? Most likely not, but I've seen crazier kiddo.